Sankofa Welcomes 50 Members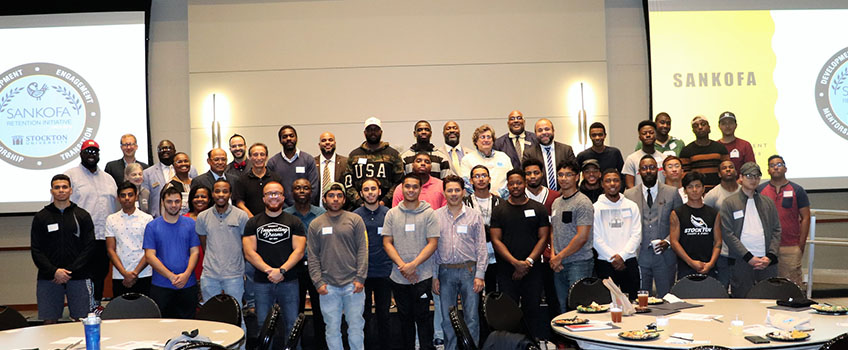 Galloway, N.J. - Stockton's Sankofa Welcome Back Dinner can officially be considered a success. With 18 new students joining the program this year, Sankofa is growing at an amazing rate, with a total of almost 50 students. There are also 6 new mentors for a total of 22 working with students.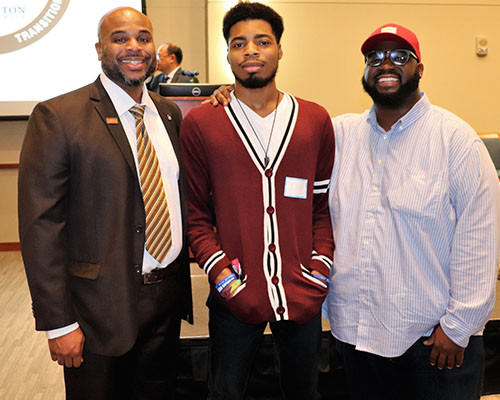 Starting college as a minority can be difficult for many new students. The Sankofa Retention Initiative (SRI) helps minority male students achieve their academic goals and transition into their new lifestyle at Stockton. Sankofa aims to provide minority students with opportunities to grow professionally and personally as they make the adjustment to college life.
Transition, development, engagement, and mentorship are the four main areas of the initiative. In order to provide students with a better chance at graduating as a more successful and developed individual, the mentors help make the journey easier and more rewarding.
This year's dinner speakers included Christopher Catching, Vice President for Student Affairs; Lauren Fonesca, Tutoring Center Specialist; Nathan Morell, Assistant Director of Counseling Services; Peter Hagen, Associate Dean of General Studies; Tom Itaas, Associate Director of Student Affairs Retention Initiative; and Stephen Davis, Assistant Vice President/ Dean of Students, Inclusion and Wellness.
Students interested in joining Sankofa, students can apply at the Sankofa page on the Stockton website.
Reported by Chelsea Doherty
# # #
Contact:
Diane D'Amico
Director of News and Media Relations
Galloway, N.J. 08205
Diane.D'Amico@stockton.edu
609-652-4593
609-412-8069
stockton.edu/media