Stockton Releases Rehabbed Terrapins Back into the Wild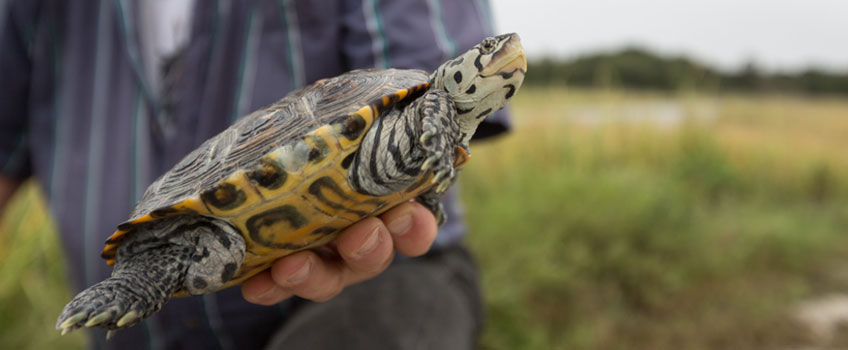 Jesse Wise, a grounds worker in Plant Management, saw a Diamondback terrapin crossing Vera King Farris Drive in late June. Knowing she was out of place, he delivered her to John Rokita, principal lab technician in Stockton's Animal Lab.
The Northern Diamondback terrapin, listed as a species of special concern in New Jersey, is the only turtle species that lives exclusively in brackish water (a mix of salt and fresh water) throughout its entire life.
Lake Fred is home to a handful of freshwater species such as the Eastern painted turtle, Common snapping turtle, Redbelly turtle and Common musk turtle, but not the Diamondback terrapin.
When Wise found the terrapin that was mistakenly released in freshwater, she was underweight, likely due to unfamiliar food sources. Stockton's Animal Lab, moving soon to the new vivarium space in the Academic Quad, has a room dedicated to accommodating recuperating terrapins so they can get a head start before returning to the wild.
A community member traveling on Somers Point Mays Landing Road passed an upside-down terrapin that had a minor shell fracture from a car hit. The gravid (egg-bearing) female was rescued and also delivered to Stockton for rehabilitation, where she laid five eggs. Her eggs joined dozens of other terrapin eggs in an incubator.
Stockton extracts eggs from road-killed females giving the next generation a second chance. Terrapin gender is determined by temperature, and since females are most frequently killed crossing roadways during the nesting season, Stockton incubates terrapin eggs at 30 degrees Celsius, which means they'll hatch out as females.
Another terrapin was found with a crack in her shell from a boat propeller. She was discovered deep in the saltmarsh grass during an osprey survey along Absecon Creek. Tim Glenn III, president of Glenn Insurance, Inc. and a Stockton University Foundation Board member, and a group from Stockton had joined Ben Wurst, habitat program manager for the Conserve Wildlife Foundation of New Jersey, to get a bird's-eye-view of Stockton's mascot during the nesting season.
During their stay at Stockton, recuperating terrapins and hatchlings are fed whole fish (silversides and smelt) in addition to a prepared turtle food. The room housing their tanks and their water are kept warm for optimal healing and growth.
During the winter, terrapins naturally burrow in the mud to hibernate, but at Stockton, they are kept warm so they can continue to actively feed and grow stronger.
These three terrapins and four others were lucky to have rescuers and good care at Stockton. On Sept. 14, John Rokita was joined by Lester Block and Melissa Laurino, staff within the School of Natural Sciences and Mathematics, to release the terrapins back into the wild. They traveled to a secluded saltmarsh behind Veterans Memorial Park at Glenn by the Bay in Absecon.
As each one was placed at the water's edge, Rokita smiled and said, "As soon as they hit the water, they know what to do."
View the photo story below by Susan Allen.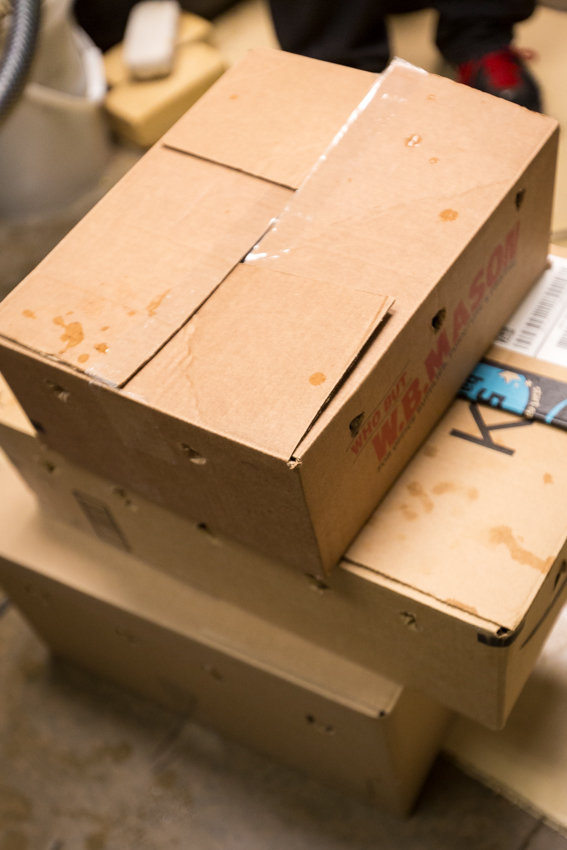 Air holes puncture the boxes holding precious cargo.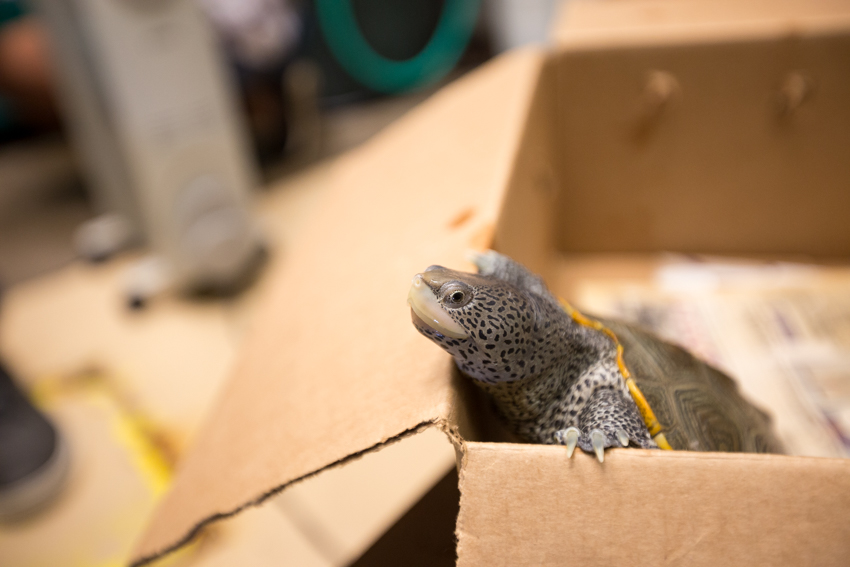 Taking one last look at her Stockton home.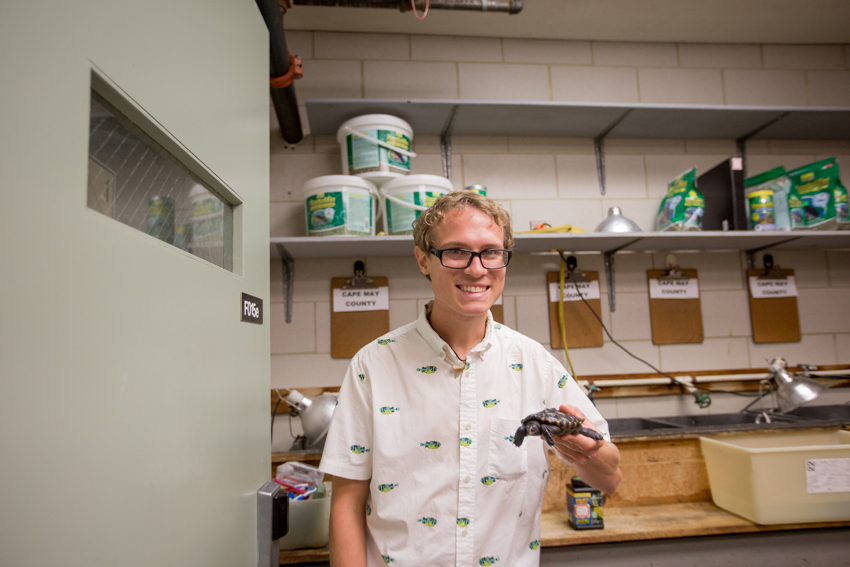 Brandon Henry says goodbye to one of the terrapins he's helped to care for over the summer.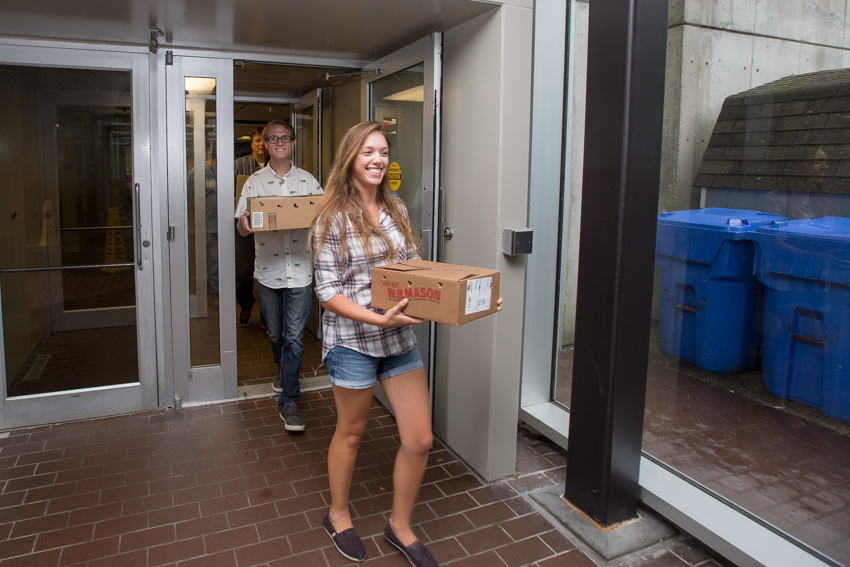 The journey back into the wild begins as Melissa Laurino and Brandon Henry walk the boxes to their ride.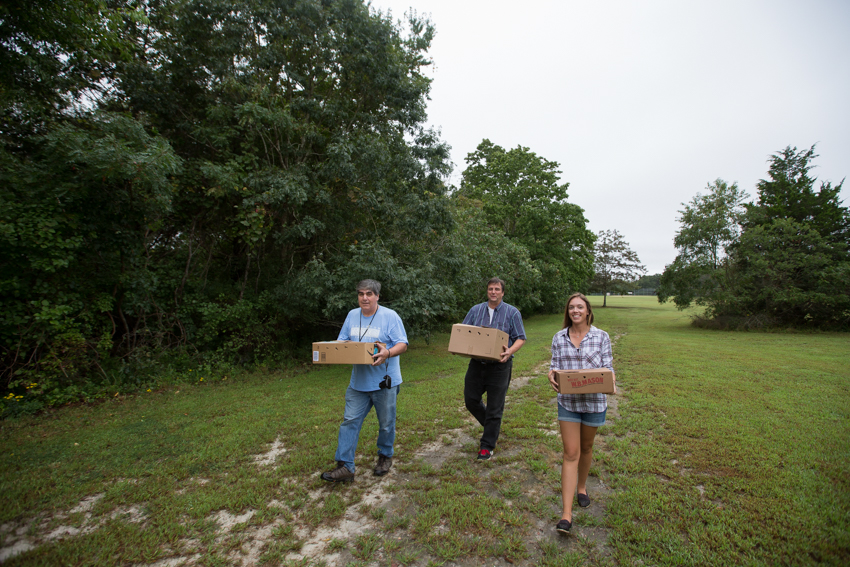 Lester Block, John Rokita and Melissa Laurino walk the terrapins to a remote saltmarsh where they're unlikely to encounter roadways on their way to nest.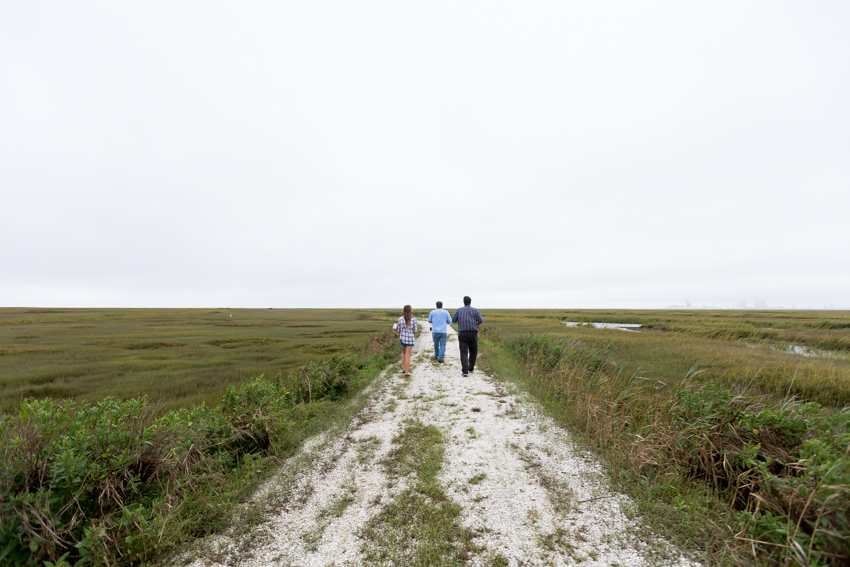 Walking through the saltmarsh to brackish water.
Look at her now. Susan Allen holds the terrapin she found on an osprey survey. The boat propeller strike was repaired with glue and is now just a battle scar thanks to John Rokita.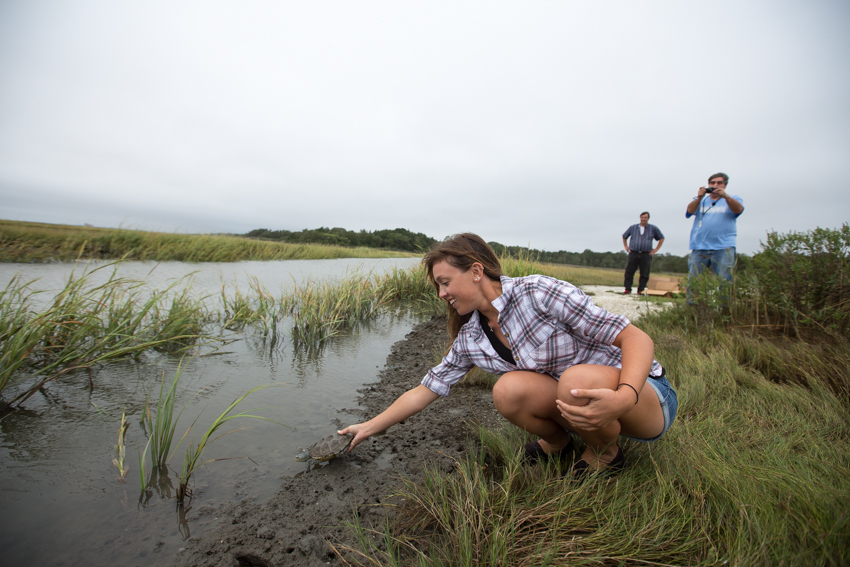 Melissa Laurino sends a terrapin on her way back home as John Rokita and Lester Block watch and take photos.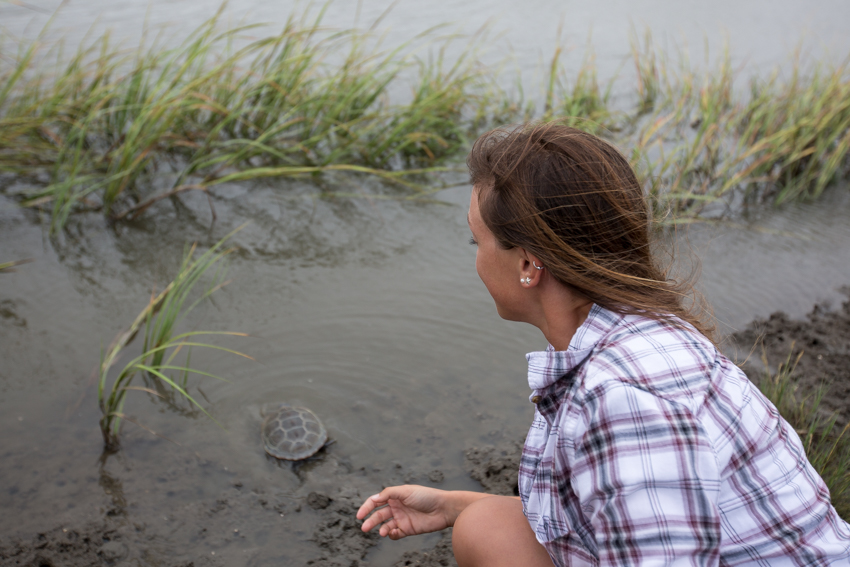 Off she goes.