Pinelands Wildlife Preserved in Stockton Collection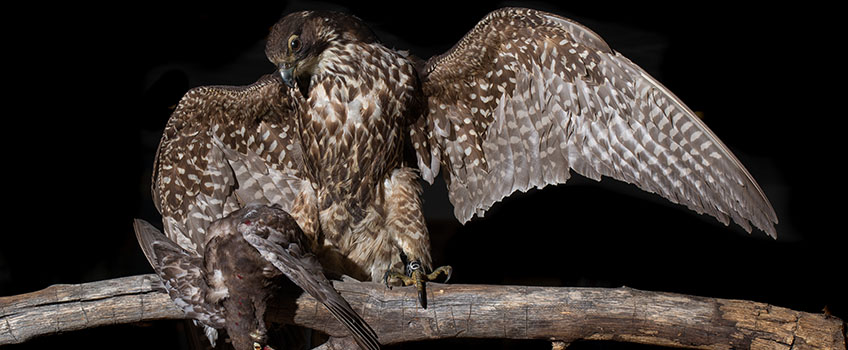 Galloway, N.J. _ Stockton's pinelands campus is a haven for native wildlife.
But the largest collection of native birds, reptiles and fish on campus is not outdoors, but in the bowels of F-wing, where John Rokita, principal lab tech - Animal Labs and Collection Room Facilities, oversees an impressive collection of preserved birds, reptiles and animals that started soon after Stockton was founded and includes a few rare and even extinct species.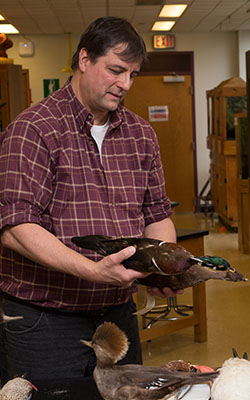 The collections room is not impressive at first – just a room full of closed cabinets that smell vaguely of mothballs.
"The mothballs keep the insects out," Rokita said.
The public got a rare view of the collection during the Pinelands Short Course on March 10 when Rokita displayed more than 150 ornithology specimens for an almost three-hour class on Birding the Pinelands of Stockton University that included observing the species both in the lab, then during a walk around Lake Fred.
The Collection Room includes nine cabinets of birds, six cabinets of preserved fish, one cabinet of mammals, four cabinets of reptiles and amphibians, four cabinets of fossils and several live mounts of mammals and birds.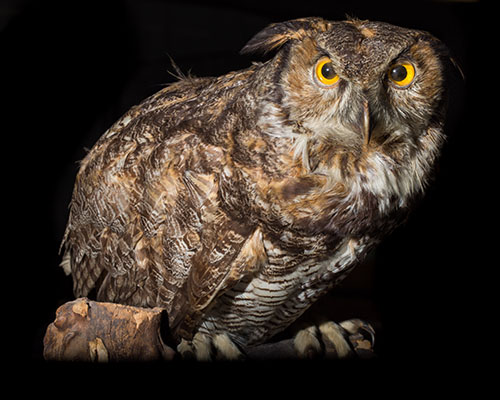 For almost two decades Rokita volunteered at the now closed Avian Rehabilitation Center and many of the birds in the collection are those that could not be saved, but are today still educating students.
The bird collections include raptors, hawks, owls, waterfowl, waders, migratory birds, and native birds from the tiniest hummingbird to a large mute swan. A few are mounted, striking impressive poses as though about to strike a prey.
Twice a year Rokita replenishes the individualized isopropanol solutions that preserve the reptiles, invertebrates, fish and amphibians.
"It's a time consuming process, but it has to be done so they don't dry out," he said.
The display also includes several exhibits of birds in wood cases created by Noah Harmon, a Mount Joy, Pa. taxidermist and amateur ornithologist who died in 1936. The cases were donated by family member Mrs. Harold Herman of Ventnor, and one features passenger pigeons, that were once plentiful but are now extinct from over-hunting Rokita said.
A gallery of photos by Susan Allen is on flickr.
# # #
Contact:
Diane D'Amico
Director of News and Media Relations
Galloway, N.J. 08205
Diane.D'Amico@stockton.edu
609-652-4593
stockton.edu/media