Picture Stockton...with Wolves on Campus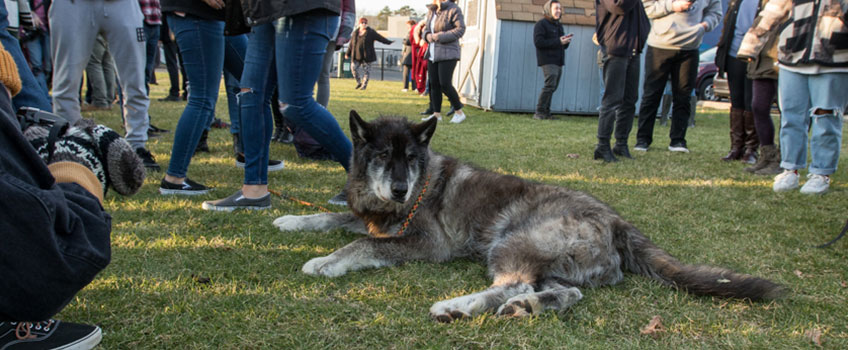 Kotori, a wolf dog from Howling Woods Farm​, gave a big smooch to a student who knelt down to pet the fluffy, white visitor whose name means screech owl spirit in Hopi.
Lauren Carfolite, Courtney Gilruth and Janelle Galati, Biology majors in Daniel Hernandez's Conservation Biology course, invited wolf dogs and their handlers from Howling Woods Farm to campus for a service-learning​ project to demystify an often feared species. Their mission was to breakdown misconceptions and show that these creatures are important to ecosystems.
Michelle Persianoof, of Howling Woods Farm, shared that wolves used to live in every state, but are now threatened by starvation in the wild. The non-profit farm, located in Jackson, N.J., is an animal rescue and education center that has found forever homes for 400 wolf dogs.
View the photo story below by Susan Allen.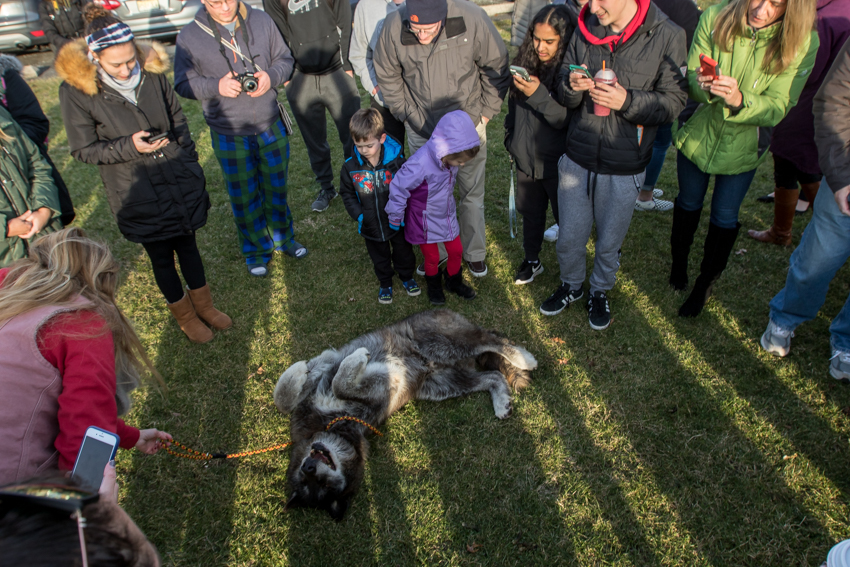 Samson rolls onto his back to take in the attention. He
appeared

in the Disney movie

Sorcerer's Apprentice in 2010 and isn't shy in front of the camera as observers snap photos.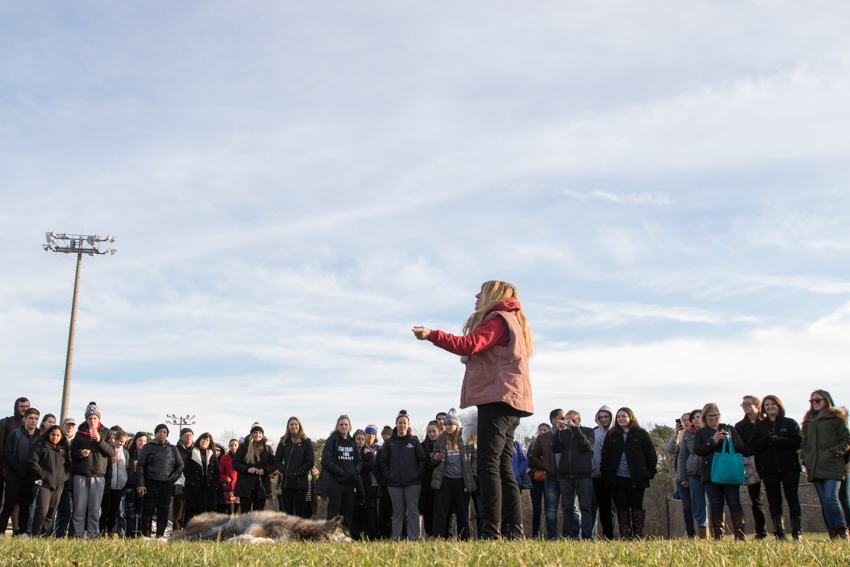 Handler Michelle Persiano

of, of Howling Woods Farm, shares that wild wolves are fearful of humans and can smell us from 2-5 miles away.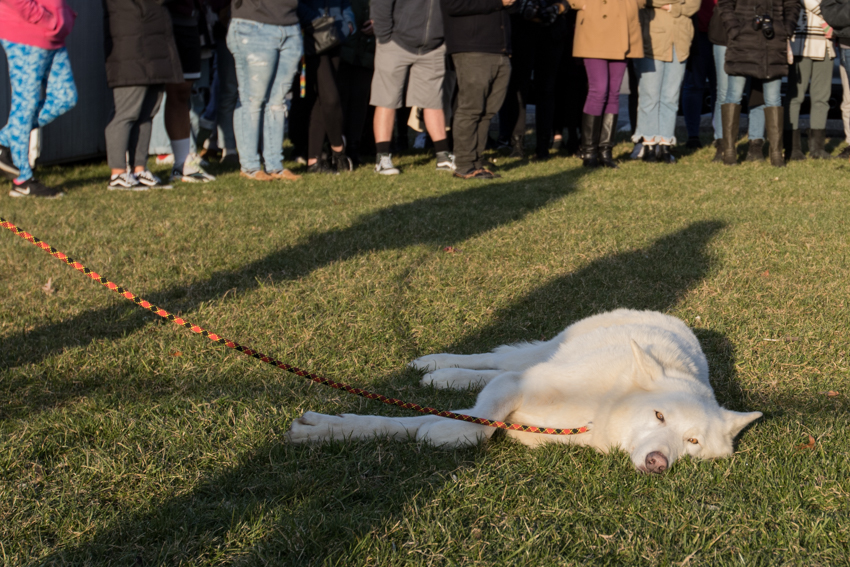 Kotori soaks up the sun as dozens of curious Stockton students and employees watch and learn about wolves.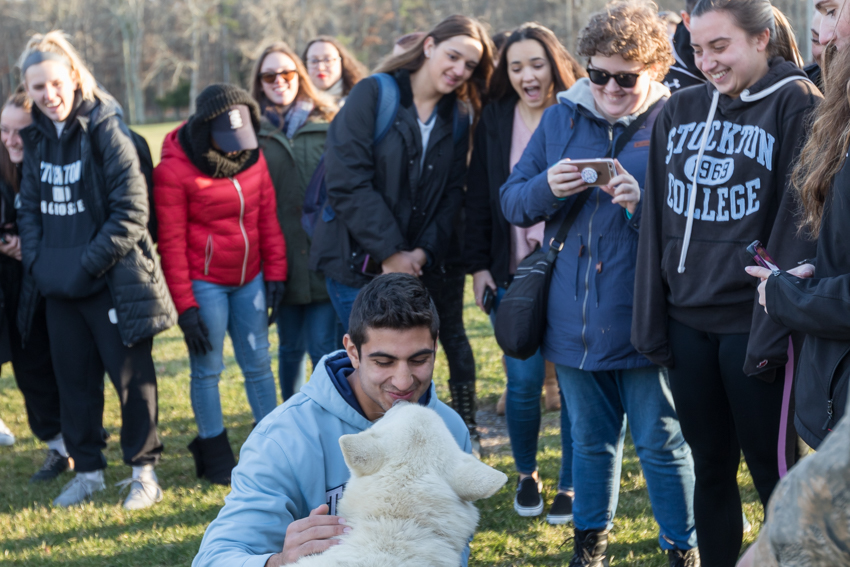 Kotori says thank you for the attention with a kiss.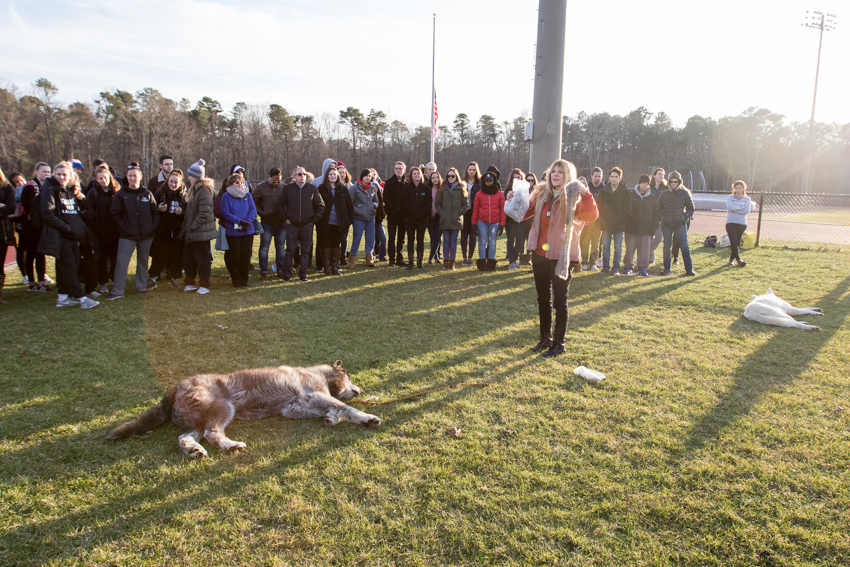 Wolves have a soft insulating undercoat that keeps them warm when temperatures drop. When the wolf dogs at Howling Woods Farm shed their fur, staff members make scarves.
Michelle Persiano

of holds a bag of fur and a scarf.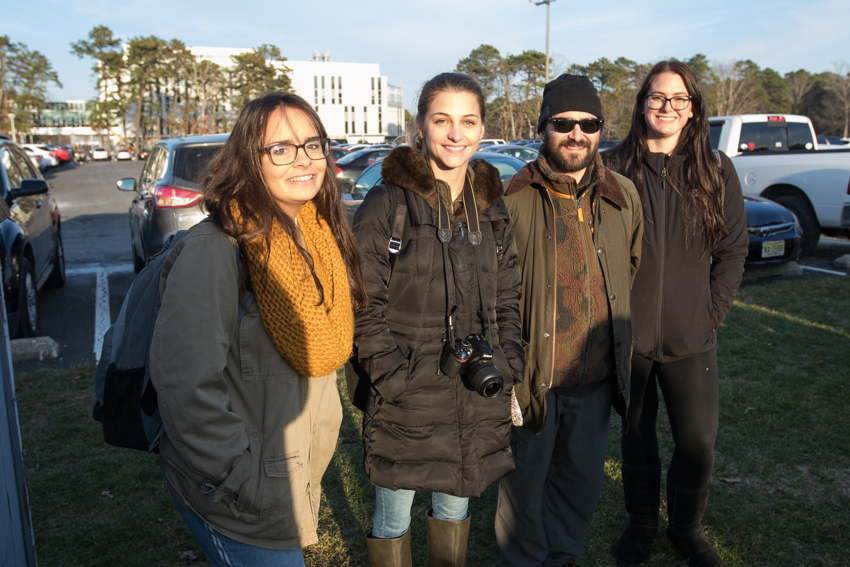 Students Courtney Gilruth, Lauren Carfolite and Janelle Galati smile with Daniel Hernandez, associate professor of Biology, as they watch the campus community enjoy the company of wolf dogs.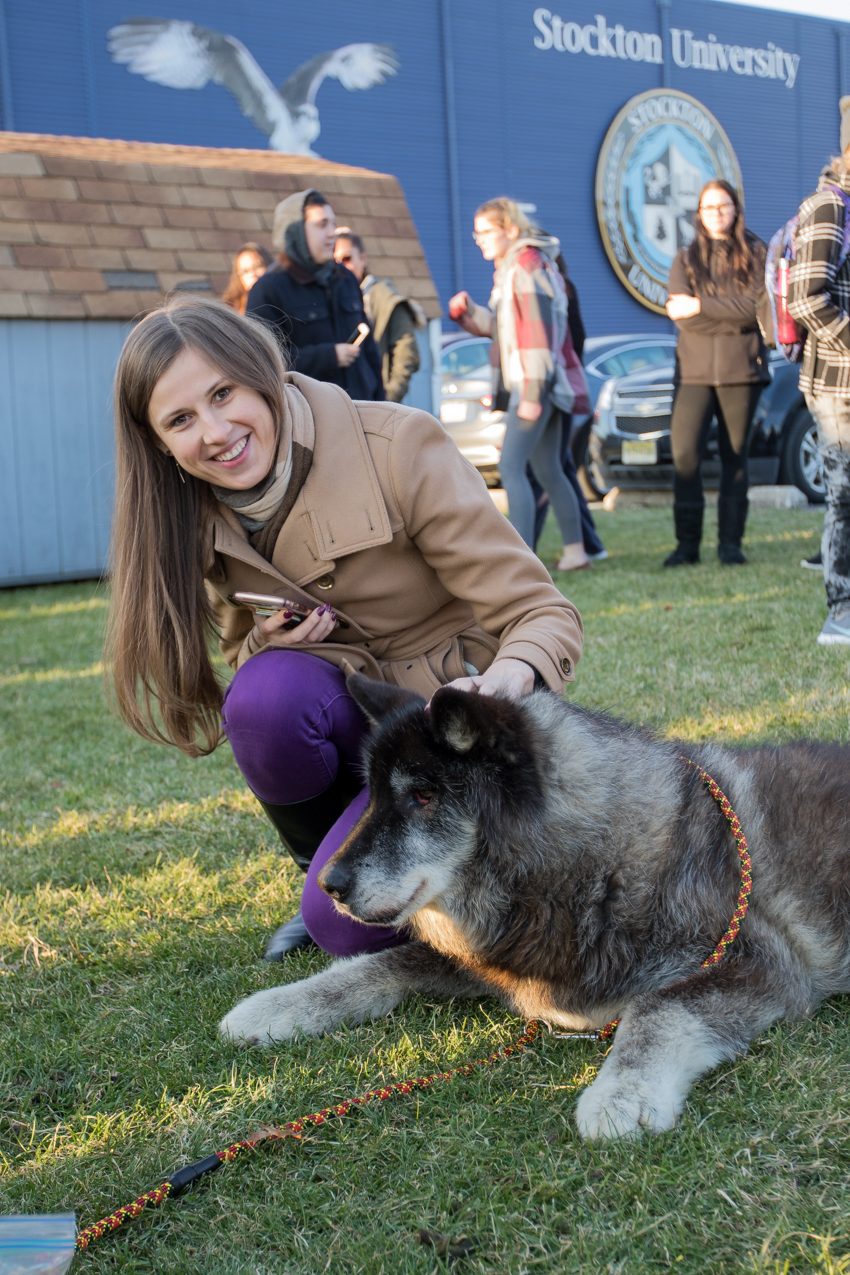 Darya Hrybava, a staff member in the William J. Hughes Center for Public Policy, smiles for a photo with Samson.