Panamanian teachers say "adios" to Stockton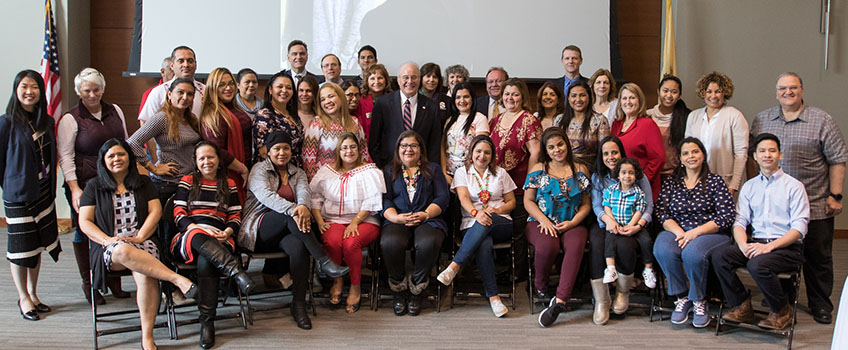 Galloway, N.J. - The 21 teachers from the Panama Bilingue Initiative said adios to Stockton at a farewell luncheon that included gifts and a photo gallery of their eight-week stay.
"When we talked about their experiences, three words kept coming up – family, fantastic and efficient," said India Karavackas, director of Stockton's Office of Global Engagement. She praised translator Yibin Feng for being available 24/7 to assist the teachers.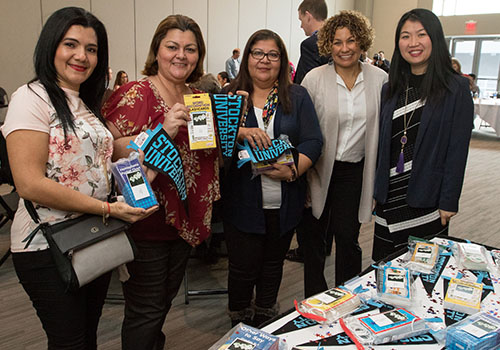 The teachers studied English and how to integrate technology into lessons. They also broke into smaller groups to visit eight schools in different towns, including Atlantic City, Brigantine, Pleasantville, Galloway Township, Northfield and Estell Manor.
"They each went to two schools and saw different types of lessons including music and art," said Patricia Weeks, executive director of Stockton's Southern Regional Institute and Educational Technology Training Center.
Teacher Mayra Espinosa said she learned how to incorporate more English into the lessons she teaches her students in Panama.
"The technology is really great here," she said. "We don't have as much in Panama."
The Panama Bilingue Initiative is a government program to train 10,000 teachers in English and the latest teaching methods. The goal is to improve public education and promote economic development by improving the English fluency of Panamanian citizens.
Alena Maria Cruz Sanchez, who has taught special education students for 22 years, got emotional when she spoke about her experiences.
"We are deeply grateful for the skills we have acquired," she said. "We are proud to say we were here."
Their visit also included trips to New York City and Philadelphia.
Stockton President Harvey Kesselman said the teachers will be the best representatives of the success of Stockton's program.
"Take what you have learned back with you," he said, designating them all officially Stockton ospreys after the university mascot.
Each participant got a Stockton banner to hang in their classroom and an educational game or flash cards to use with their students.
The teachers left with a message for Stockton, written in English by Cruz Sanchez. It said:
"First of all, we want to thank God and the Panamanian Government for giving us the opportunity to stay with the Stockton University family who have enriched our knowledge with dedication and effort of the administrative and teaching personnel.
There are no words that can express our deep gratitude, which will allow us to apply what we have learned in terms of language, techniques, and learning strategies that we can share in our country and at the same time open new horizons for our school population in Panama. The bilingual Panama group is pleased to have studied in the ELS program of this prestigious university of which we can proudly say that we were here. And now, when we say goodbye, we have a lump in our throat. They are mixed feelings. Our gratitude is part of it. (We are) leaving our mark and a piece of our heart in this university.
_ Alena Cruz and Friends"
# # #
Contact:
Diane D'Amico
Director of News and Media Relations
Galloway, N.J. 08205
Diane.D'Amico@stockton.edu
609-652-4593
stockton.edu/media