New Osprey Platforms Greet Drivers Entering Atlantic City on the Expressway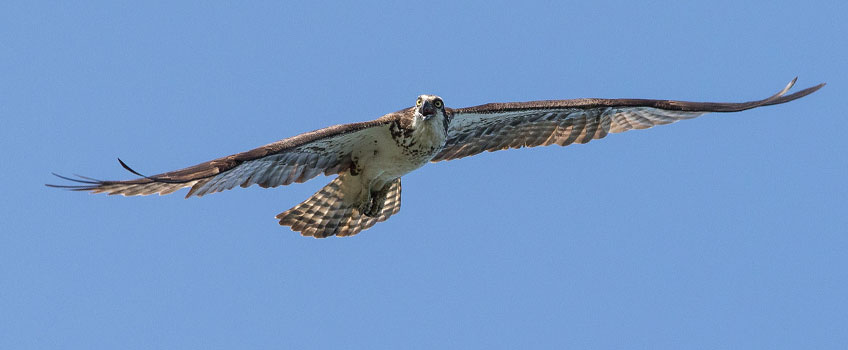 Students will move into Stockton's new Atlantic City beachfront campus this September, but ospreys are already checking out new marsh real estate along the Atlantic City Expressway.
The South Jersey Transportation Authority (SJTA) installed four nesting platforms with a fifth in the works for the university's mascot. The wooden nest boxes are attached to informational signage along the roadway and include some cedar branches as starter material in the nests and on the ground nearby.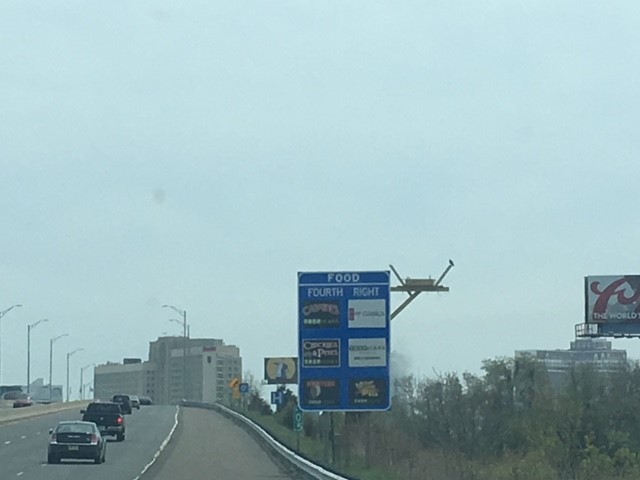 Kathy Clark, biologist for the N.J. Division of Fish and Wildlife, and Steve Mars, a senior U.S. Fish and Wildlife Service biologist, were consultants for the SJTA project and assessed nest placement and colonization potential. Young ospreys typically return to within a few miles of the nest they were born in to begin their own nests.
Last year, an osprey pair took up residence on top of a billboard causing an inconvenience to advertisers unable to utilize prime marketing space during osprey nesting season, April through August, explained Nick Marchese, SJTA operations project manager. To accomodate local nesters, SJTA staff became home builders for the ospreys.
The osprey platforms are part of a larger roadway environmental advancement initiative that includes nest boxes for the threatened American Kestrel, bluebirds and bats as well as native wildflower plantings along the 40-mile expressway.