Korean Lanterns Light Up Noyes Arts Garage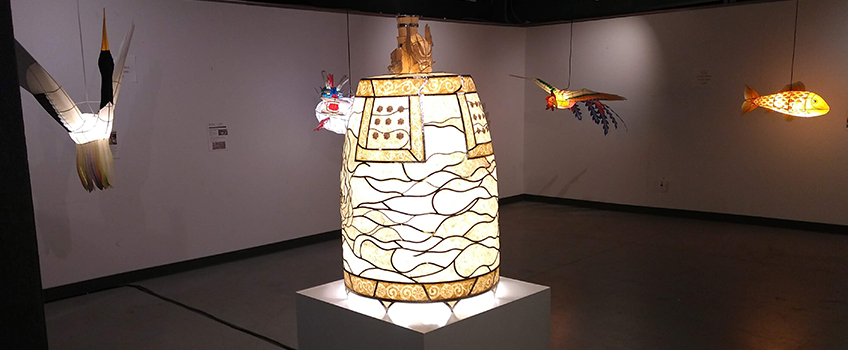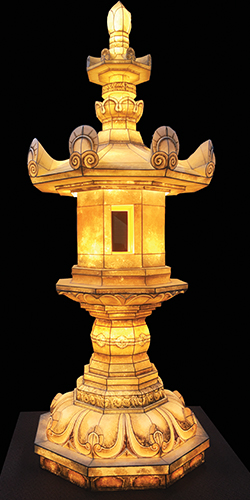 Atlantic City, N.J. - The Noyes Arts Garage of Stockton University, 2200 Fairmount Ave., presents KOREAN LANTERN EXHIBITION: OPEN-HEARTS IN LIGHTS, a unique exhibition of exquisite traditional and contemporary Korean paper lanterns, from Oct. 20 – Dec. 1, 2018.
This exhibition of traditional Korean lanterns comes from South Korea through the efforts of the Yeon Deung Hoe Preservation Committee and Jongbok Yi, Associate Professor of Asian Philosophy, of Stockton University. The Yeon Deung HoePreservation Committee is working to revive traditional lantern making, and has researched and recreated many Korean traditional lantern designs.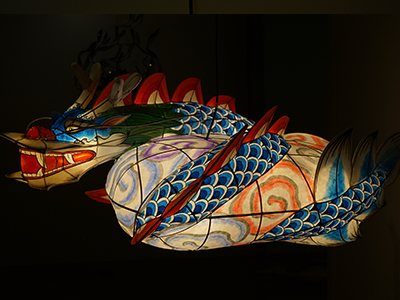 Free Korean paper lantern-making workshops, open to the public, will be offered on Thursday, Nov. 29, from 2:30 - 4:20 p.m., on the Stockton Campus in Galloway, C/D Atrium (between C & D Wings) and on Saturday, Dec. 1, 4 - 6 p.m., at The Noyes Arts Garage of Stockton University. To register for a workshop, email education@noyesmuseum.org. Limited seating.
The lanterns form part of the Lotus Lantern Festival, a Korean national holiday, also known as Yeondeunghoe or the "Feast of Lanterns." Hundreds of thousands of candlelit paper lanterns are raised throughout the country to celebrate the birthday of Buddha. These decorative lanterns are suspended in the front of every household, one lantern for each family member, with their names and prayers written on narrow sheets of white paper that sway gently from the base of the lanterns.
Noyes Arts Garage: 2200 Fairmount Ave., Atlantic City, N.J. 08401 • (609) 626-3805 • http://www.artsgarageac.com
# # #
Contact:
Saskia Schmidt
Noyes Museum Director of Education
Hammonton, NJ 08037
Saskia.Schmidt@stockton.edu
(609) 626-3420