Stockton Hosts First Annual Humanitarian Fair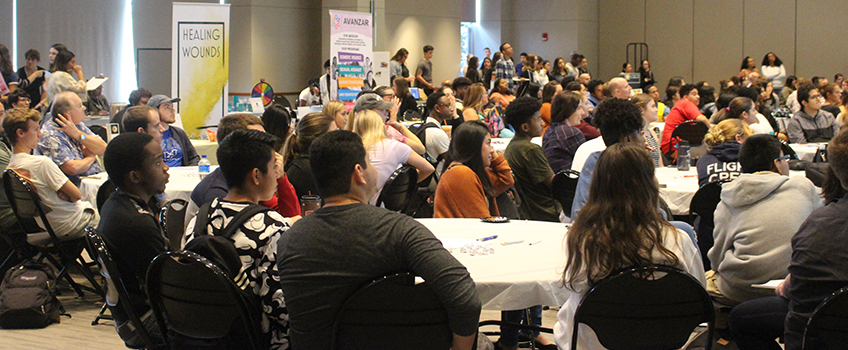 Galloway, N.J. – Stockton University's first annual Humanitarian Fair brought Stockton students and area high school students together to learn about social issues both at home and across the world.
"We want to create dialogue for people who belong in different identity groups as well as create advocacy work to end genocides," said David Estrin about his organization, Together We Remember.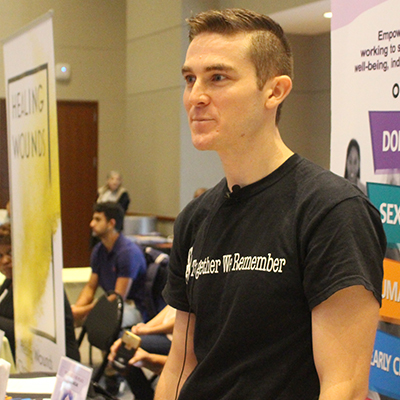 As a grandson of four Holocaust survivors, Estrin has made it his life's mission to remember and recognize victims of genocide and atrocities through the power of social media.
The group organizes vigils to remember the fallen and create awareness. Estrin said by April 2018, 40 groups across 8 countries had organized interactive vigils and shared with the world through the power of social media.
The program began with a conversation among adjunct professors Mary Johnson, Patricia Chappine and Sarah Albertson about how students could get more involved with local and global issues.
Stockton offers a dual credit course in Holocaust and Genocide Studies for high school students, and coordinator Steve Marcus arranged for some 200 students from Pleasantville, Oakcrest, Egg Harbor Township, Washington Township and Ocean City high schools to attend the fair.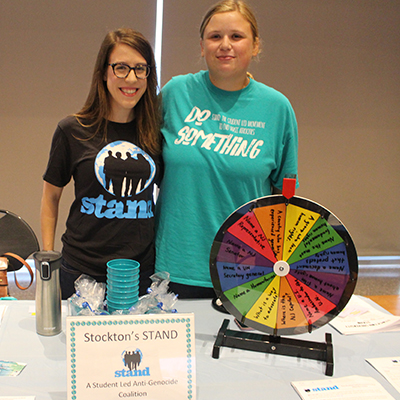 "The high school students wanted to know how to get involved, and promote a universe of concern," Chappine said.
Several other area organizations participated in the daylong event, which included tabling and workshops. Other participants included Sophie Andrews, Founder of Ngoma Kenya, and Dr. Amanda Morris, Associate Professor of Multiethnic Rhetorics at Kutztown University.
Stockton's chapter of STAND, the Student-Led Movement to End Mass Atrocities, promoted their mission of taking action by organizing campuses and communities, advocating to elected officials, and partnering with local diaspora and refugee communities.
The Humanitarian Fair was sponsored by the Sara and Sam Schoffer Holocaust Resource Center, the William J. Hughes Center for Public Policy and the School of General Studies at Stockton.
Reported by Chelsea Doherty
# # #
Contact:
Diane D'Amico
Director of News and Media Relations
Galloway, N.J. 08205
Diane.D'Amico@stockton.edu
609-652-4593
609-412-8069
stockton.edu/media