University Earns Third HEED Diversity Award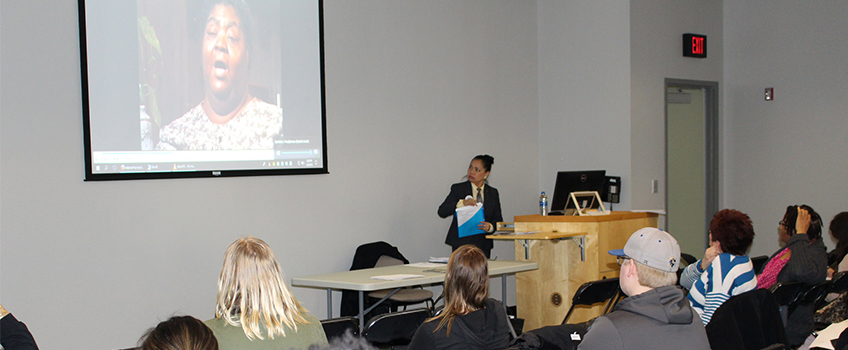 Galloway, N.J. – Stockton University has again received a 2018 Higher Education Excellence in Diversity (HEED) Award from INSIGHT Into Diversity magazine, the oldest and largest diversity publication in higher education.
This is the third year in a row that Stockton has received the award. This year the Tech Trek summer camp for middle school girls at Stockton also earned a "2018 Inspiring Programs in STEM Award" from INSIGHT Into Diversity.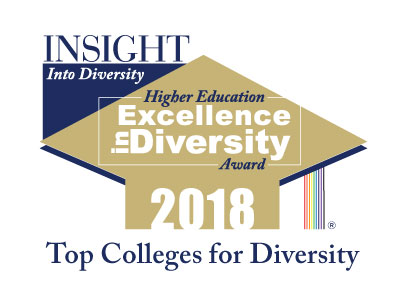 Stockton was recognized for programs in three areas: Community Outreach, Social Justice and Activism, and Campus Climate.
Outreach programs include tutoring offered through the Center for Community Engagement, the Jersey Shore Science Fair, the AAUW Tech Trek summer camp for girls, and Stockton's faculty-mentored research program for students.
Dr. Guia Calicdon-Apostle challenged students to facilitate a critical analysis of the 1971 Diane Bloom documentary, An Unlikely Friendship between individuals engulfed in a town's racial strife. Students engaged their friends, co-workers, mental health and mentoring agencies. Their reflective analysis of this learning experience focused their ability to effect change by raising group consciousness.
The results of an employee campus climate survey underscored the need for more programming on topics dealing with civility and respect in the workplace. The Office of Human Resources worked to develop a number of specific, targeted training modules including: Bullying, Implicit Bias, Harassment, Inclusion, and Professional Behavior. These training modules are designed to help employees better understand these concepts and aid them in building a more collegial, respectful and inclusive culture.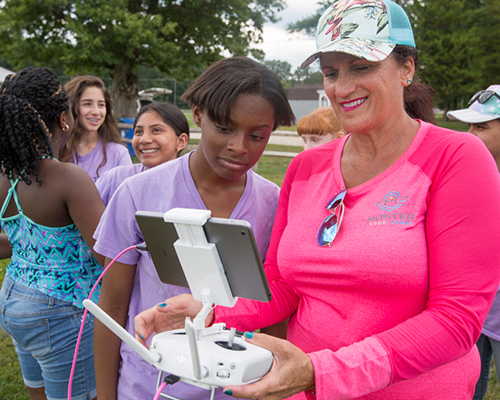 The HEED Award is the only national honor recognizing U.S. colleges and universities that demonstrate an outstanding commitment to diversity and inclusion across their campus. The 96 universities honored will be featured in the November 2018 issue of INSIGHT Into Diversity magazine.
"To receive this award three years in row reinforces that Stockton's commitment to diversity and inclusion is integral to the success of the entire university community, including faculty, staff and students," President Harvey Kesselman said.
The HEED Award process consists of a comprehensive and rigorous application that includes questions relating to the recruitment and retention of students and employees; continued leadership support for diversity; and other aspects of campus diversity and inclusion.
"As we continue to see a record number of HEED Award applicants each year, nearly every school tells us they use the application itself as a tool to create new programs and to benchmark their accomplishments across campus," said Lenore Pearlstein, co-publisher of INSIGHT Into Diversity magazine. "The process allows them to reflect on their successes and also determine where more work needs to be done. We also continue to raise the standards in selecting HEED institutions."
For more information visit insightintodiversity.com.
# # #
Contact:
Diane D'Amico
Director of News and Media Relations
Galloway, N.J. 08205
Diane.D'Amico@stockton.edu
609-652-4593
stockton.edu/media