Stockton to Offer Course on Drone Operations
Galloway, N.J. – The Stockton University Office of Continuing Studies will offer a course on Unmanned Aviation Systems (UAS), or drones, and their practical use, on Thursdays from 6-8 p.m. from Feb. 8 through May 10 in room B101 at Stockton.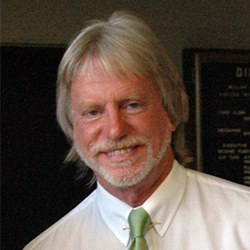 The course will be led by Adam Greco, Supervisory Air Traffic Control Specialist at the FAA William J. Hughes Technical Center in Egg Harbor Township.
Greco said the course will be valuable to anyone with a general interest in UAS, and those who want to use them professionally in areas such as photography, real estate, and site inspections.
Participants will get experience with several different types of UAS and will also be prepared for the test required to become a certified drone pilot under Part 107 or FAA regulations.
"They will learn how to fly properly and legally," Greco said.
The course will include the history and future of UAS, different types of drones available, regulations, safety, and both satellite uplink and direct line-of-sight flight in addition to autonomous flight.
The cost for the course is $249. Registration is available through the Stockton Office of Continuing Studies at www.stockton.edu/continuing-studies. Click on the professional development link. For more information call the Office of Continuing Studies at 609-652-4227.