Solve a Crime at CSI Summer Camp for High School Students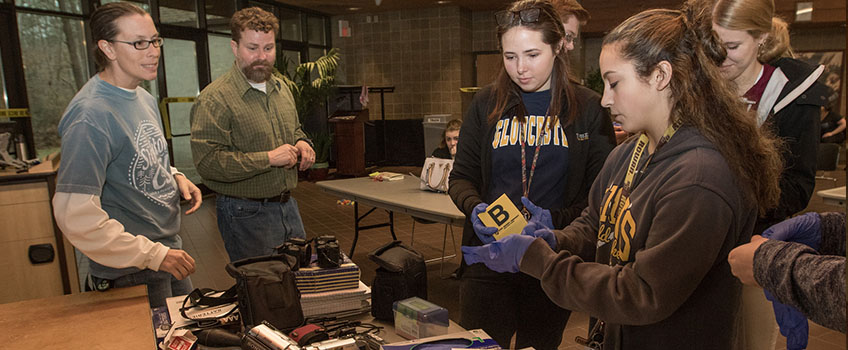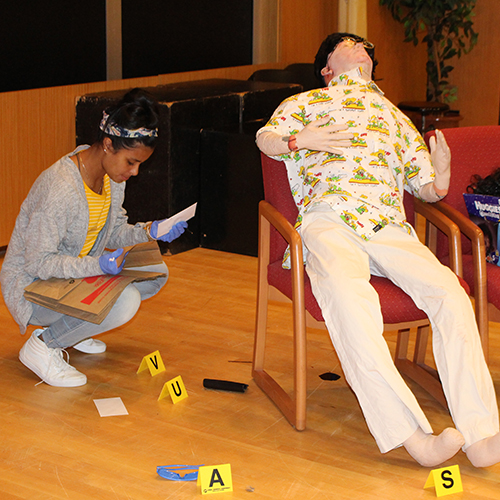 Galloway, N.J. – Stockton University will again stage a murder in the Pinelands as Stockton CSI begins its 12th year of offering high school students a weeklong immersive experience in solving crimes.
Stockton CSI is a summer residential camp for high school students who want hands-on experience with a criminal investigation and trial.
The five-day camp is offered in three sessions: July 15-19; July 22-26; and July 29-Aug 2.
The non-profit program is led by Stockton professors with the help of police, attorneys, forensic medical investigators, forensic scientists and psychologists, and other criminal justice professionals. Campers work as part of an elite team of investigators to solve a murder.
Every camp session features a different murder case.
Campers collect evidence at the crime scene, interview witnesses, and prepare and try cases for a mock trial. Teams often work into the night to prepare an airtight case. The camp would appeal to teens interested in criminal justice, law enforcement, medicolegal investigations, forensic science, and forensic psychology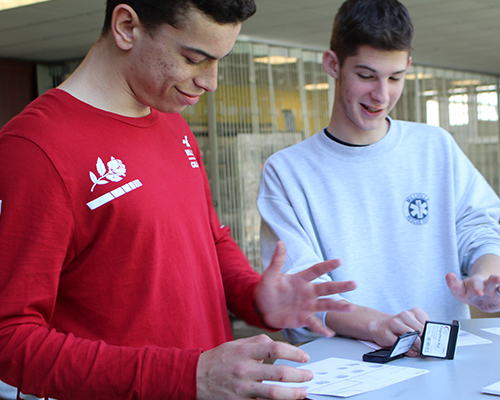 The all-inclusive price of $859 includes all meals, a private dorm room, classes taught by experts, hands-on investigative and trial experience, and field trips to the Medical Examiner's Autopsy Room, the Federal Air Marshal Training Facility, a juvenile victim services facility, and the Atlantic County Jail.
More information and registration are at stocktoncsi.com
# # #
Contact:
Diane D'Amico
Director of News and Media Relations
Galloway, N.J. 08205
Diane.D'Amico@stockton.edu
609-652-4593
stockton.edu/media