Club Connect: Meet the ... Rotaract Club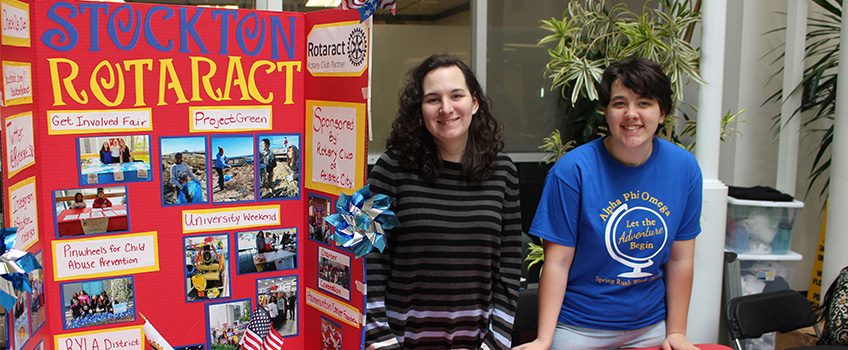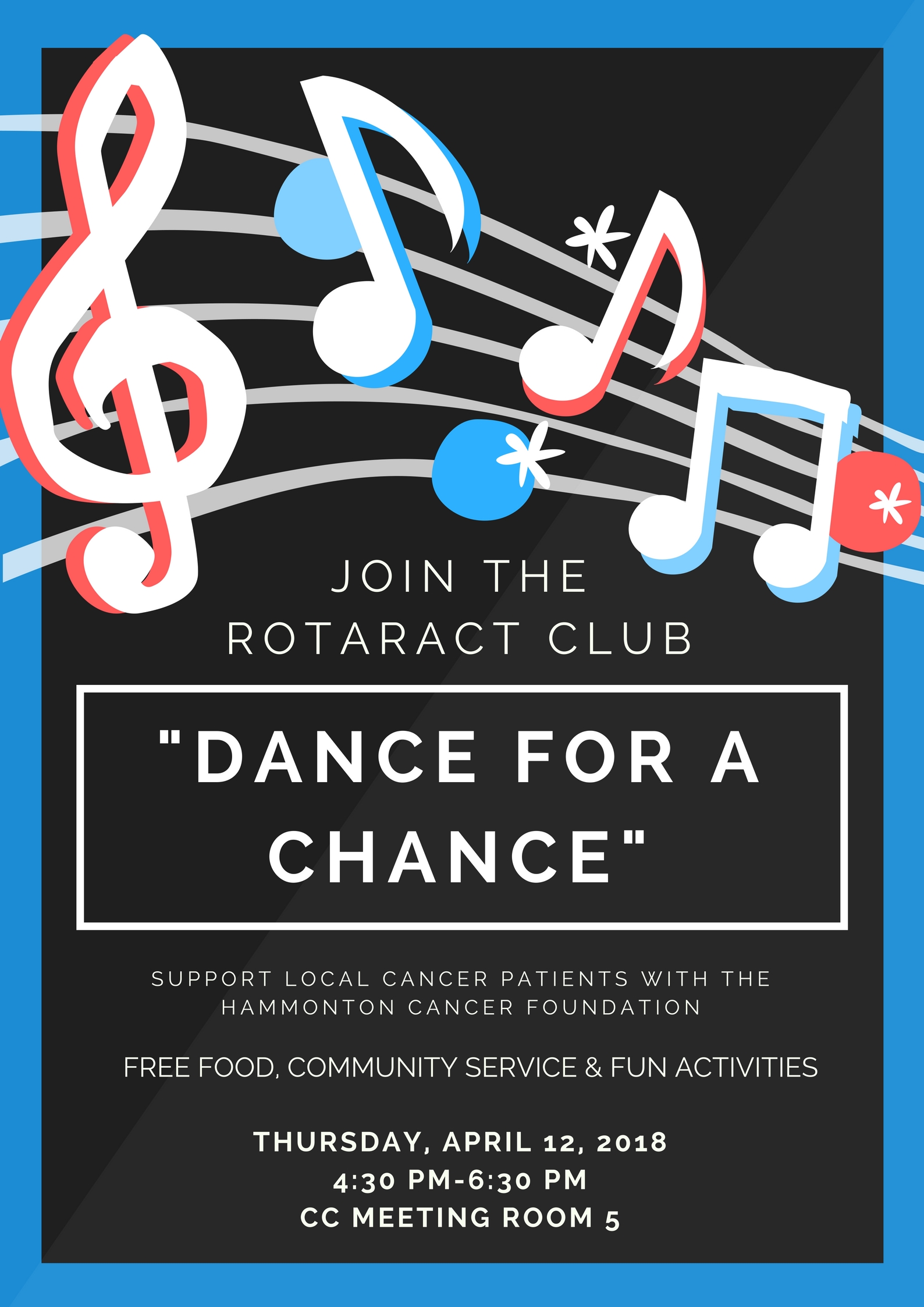 "Service Above Self." That's been the mission of the Stockton University Rotaract club since it's chapter was founded at the university in 2014.
Sponsored by the Rotary Club of Atlantic City, one of the many Rotary club's throughout the world, Stockton University's Rotaract club provides the Stockton community opportunities to serve and give back on the local and global levels.
Each year, the Rotaract club hosts "Dance for a Chance," an event to raise awareness for the Hammonton Cancer Foundation, which supports local cancer patients in need of financial assistance. This year's event is from 4:30-6:30 p.m. on Thursday, April 12 in Meeting Room 5 in the Campus Center.
Attendees are able to play "Just Dance," eat free pizza and snacks and enjoy time with the rest of the community, while bring awareness to the cause. The Rotaract club will be selling ribbons and homemade tribute cards leading up to the event for $1. The tributes are then displayed at the foundation's Cancer Walk in June.
Members also work with local organizations that sponsor the event. All proceeds go to the Hammonton Cancer Foundation. The club has raised over $2,000 for the foundation over the past 2 years. See coverage of last year's event.
Other events hosted by the Rotaract club include making holiday cards for veterans, organizing the "Heart of the Osprey's" team for the American Heart Association Walk in Ocean City and selling ribbons to support the cause "Pinwheels for Child Abuse Prevention." The club plants pinwheels in the flower beds in front of the Campus Center every April to show support for the cause. Pinwheel planting will take place at 5 p.m. April 5.
The Rotaract club's relaxed environment also promotes bonding between members. The club has hosted bowling nights for club members to get to know each other and form lasting friendships and professional relationships.
The Rotaract Club meets every other Thursday at 5 p.m. in B101. Meetings for the rest of the semester will be on March 29, April 5, April 12 and April 26. Everyone is welcome to join the Rotaract club by attending meetings and participating in events.
The entire Stockton community is encouraged to participate in the "Dance for a Chance," and "Pinwheels for Child Abuse Prevention." For more information, please email rotaract@stockton.edu
To learn more about the Rotaract Club or the 150+ clubs and organizations Stockton offers, visit Stockton.edu/ospreyhub.
_Reported by Jessica Jacob & Marielena Dottoli