Club Connect: Meet the ... Quidditch Team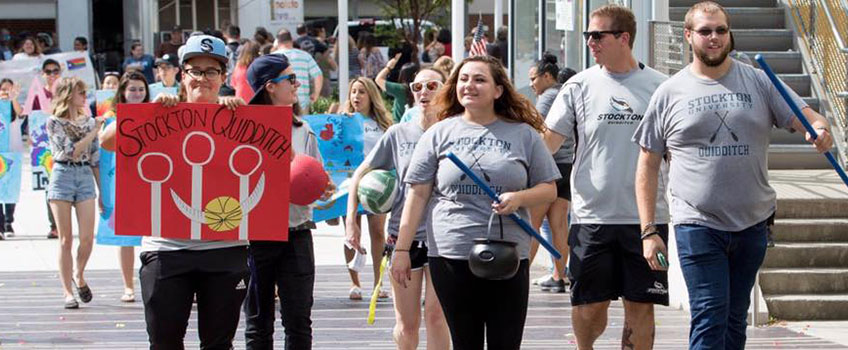 Brooms at the ready, Ospreys!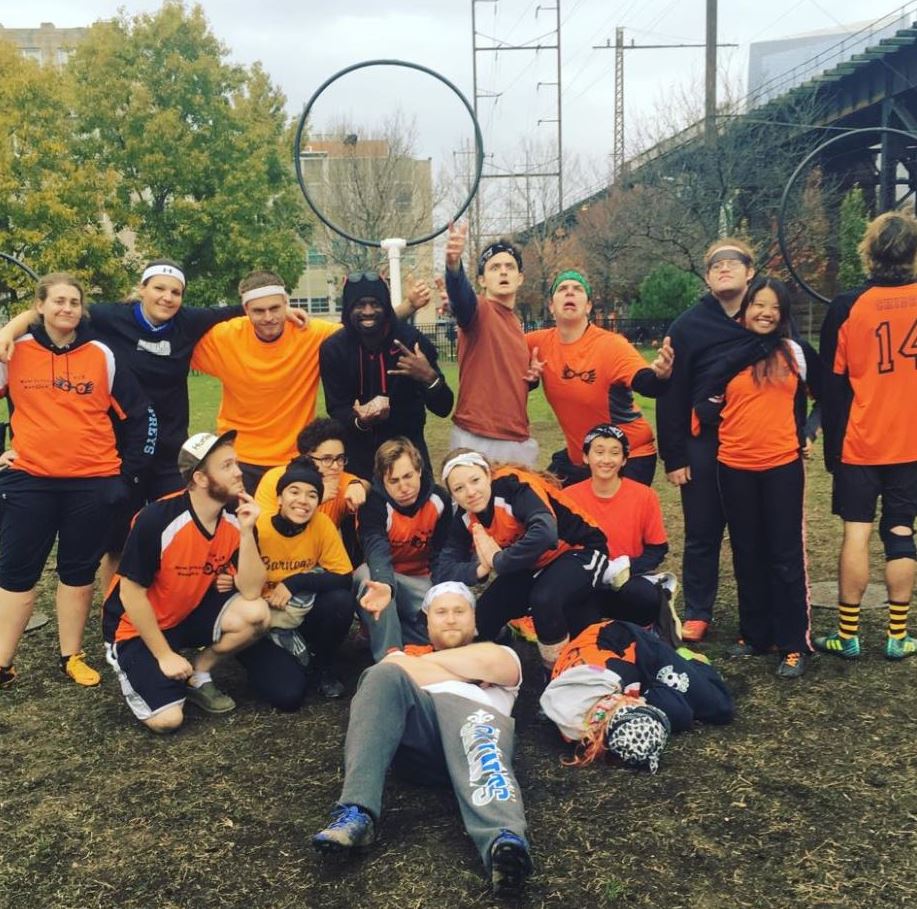 Stockton University's Quidditch team is one of the few competitive club sports on campus. Quidditch, the well-known sport invented by author J.K. Rowling and featured in the popular Harry Potter series is a game played by two opposing teams, where each player is mounted on a broomstick. The object of the game is to score the most points using four balls, a Quaffle, two Bludgers, and a Golden Snitch.
The game has become popular on college campuses in recent years.
"Our club purpose is to have fun while exercising and sharing our nerdiness...all at the same time," said Laura Cranwell, senior Communication Studies major and Chaser Captain on the Quidditch team. "All members are from a variation of majors and academic levels. We all have goofy personalities and just want to have fun and play the game."
The Quidditch team hosts major events throughout the year including the Pumpkin Spice Tournament in the fall and the Mid Atlantic Regionals in the spring. Both tournaments are U.S. Quidditch (USQ) events, the national governing body for the sport of Quidditch. USQ works to advance the sport by organizing events and programs that build community and empower all genders to compete together.
Stockton's Quidditch team also hosts the "Party in the Pines Tournament," their unofficial spring home tournament. This year's tournament will take place from 10 a.m. -5 p.m., Saturday, April 21 on Stockton's intramural fields. 7 teams including Rutgers, Salisbury, University of Pennsylvania, and Macaulay Honors College are registered to participate in the event. The club invites the entire community to watch and cheer them on!
Students interested in joining the Quidditch team are able to join at any time. Practices take place on Mondays, Thursdays and Fridays from 3:30-5:30 p.m. on the athletic fields behind the Housing II Residence Halls. The fields are adjacent to the track-facing the Sports Center.
Anyone interested in learning more about the Quidditch team can also follow their fan pages "Stockton Quidditch" and "Stockton Quidditch Players" on Facebook.
To learn more about the over 150 clubs and organizations on campus, go to stockton.edu/ospreyhub.
Visit Athletics to learn more about Stockton's athletic programs including club and intramural sports.