Club Connect: Meet the ... Marine Science Club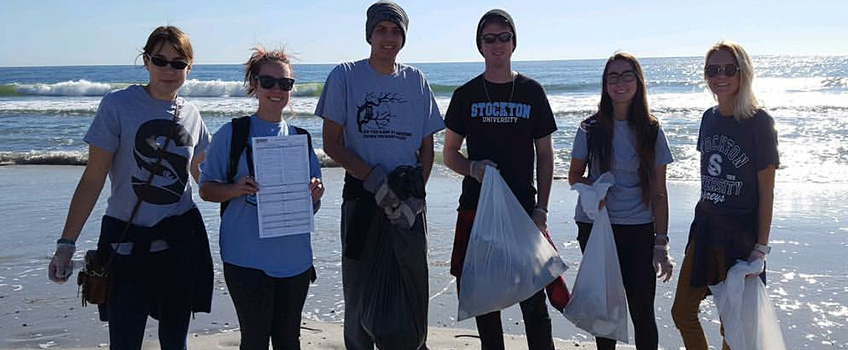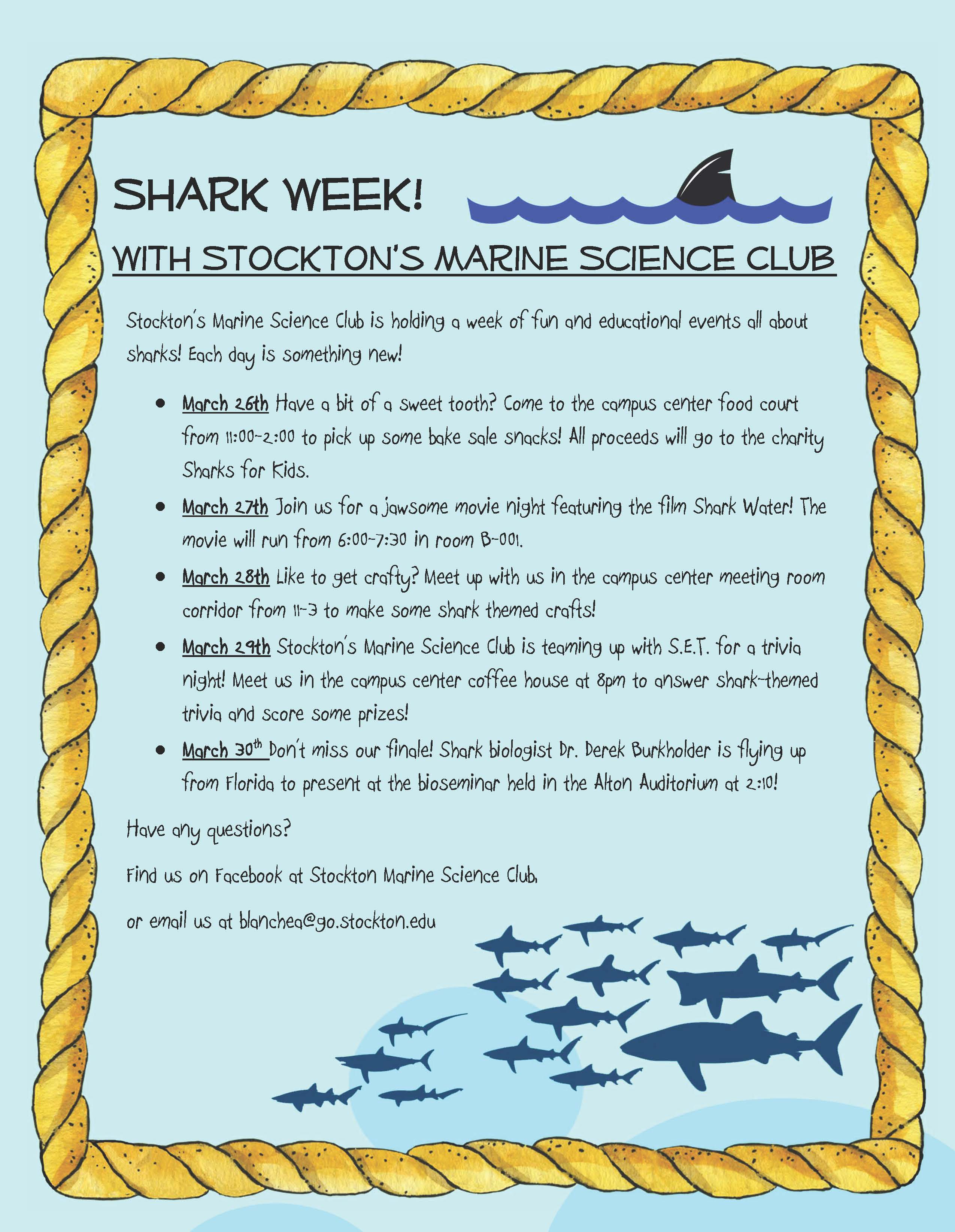 Dive right into the deep blue sea with Stockton's Marine Science Club. Headed by Alex Blanchet, the club invites all members of the Stockton community to join them in their efforts to learn more about and preserve marine animals.
"Our main goal is to educate others about marine life, while hosting fun events to help preserve the environment for all marine life," Blanchet said.
The Marine Science club regularly hosts events throughout each semester. The group participates in beach clean-ups, hosts fundraisers for shark research and plans movie and trivia nights.
From March 26-30, the club will host "Shark Week with Stockton's Marine Science Club."
"Throughout the week, we will host shark-themed events for the entire campus community to learn about sharks and interact with our group to learn how they can make a difference," Blanchet said.
Visit the Stockton Marine Science Club on Facebook for more information.
The club meets every other Tuesday at 5 p.m. in D009. All are welcome to attend.
For more information on the Marine Science Club or Stockton's 150+ clubs and organizations, visit stockton.edu/ospreyhub.
_Reported by Marielena Dottoli