CARE Program Welcomes New Mentors, Students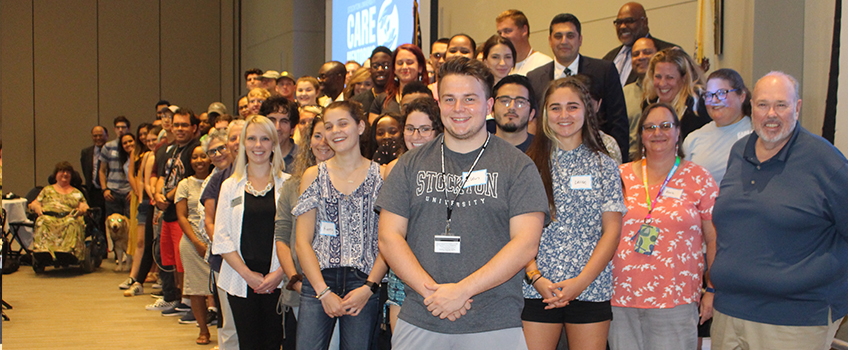 Galloway, N.J. _ Stockton's CARE program welcomed 140 mentors and 220 mentees at its fall Welcome Dinner in the Campus Center event room.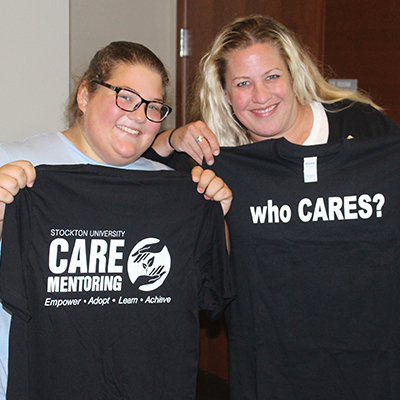 The program is growing. Last year the program had 120 mentors assisting 179 students.
"We always need more mentors," said program assistant Megan Taylor.
The Coordinated Actions to Retain and Educate or CARE program assists students in being successful at college. The trained mentors work with students to help them get organized, manage their time and academic program, and develop career goals.
Program Director Tomas Itaas presented certificates to outstanding mentors and program participants.
Outstanding mentors honored were: Gary Rosenberger, Sean McBride and Brittany Beals, who attended the event, and Matthew Kancy and Justine Centner.
Michaela Giaquinto was recognized as an outstanding program participant.
Representatives from different departments gave updates on the services they offer including the Tutoring Center, Wellness Center, Academic Advising, and the Career Center.
Vice President for Student Affairs Christopher Catching and Assistant Vice President /Dean of Students, Inclusion and Wellness Stephen Davis welcomed students to the fall semester and encouraged them to take advantage of all of the services available to help them succeed.
View a gallery of photos on flickr.
# # #
Contact:
Diane D'Amico
Director of News and Media Relations
Galloway, N.J. 08205
Diane.D'Amico@stockton.edu
609-652-4593
609-412-8069
stockton.edu/media