Ambassador Hughes Remembers Former President Bush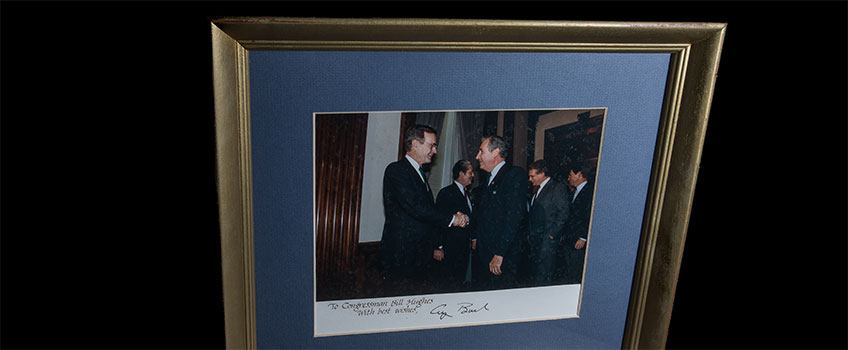 As the nation mourns the loss of former President George H.W. Bush, the William J. Hughes Center for Public Policy at Stockton University asked Ambassador Hughes to reflect on his experiences serving in the U.S. House of Representatives during the 41st president's term in office.
"I have so many fond memories of my service with the first President Bush," Hughes said.
"He was above all a lovely human being, which was evident throughout his many careers in public life. When he served in the House, he loved our gym, and it was not unusual for him during his presidency to show up and greet his former colleagues at least once a year," Hughes recalled.
Photographs of Hughes and Bush as well as correspondence are among more than 200 pieces of memorabilia displayed in the Hughes Center. Below are Hughes' reflections paired with corresponding images and letters.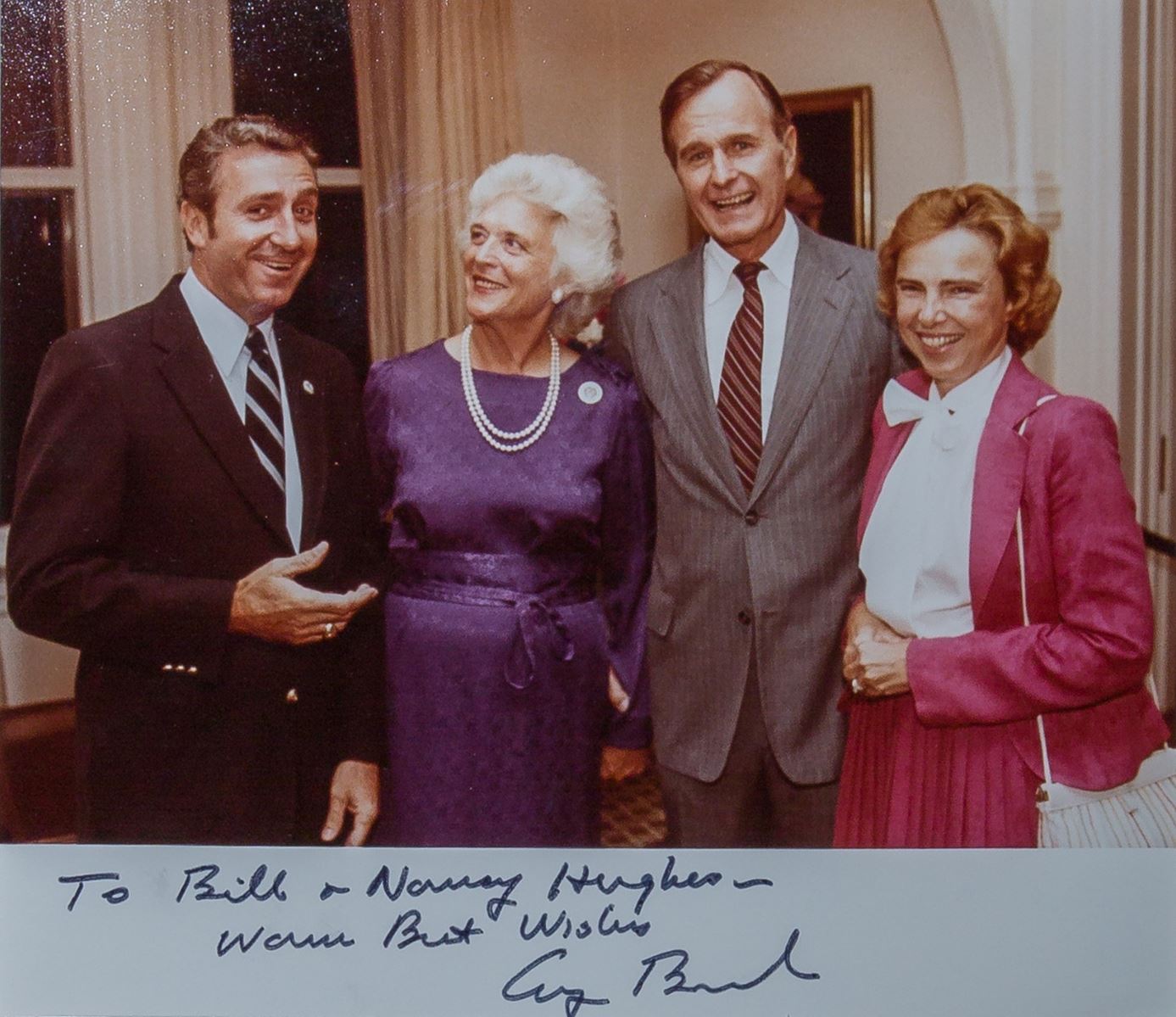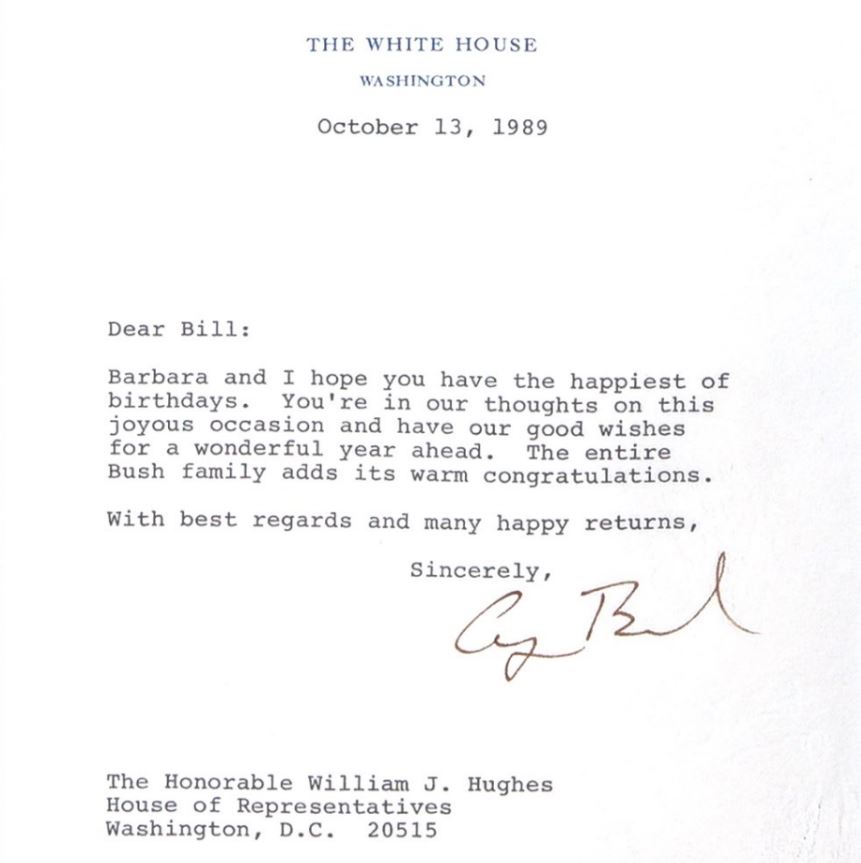 The above image of William Hughes with his late wife, Nancy, far left and right, with George and Barbara Bush, was sent to William Hughes on Oct. 13, 1989 along with birthday wishes from the president.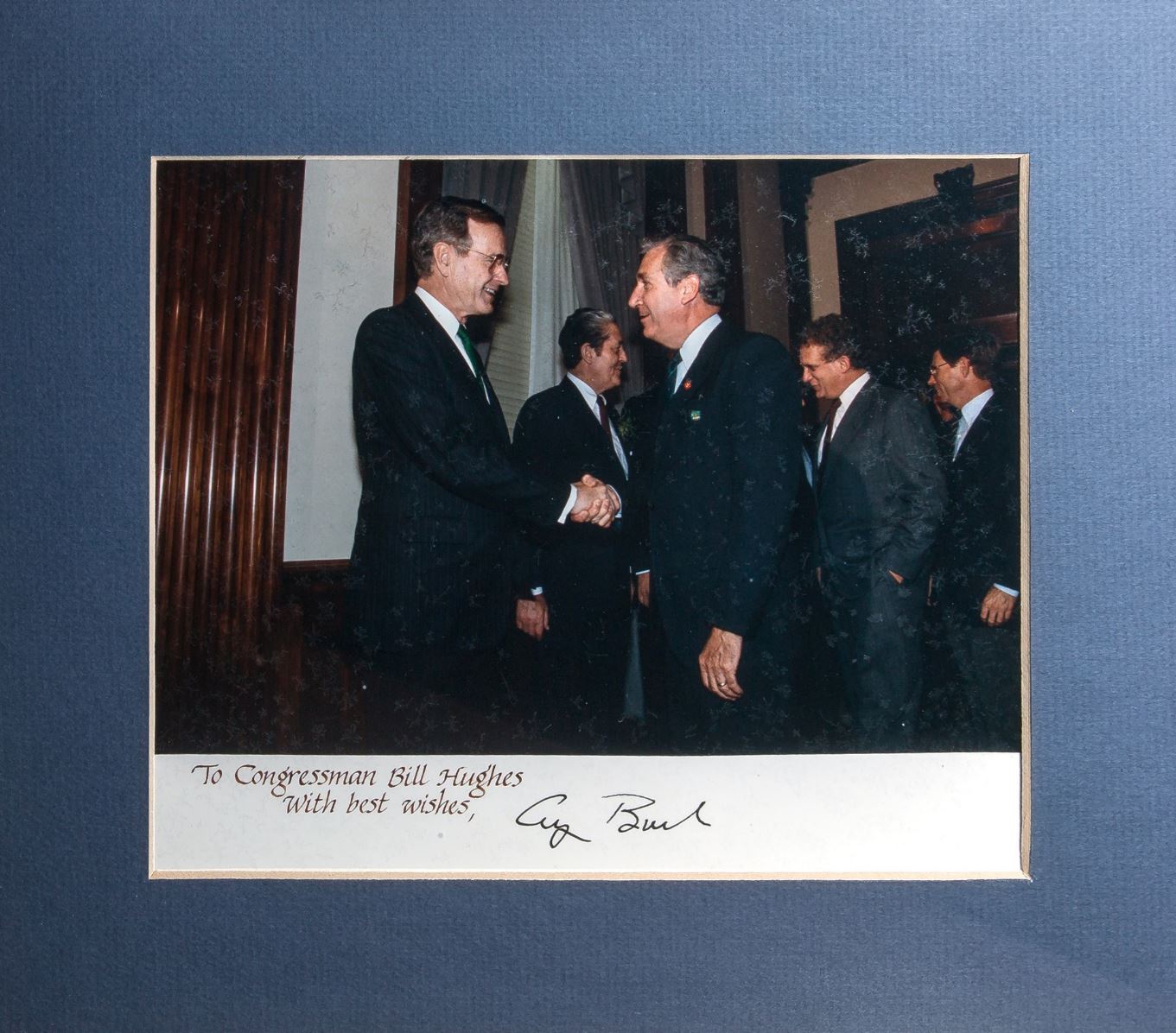 Congressman Hughes and President Bush shake hands in this personally signed image from President Bush.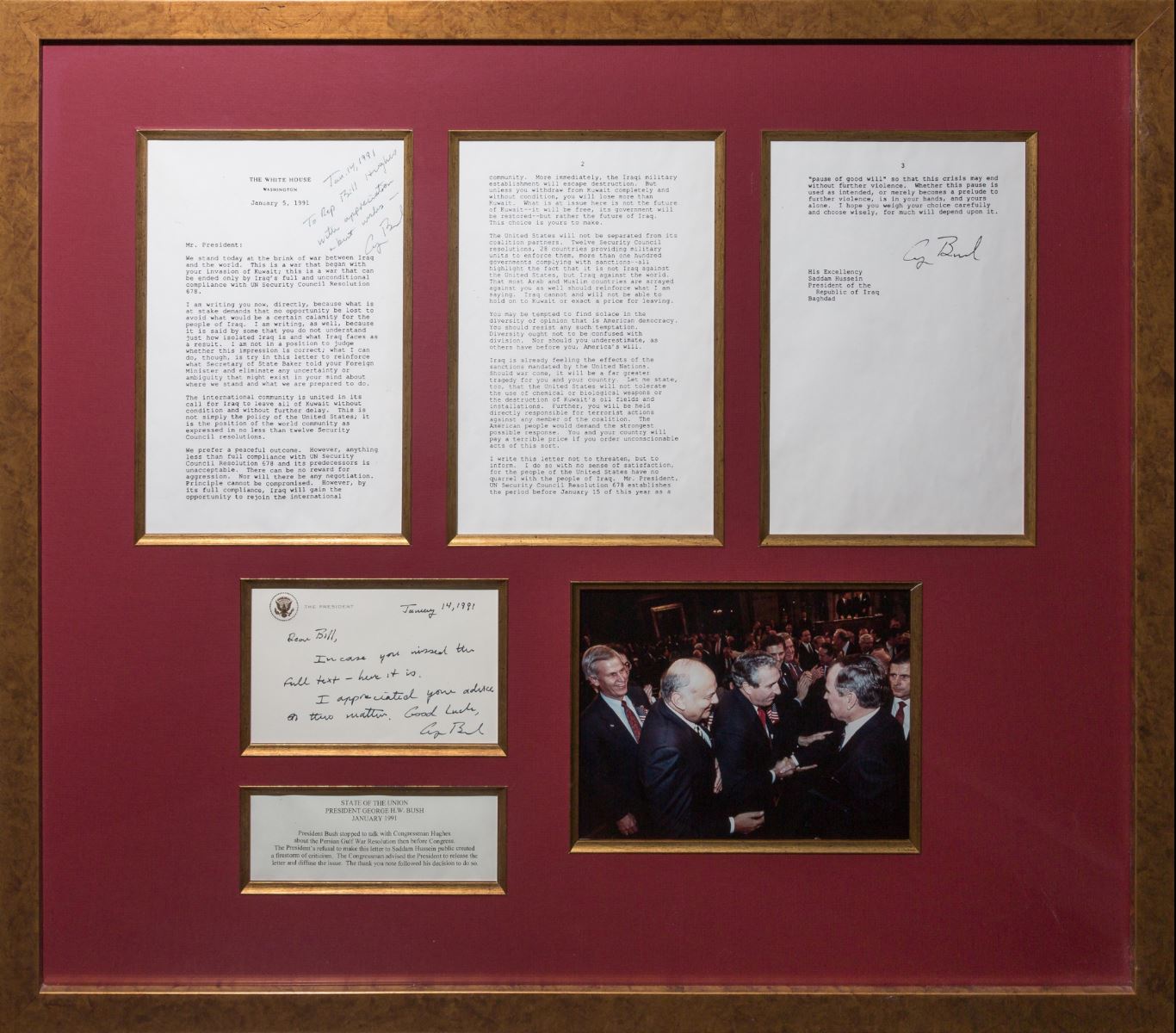 Ambassador Hughes writes, "Among my memorabilia at the Hughes Center for Public Policy is a display of correspondence with the President right before the Persian Gulf War. When he appeared for the State of the Union address that year, I was seated on the aisle near the rear of the Chamber. After his address, he stopped to ask me to help him free up from Committee a Resolution of support for our invasion. It was very controversial at first, and I generally supported his foreign policy initiatives.
"Part of the problem was he refused to release correspondence he had had with Saddam Hussein. Enough time had passed, but he would not make it public. I said, 'Mr. President releasing the letter would help a lot.' He thanked me for the suggestion. The next day I received a copy of the correspondence along with his personal note of handwritten thanks across the top."

The letter from Bush to Saddam Hussein is displayed prominently in the Hughes Center. In closing, Hughes added that George Bush "was one of our true Patriots!"