Stockton Seaview Named in OpenTable's Top 100 Best Brunch Restaurants in America for 2017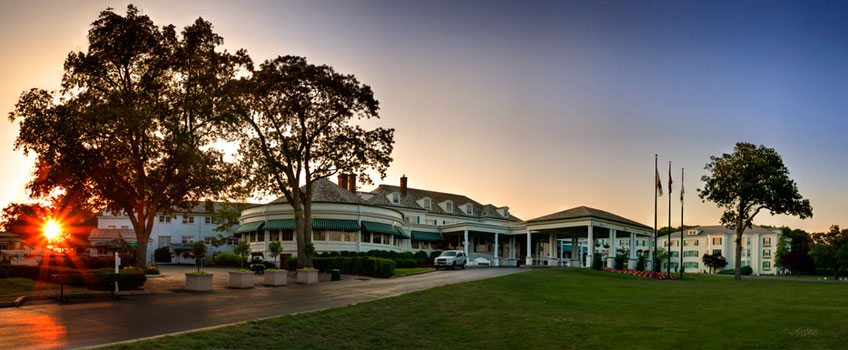 Contact: Maryjane Briant
News and Media Relations Director
Galloway, N.J. 08205
Maryjane.Briant@stockton.edu
(609) 652-4593
stockton.edu/media
Galloway, N.J. - The Stockton Seaview Hotel and Golf Club's main dining room has been named as by OpenTable one of the Top Best Brunch Restaurants in America for 2017.
Each year, OpenTable, the world's leading provider of online restaurant reservations, conducts an analysis of over 10 million reviews by verified diners of more than 24,000 restaurants in the country and selects the Top 100 Best in various categories. Stockton Seaview's main dining room is the only New Jersey restaurant included in the list, making it the #1 brunch destination in the Garden State, according to diners.
"To be named by OpenTable's discerning diners as one of America's best brunches (and the #1 in New Jersey) is a tremendous honor," said Bob Nelson, general manager of the Stockton Seaview, located minutes from Atlantic City, N.J. at 401 S. New York Road in Galloway, N.J.
The larger Sunday brunch is from 11:30 a.m. - 2 p.m.; a breakfast brunch also is available Monday-Saturday from 6:30 -11 a.m.
Stockton University purchased the historic Seaview Resort in 2010. The hotel is operated by Dolce Hotels and Resorts, part of the Wyndham Hotel Group. The facility now operates as the Stockton Seaview Hotel and Golf Club, providing various amenities to guests such as wedding, meeting and event space, two pools, a fitness center, and three dining locations as well as opportunities for Stockton University students to live there and gain experience in the hospitality and tourism management industry.
Seaview is also home to the ShopRite LPGA Classic, held each year in late May-early June. Troon Golf operates the facility's two world-class courses.
"Since Seaview's beginnings back in 1914, this grand hotel has been winning awards and impressing customers. This latest accolade of being named "Best in Brunch" confirms our much deserved culinary pedigree and all the credit goes to Executive Chef Rudolfo Correa and his remarkable team," said Nelson.
The dining room, which is open seven days a week, offers American and Continental Cuisine. Sunday brunch is complete with a carving station, made-to-order omelettes, a complete dessert station and specialties ranging from banana and toasted pecan pancakes and the New Yorker breakfast sandwich to traditional eggs benedict and the signature Cape May French toast.
As Stockton's Seaview Hotel and Golf Club is now in its 2nd century of operation, Nelson and the rest of the staff work to maintain the status and prestige of the facility, which he calls "a New Jersey landmark."
For the complete list of the 2017 Top 100 Best Brunch Restaurants in America, visit opentable.com/m/best-brunch-restaurants-in-america-2017/
For more information about the Stockton Seaview Hotel and Golf Club, visit stocktonseaview.com