Johanna R. Johnson Named Chair of Foundation Board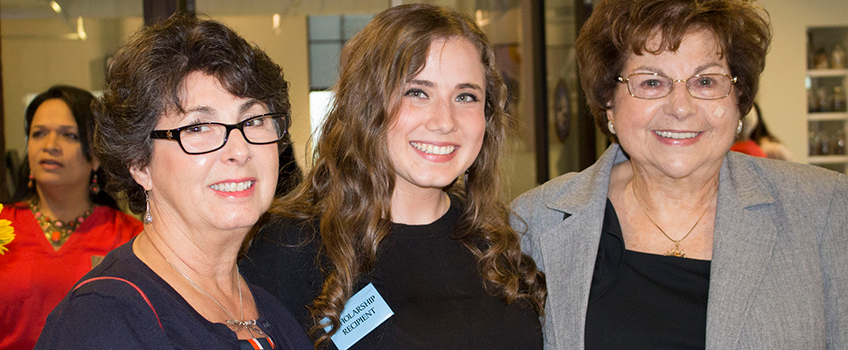 Galloway, N.J. – Johanna R. Johnson of Hammonton was named chair of the Stockton University Foundation Board of Directors at the Sept. 28 meeting at Stockton Seaview Hotel & Golf Club.
Other officers are Donna H. Buzby of Linwood, first vice chair, Michael L. Albrecht, '99, of Englewood Cliffs, second vice chair Clair B. Kuhar, '81, of Egg Harbor City, treasurer, and Michael C. Epps of Galloway, secretary.
The board also welcomed Louis T. Barberio III of Linwood, managing partner of Barberio and Rich Financial Services as a new member on the Foundation board.
Johnson has been a member of the Foundation board since 2010. A retired educator and director of curriculum and development at the Atlantic County Institute of Technology, Johnson said she welcomed the invitation to join the board because was familiar with Stockton through her job and was impressed with the quality of its programs and its outreach to area high schools.
She said her goal when she joined was to help students afford a college education.
"I don't want to see students graduate with major debt," she said. "We can help alleviate that and give them a good start when they graduate."
She said she has three areas of focus for her two-year term as the board chair: to make sure every board member contributes to the foundation; to help Stockton develop its Women's Leadership Initiative; and to develop a more comprehensive orientation for new board members.
The Stockton University Foundation raises, stewards, and distributes funds in support of Stockton University students and programs. The Foundation manages assets of nearly $36 million and annually distributes approximately $2 million in scholarships and program support.
Contact:
Diane D'Amico
Director of News and Media Relations
Galloway, N.J. 08205
Diane.D'Amico@stockton.ed
(609) 652-4593
www.stockton.edu/media