Dylan Fest AC Coming to Dante Hall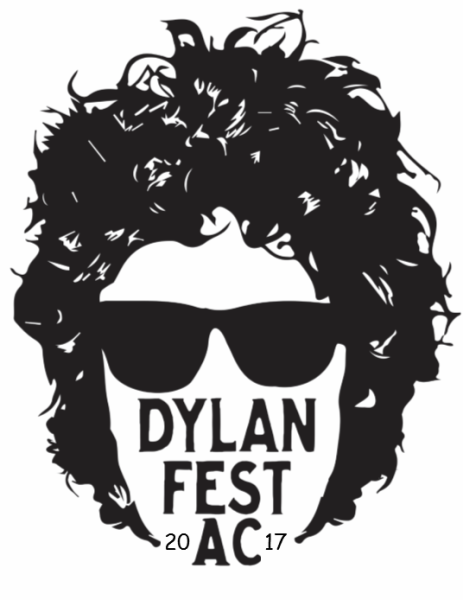 Atlantic City, N.J. – Bob Dylan's deep ties to the Jersey Shore and his musical journey with The Band will be celebrated at Dylan Fest AC 2017 on Aug. 12 at Dante Hall Theater, 14 N. Mississippi Ave.
The event, which sold out the last two years, begins with a pre-show wine tasting and Dylan-themed art show from 5-7 p.m. at the Noyes Arts Garage of Stockton University at Fairmount and Mississippi avenues.
Live music begins at nearby Dante Hall at 7:00 p.m. with The 5 Believers performing Dylan's "Infidels." They will be joined by very special guest Gary Solomon of "The THE BAND Band" to perform songs Dylan and the Band played together.
The show also will include an acoustic set by Just Like the Women, a group form especially for the concert featuring some of the most outstanding women vocalists in the South Jersey region. The supergroup features popular performers C. Lynne Smith, Marnie Bevan-Lengle, and jazz vocalist Bernadette Matthews, along with Marlene Babbert (bass) and Jeff Schwachter (guitar).
Local duo Watson & Shocket will perform an opening set. The live music program, emceed by WZXL's Steve Raymond, will include three sets of Bob Dylan music. Dylan Fest AC began in 2015 to pay tribute to the 50th anniversary of Bob Dylan's first hooking up with Levon & the Hawks (later to become The Band) in August 1965, in Somers Point, N.J., along with the enduring musical relationship between Dylan and members of The Band, which continues today.
The event is the brainchild of Jeff Schwachter, a musician and artist who performs in The 5 Believers and with Dead Reckoning in "Dylan & The Dead Experience."
The lobby of Dante Hall will be transformed into a Dylan Museum, with original artwork (some for sale) by regional artists including Mike Bell, Victor Perez, and others. Vintage posters, photos and other Bob Dylan and The Band-related memorabilia will also be featured.
Light fare and beverages will be available.
Formica Bros. Bakery is the presenting sponsor of Dylan Fest 2017, with additional sponsorships and support from WZXL 100.7 FM, ArtC, Ducktown Tavern, GrassRoots Music Shop, Mainstay Made, the Noyes Arts Garage of Stockton University and Dante Hall. Listen for ticket giveaways on WZXL 100.7 FM, South Jersey's Classic Rock station.
Tickets are $20 pre-sale and $25 at the door, and can be purchased by visiting stockton.edu/dante or calling the Box Office at 609-626-3890. For more information, video and photos, visit: dylanfest-ac.com. Parking is conveniently located at the WAVE Parking Garage, adjacent to the Noyes Arts Garage, 2200 Fairmount Avenue, Atlantic City, NJ
# # #