Atlantic Audubon Society Awards Scholarships to Stockton Students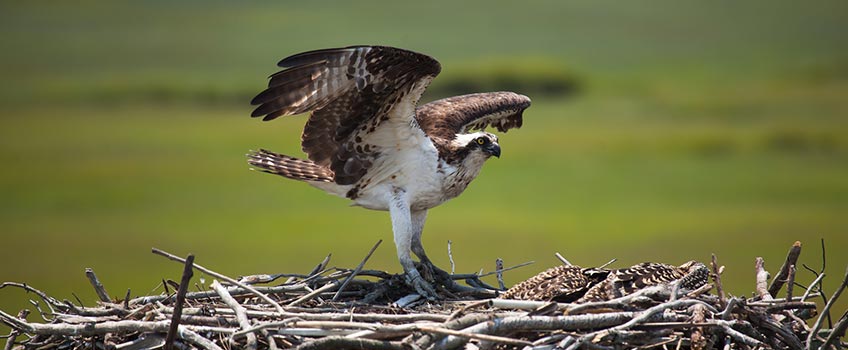 For Immediate Release
Contact: Susan Allen
News and Media Relations
Galloway, N.J. 08205
Susan.Allen@stockton.edu
(609) 652-4790
www.stockton.edu/media
Galloway, N.J. - The Atlantic Audubon Society awarded scholarships to three Stockton Environmental Studies students and two Atlantic County high school students who plan to attend Stockton in the fall. The Atlantic Audubon Society (AAS), an official chapter of the National Audubon Society, is a non-profit organization that promotes the appreciation, preservation and sustainability of the natural environment for wildlife.
Kathryn McLaughlin, of Egg Harbor Township High School, and Moira Sweeder, of Mainland Regional High School, received the Patricia and Carol Bristow Memorial Scholarship in memory of AAS founding member and local environmental activist Pat Bristow and her daughter Carol.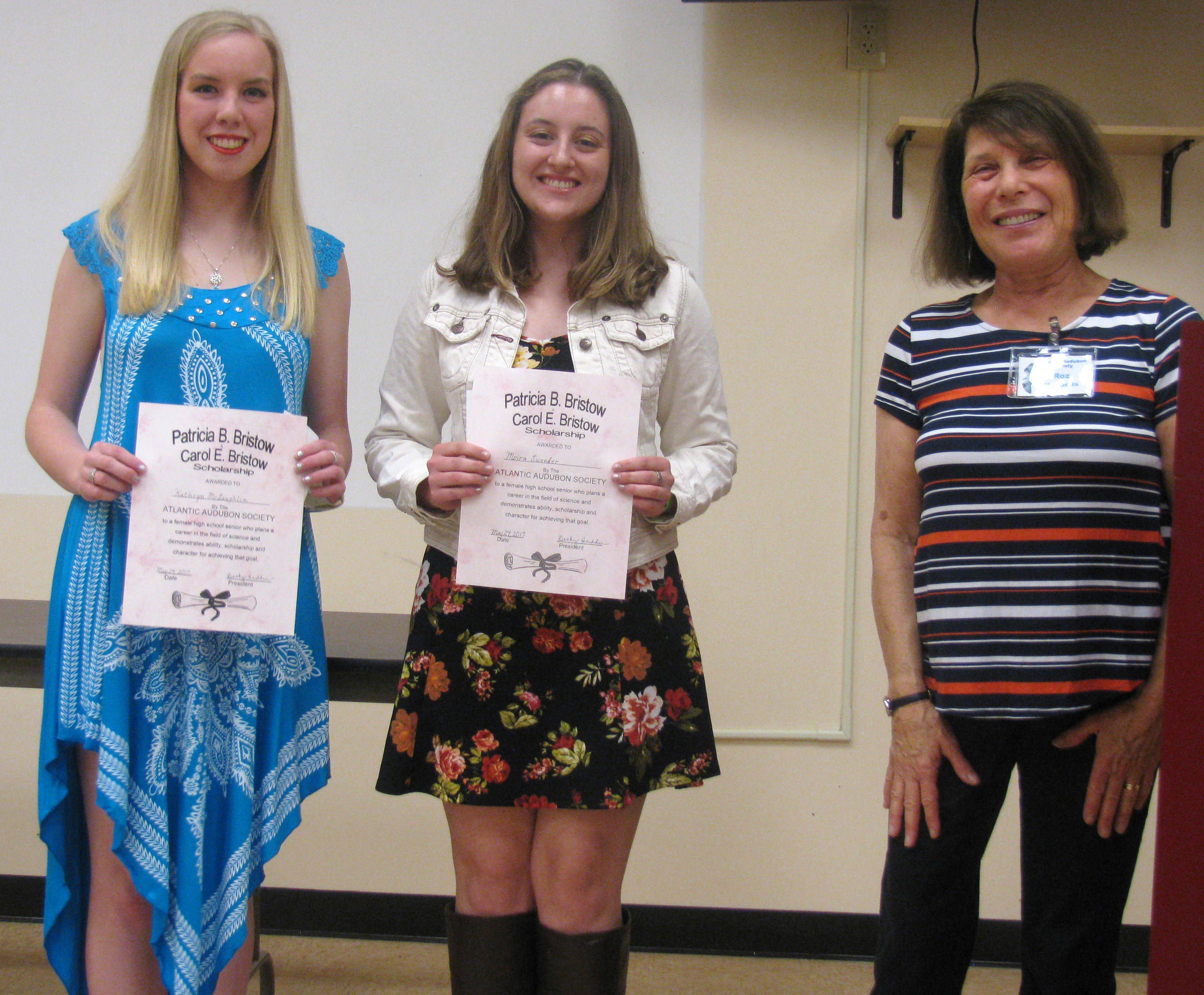 McLaughlin's passion is science, and she wants to pursue a career in the medical field with a focus on neurology. Sweeder worked with a research group in Costa Rica to collect data necessary for establishing a protected marine area to counteract the damage to local marine life from the development of a large marina. This experience influenced her decision to study sustainability and environmental science.
Stockton Environmental Science graduate Alexander Melchiore was awarded the James F. Akers Memorial Conservation Scholarship, an award that honors founding AAS member James Akers's long commitment to ecology and contributions to conservation. Melchiore served as an intern at the Philadelphia Zoo in the Conservation Education Department, served as the Stockton Water Watch president and organized two environmental forums. His future plans include fieldwork in ecology and conservation projects in New Jersey.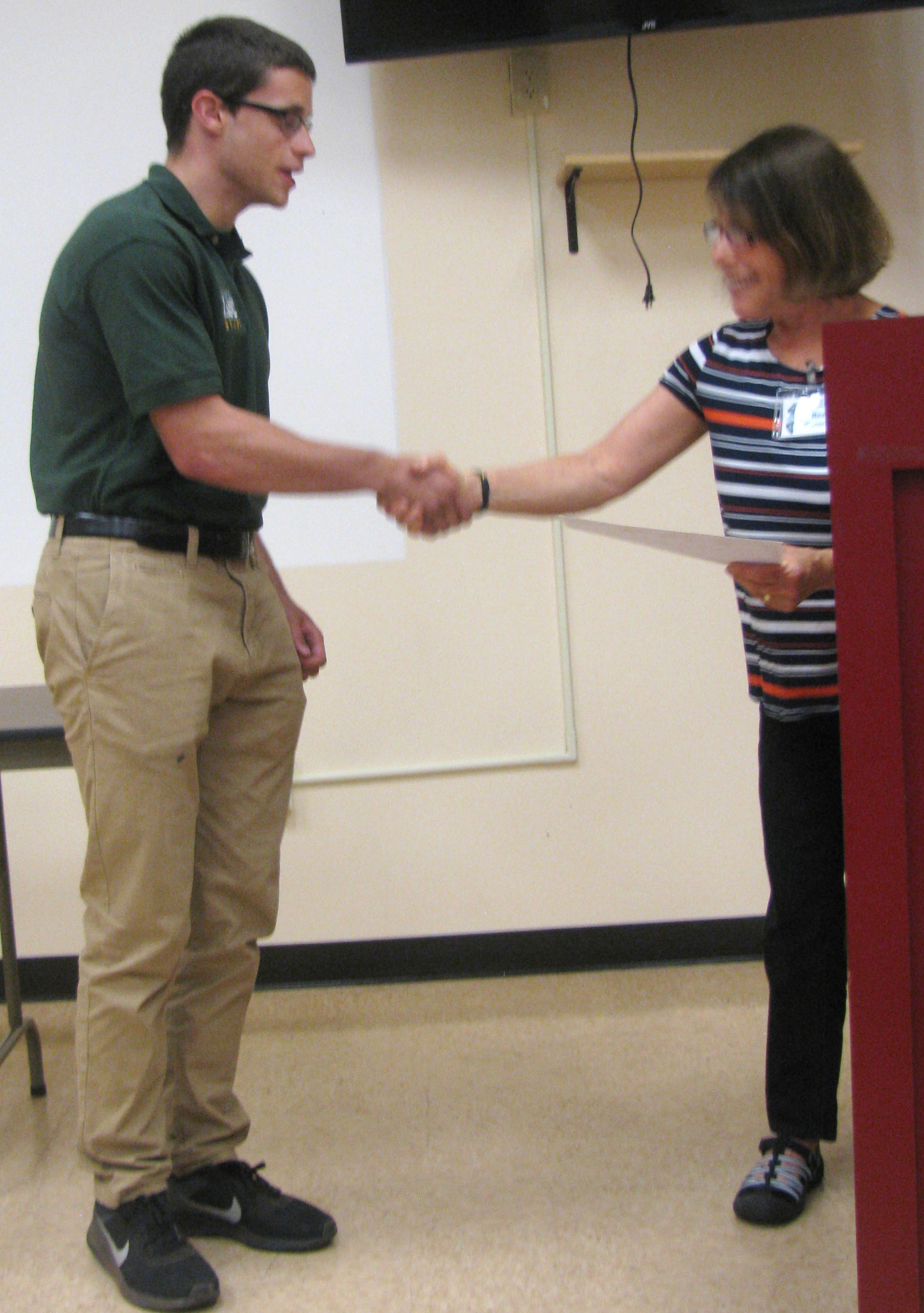 Alexandra Van Ness and Anthony Zelinsky, both senior Environmental Science majors at Stockton, received the James S. Jones Memorial Scholarship for their work in conservation and habitat restoration.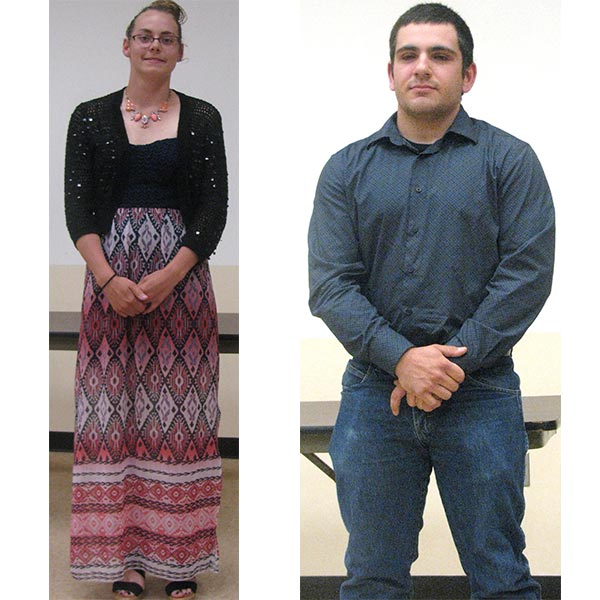 Van Ness conducted a research project at Bass River State Forest creating a sustainable native plant garden for butterflies and provided the education and design for increasing pollinators at Bridgeton City's park to enhance the environment for wildlife. This summer, she will be working with Rutgers University to help farmers with pest management techniques to increase yield while decreasing costs and environmental concerns. Zelinsky has conducted a number of forestry research projects, utilized remote sensing and spatial analysis to secure habitat for colobus monkeys in Kenya and Angola, and shared his knowledge and passion with students as a teaching assistant for an ecological principles lab course. He plans to continue his education with a Ph.D in Evolution and Ecology at Rutgers.
For more information about the Atlantic Audubon Society, which meets the fourth Wednesday of the month at the Galloway Library, visit http://www.atlanticaudubonsociety.com.