16th Annual Fannie Lou Hamer Human and Civil Rights Symposium

2:30 p.m. Oct. 8 in the Stockton University Performing Arts Center
---
W. Paul Coates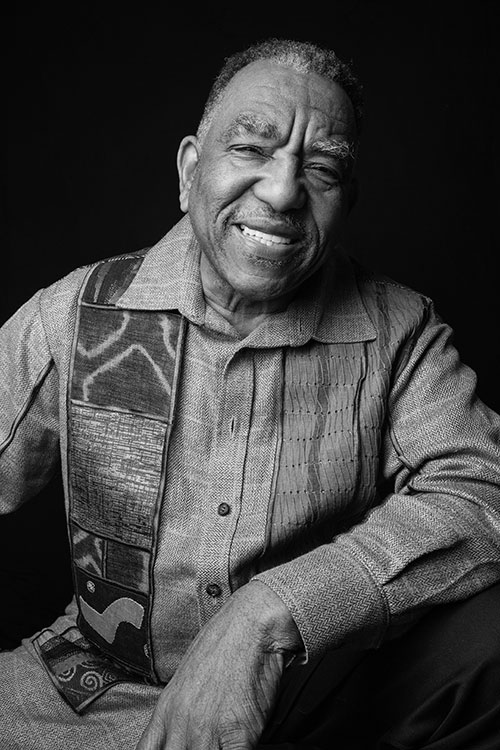 W. Paul Coates is the founder and director of Black Classic Press, which specializes in republishing obscure and significant works by and about people of African descent. A leader in the field of independent publishers, Coates founded BCP Digital Printing in 1995 to produce books and documents using digital print technology.
Coates formerly served as an African American Studies reference and acquisition librarian at Howard University's Moorland-Springarn Research Center. He is a graduate of Atlanta University (M.S.L.S.), and Sojourner-Douglass College. A former member and Maryland state coordinator of the Black Panther Party, he was instrumental in the establishment of the Black Panther Party Archives at Howard University. Coates has served on the boards of The National Book Foundation, the Publishers Marketing Association, Baltimore Reads, and the Reginald F. Lewis Museum, Baltimore. He is co-editor of Black Bibliophiles and Collectors: Preservers of Black History. He formerly owned and operated The Black Book, a Baltimore-based bookstore. His experience with the purchase, sale and collection, and publishing of books by and about Black people is a love affair that has continued for more than five decades.
* Tickets are not required. The event is free, but space is limited.
---
About Fannie Lou Hamer
Fannie Lou Hamer was among the most significant participants in the struggle launched in the latter half of the twentieth century to achieve freedom and social justice for African Americans.
Mrs. Hamer's historic presence in Atlantic City at the 1964 Democratic National Convention brought national prominence with her electrifying testimony before the convention's credentials committee. She sought to prevent the seating of the all-white Mississippi delegation. While this effort failed, the Democratic Party agreed that in the future no delegation would be seated from a state where anyone was illegally denied the vote. Roughly a year later, the 1965 Voting Rights Act was passed.
Learn more
Sponsors
Africana Studies Program, Unified Black Students Society, Office of the Provost, The Council of Black Faculty and Staff, Office of the President, Office of Institutional Diversity and Equity and the Office of Student Development.
Past Speakers