Electric Vehicle Charge Stations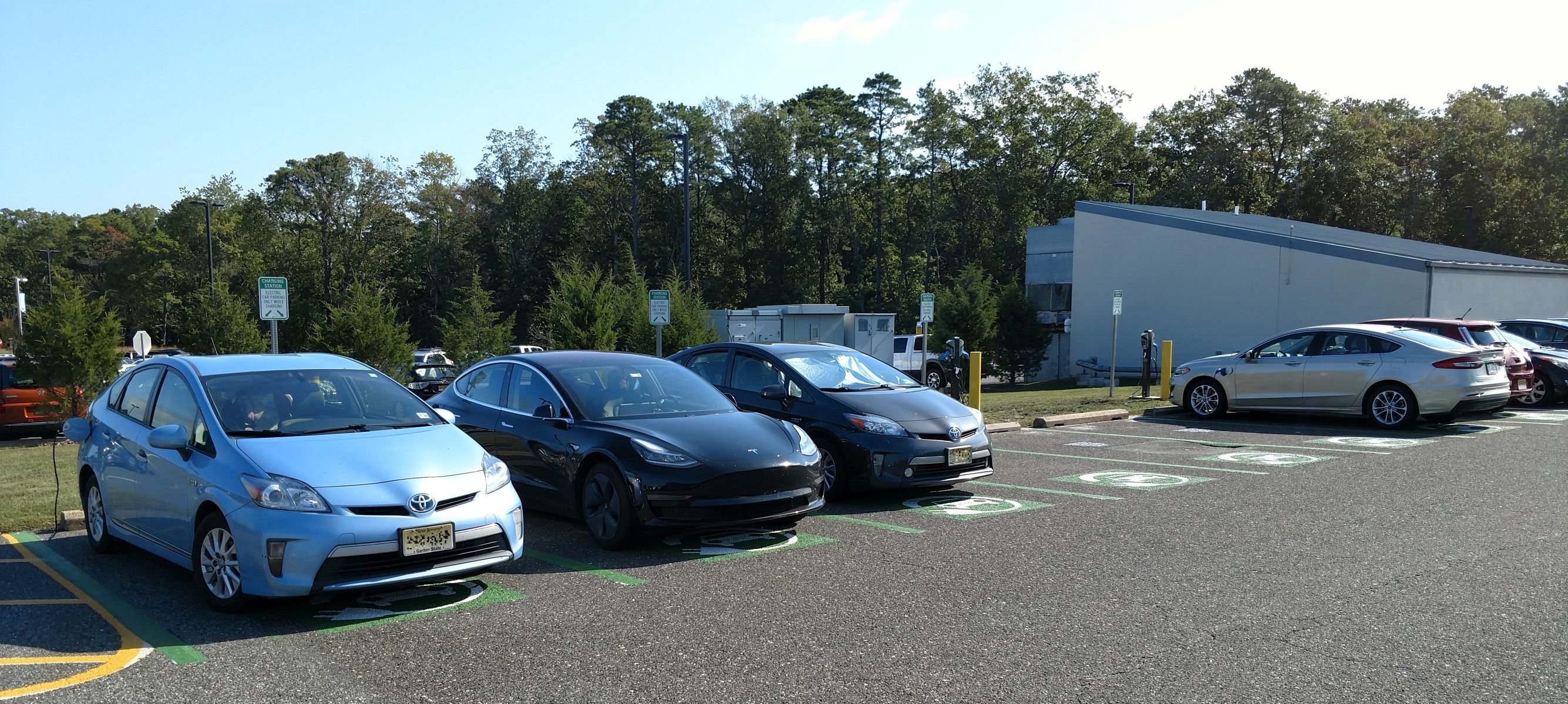 In an effort save energy and reduce our carbon footprint, Stockton University installed eight Electric Vehicle Charge Stations in Parking Lot 1 through a grant from the 2020 Sustainability Initiative.
The EV charge stations are open to commuting students, faculty, staff and visitors. Residential students may use the charge stations during the hours that they are permitted to park in Lot 1.
The charge stations are set to open access. Plug in and go. No cellphone application is necessary for charge station use.
Vehicle owner assumes responsibility for charge station use.
All vehicles, including visitors and guests, must register through: https://stockton.edu/parking
Electric Vehicle Charge Station spaces are clearly identified by green striping, pavement markings and signage to indicate use for Electric Vehicle Parking Only. Parking Compliance Officers will monitor the spaces and issue citations to ensure they are available for use by EV drivers.