SCOSA Earth Day Celebration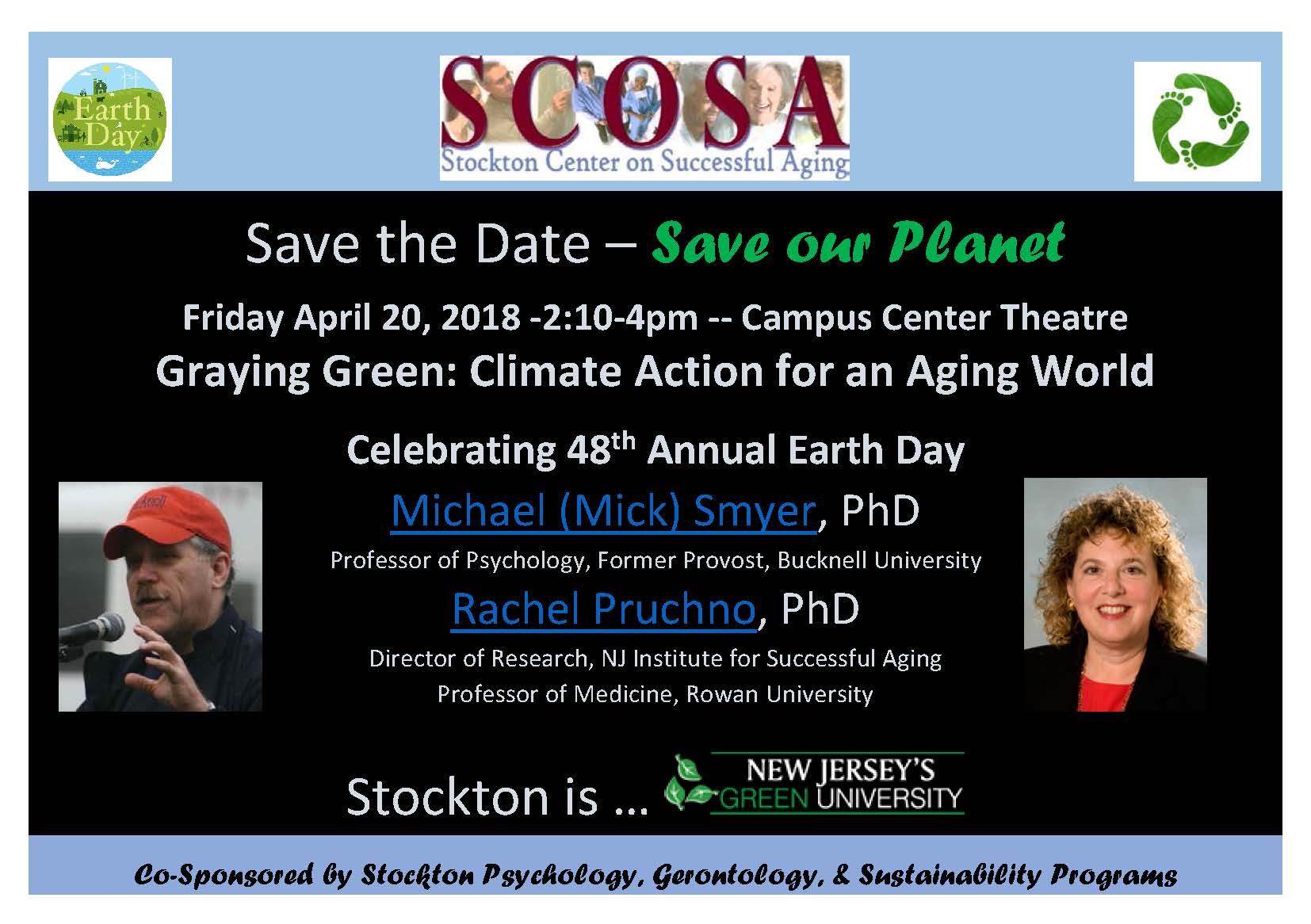 Galloway, NJ– The Stockton Center on Successful Aging (SCOSA) will host "Celebrating Earth Day: Graying Green – Climate Action for an Aging World" at 2:10 p.m., Friday, April 20.
The public is invited to celebrate Earth Day with a free, thought-provoking presentation by experts on climate chance and aging, Mick Smyer of Bucknell University and Rachel Pruchno of the N.J. Institute for Successful Aging at Rowan University. The event will take place in the Campus Center Theater.
"SCOSA has sponsored several events over the years related to environmental activism and sustainability," said David Burdick director of SCOSA. "Individual and population aging and climate change are two pressing issues of our modern world."
Burdick believes that it is important to educate older adults on issues including climate change because of the impact they can have on climate change action.
"In their youth, many older adults led the charge for the environmental movement of the 1960s and '70s," said Burdick. "Many can now be on the forefront as advocates for sustainability and climate change action."
No pre-registration is required to attend the event. For more information or to learn more about SCOSA, please visit stockton.edu/scosa.
# # #
Contact:
Diane D'Amico
Director of News and Media Relations
Galloway, N.J. 08205
Diane.D'Amico@stockton.edu
609-652-4593
stockton.edu/media