The Science of Ice Cream
NOTE: THIS COURSE HAS BEEN CANCELLED.
The Science of Ice Cream
Wednesdays, 12 noon – 1 p.m. ǀ July 7, 14, 21 and 28 via Zoom and in-person at Atlantic City campus
Tuition: $45 for all 4 sessions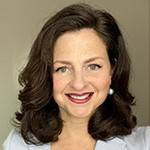 Instructors: Joseph Trout, associate professor of Physics, Rosemary Trout, assistant professor and program director, Culinary Arts & Food Science, Drexel University
Ice cream is loved in various forms all around the world. In this class, students will learn about the science behind the different styles of ice cream, ingredients, flavors, and techniques. The interdisciplinary field of food science synthesizes knowledge from chemistry, physics, physiology, microbiology and biochemistry. We will also discuss the history about and around this fabulous summer treat!
Register at stockton.edu/aging