'Explore the Ocean'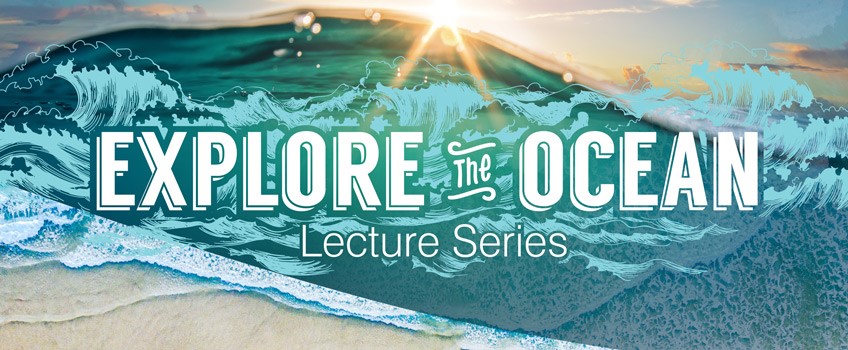 Galloway, N.J. – Get your feet wet with the Stockton University Office of Continuing Studies' new "Explore the Ocean" lecture series from 6-7:30 p.m. every Tuesday from August 6-27 at Stockton Atlantic City, 3711 Atlantic Ave.
The series will cover topics like current exploration research, underwater robotics, and the marine life of the Atlantic Ocean and Atlantic City's surrounding waterways. Experts from Stockton's Marine Science program and Coastal Research Center will be providing "life-long learning" lectures and discussion sessions directly from their research and areas of specialization.
The series' schedule is:
August 6: "Coastal Bay Oysters: Recycling for Restoration" with Stockton's Marine Field Station Manager Steve Evert and Assistant Professor of Marine Science Christine Thompson. Evert and Thompson will show their oyster restoration efforts in Barnegat Bay and how they have been conducted through community shell recycling.
August 13: "Migratory Fishes and the N.J. Coast" with Associate Professor of Marine Science Mark Sullivan. Sullivan will discuss a few common migratory species in this area and how they relate to fishery sustainability.
August 20: "Exploring the Deep Sea Using Underwater Technology" with Professor of Biology Tara Luke. Luke will detail the most recent discoveries from the NOAA Ship Okeanos Explorer and will explore how remotely operated vehicles (ROVs) and other underwater technology is used in the field of deep sea exploration.
August 27: "Deep Ocean Shipwrecks: Exploring Where No One Has Gone Before" with Marine Archeologist and Adjunct Professor of Marine Science Steve Nagiewicz. Nagiewicz review the archaeological study of shipwrecks from several explorations
of the Exploration Vessel Nautilus around the world, and will discuss how the use of remote technology is used to study and document shipwrecks at deep depths.
COST AND REGISTRATION: The cost of this lecture series is $20 per session or $55 for all four. Register online at stockton.edu/continuing-studies or by calling 609 652-4227.
# # #
Contact:
Diane D'Amico
Director of News and Media Relations
Stockton University
Galloway, N.J. 08205
Diane.DAmico@stockton.edu
609-652-4593
609-412-8069
stockton.edu/media