TEDU Baccalaureate Program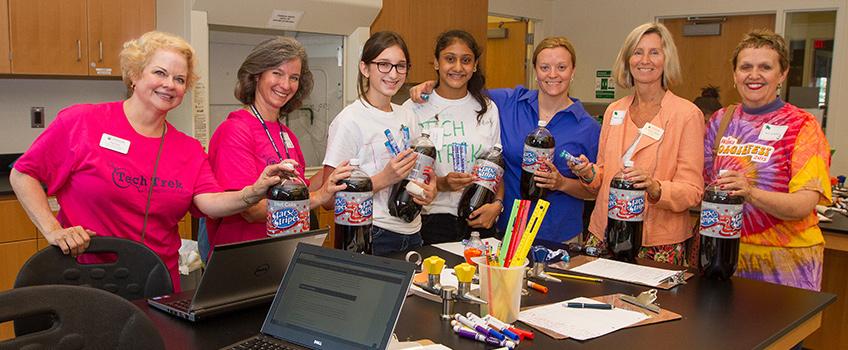 The Teacher Education Program is aligned with New Jersey's Professional Standards for Teachers. Stockton's teacher certification curricula have been approved by the New Jersey Department of Education and are recognized by the National Association of State Directors of Teacher Education and Certification.
The program is a fieldwork-intensive program requiring candidates to spend 160 hours in public schools prior to the student-teaching semester. Field experiences/clinical practice (including Student Teaching) are coordinated and organized by the School of Education. Students complete certification requirements either in conjunction with or following the completion of a first bachelor's degree in the liberal arts or other major.
Our Teacher Education (TEDU) Program prepares novice teachers to be competent in both subject matter pedagogical skills, as well as to be caring practitioners in diverse and technologically rich environments.
If you have already earned a bachelor's degree with 60 credits in liberal arts and sciences, you may major in education to earn a second / post-baccalaureate degree at Stockton. All teacher education candidates must meet or exceed current New Jersey code, requiring a 3.0 GPA. Students must complete the Praxis Core with passing scores of; Reading-156+, Writing-162+ and Math-150+. Students may substitute ETS (Praxis) Core Academic Skills scores with SAT scores of 560+ reading and 540+ math or an ACT score of 23+ on both the English and Math section.
Curriculum Worksheets
BA in Teacher Education- This option is for a student who already holds a BA/BS degree and wishes to earn teacher certification. This degree can also be combined with any other degree on campus that is not listed above. See School of Education for more information.

Applied Physics
Art
Biological Science
Chemistry
Early Childhood Education
Earth Science
Elementary
English
Mathematics
Physical Science
Social Studies
World Language (Spanish, French)
To explore the various curricular options at Stopckton use the linked sheet to navigate our academic advising software, DegreeWorks.