Stockton Tool Leads to New Connections, Discussions on Diversity
By Valerie HayesChief Officer for Diversity and Inclusion
We never know who is watching and waiting to connect with us because of the information we place and keep on our webpages, no matter where they live and work. That is exactly how Nira Geevargis found Stockton.
In October 2021, Geevargis, director of Externship Programs and associate clinical professor at University of California Hastings College of Law in San Francisco, contacted me. She reached out to thank Stockton University for creating training materials, specifically the Diversity Profile exercise, ten years earlier. At first, I thought the email was one of the many emails that I (and probably you) receive that we instantly delete. I quickly read the first sentence and said this is not "junk email."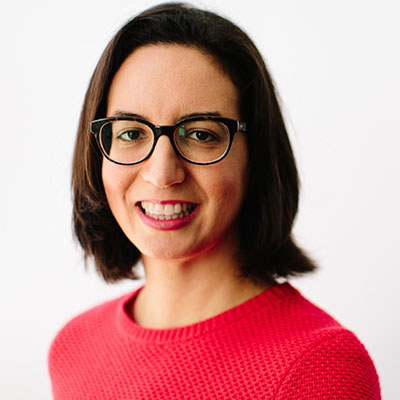 Geevargis wrote to say that one of her colleagues forwarded the material to her, and she was referring to Exercise #2 in a 2011 publication, A Booklet of Interactive Exercises to Explore Our Differences, developed by Stockton's University Committee for Diversity, Equity and Affirmative Action (now called the Committee on Campus Diversity and Inclusive Excellence, CCDIE). The booklet stemmed from a 2008-09 cultural audit. The exercise was a Diversity Profile that Geevargis viewed as a useful, evolving tool. She said she revised the Diversity Profile for use with students in her courses, and she continually receives feedback from her students and colleagues on the instrument. Geevargis wanted to return the revised Diversity Profile to us for use at Stockton.
After reading her email, I followed up with Geevargis and her excitement about the Diversity Profile was infectious. I invited Geevargis to share her experience using the Diversity Profile in her courses with the CCDIE in February.
Geevargis said she learned about the Diversity Profile from one of her colleagues who mentioned a chart he used and sent to her in 2019. After the murder of George Floyd in 2020, she reached out to her colleague again because she wanted to continue teaching antiracism in her courses and do a deeper exploration with her students.
The Diversity Profile is a matrix that can show if your intercultural experience are clustered or interactive, whether your perceptions about our multicultural exchanges are incorrect.
The chart is a living, breathing document that is meant to be self-reflective. This chart can also serve as an important piece of an antiracism journey and an anchor for antiracism education.
Geevargis believes that any exploration of antiracism must include self-exploration. She pondered how to have a deeper discussion in her courses and what that deeper discussion would look like. Using the Diversity Profile, a chart, drew out the discussion and engaged her students on making and having better experiences. She said her students are engaged and participate wholeheartedly in the ensuing discussions.
Geevargis explained the Diversity Profile presents an opportunity for her students to reflect on the diversity in their own lives. "The chart is a living, breathing document that is meant to be self-reflective. This chart can also serve as an important piece of an antiracism journey and an anchor for antiracism education."
In her courses, Geevargis connects the discussion generated by the Diversity Profile with career expectations and the inequities in salaries and salary negotiations in the real world.
Geevargis views the Diversity Profile as a collaborative exercise between colleagues and between students, as well as between teacher and student. Geevargis also connected with Joy Jones, assistant professor of Business Studies-Management at Stockton, on the revised Diversity Profile.
This fall, Jones plans to use the Diversity Profile to generate conversations with students in three of her courses—Business Communication, Management Skills Development and Women in Protest. Jones looks forward to having her students reflect on their Diversity Profile responses in small group discussions prompted with two questions. Geevargis hopes she and Jones will connect again to further discuss the Diversity Profile as they collaborate on how they and their students use the profile to reflect on diversity experiences.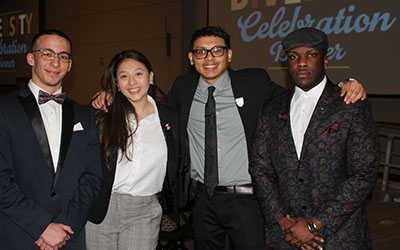 Geevargis regularly revises the Diversity Profile with feedback from her students and colleagues. She has added categories to the profile, such as Middle Eastern (Syrian) and first-generation college student, which directly impact her because she fits in both categories. Geevargis said every single time she uses the profile her students give her specific feedback on categories to include in it, such as socioeconomic status and system impacted, which is a person who is legally and economically affected in a negative way by the incarceration of a close relative.
Geevargis recalled when she was a student in law school these diversity conversations did not occur. If law students have never stopped to think about their engagement with other communities than their own, it is important to do so before entering the practice of law, she advised. In the legal profession, Geevargis said, her students will become attorneys representing other people, and they will be engaged in pro bono work in their communities.
Geevargis counsels law students, hires professors, provides training and support, and teaches two courses in: (1) Corporate Counsel Externship Program, for students interning in-house at for-profits and non-profit companies, such as the Oakland Athletics, Stitch Fix and Kaiser Permanente, and (2) Legal Externship Program, for students working in government and non-profit entities.
Geevargis, who has spent her life in California, first thought Stockton University must be located in Stockton, California. She said she loves to know there is another Stockton on the East Coast. After learning about Stockton University, she extends her best wishes to Stockton on its 50th anniversary. After meeting with the Committee on Campus Diversity and Inclusive Excellence and with Jones, Geevargis fondly refers to Stockton University as her "new Stockton family" and expressed her continued happiness to spend time with us.