Stockton Celebrates AAPI Heritage Month
Stockton kicked off its annual Asian American & Pacific Islander Heritage Celebration in April with a series of programs and resources designed to educate, advocate and unite the community in the face of rising anti-Asian hate and violence over the past year.
Student leaders involved in planning this year's events share their thoughts on current events and the upcoming activities.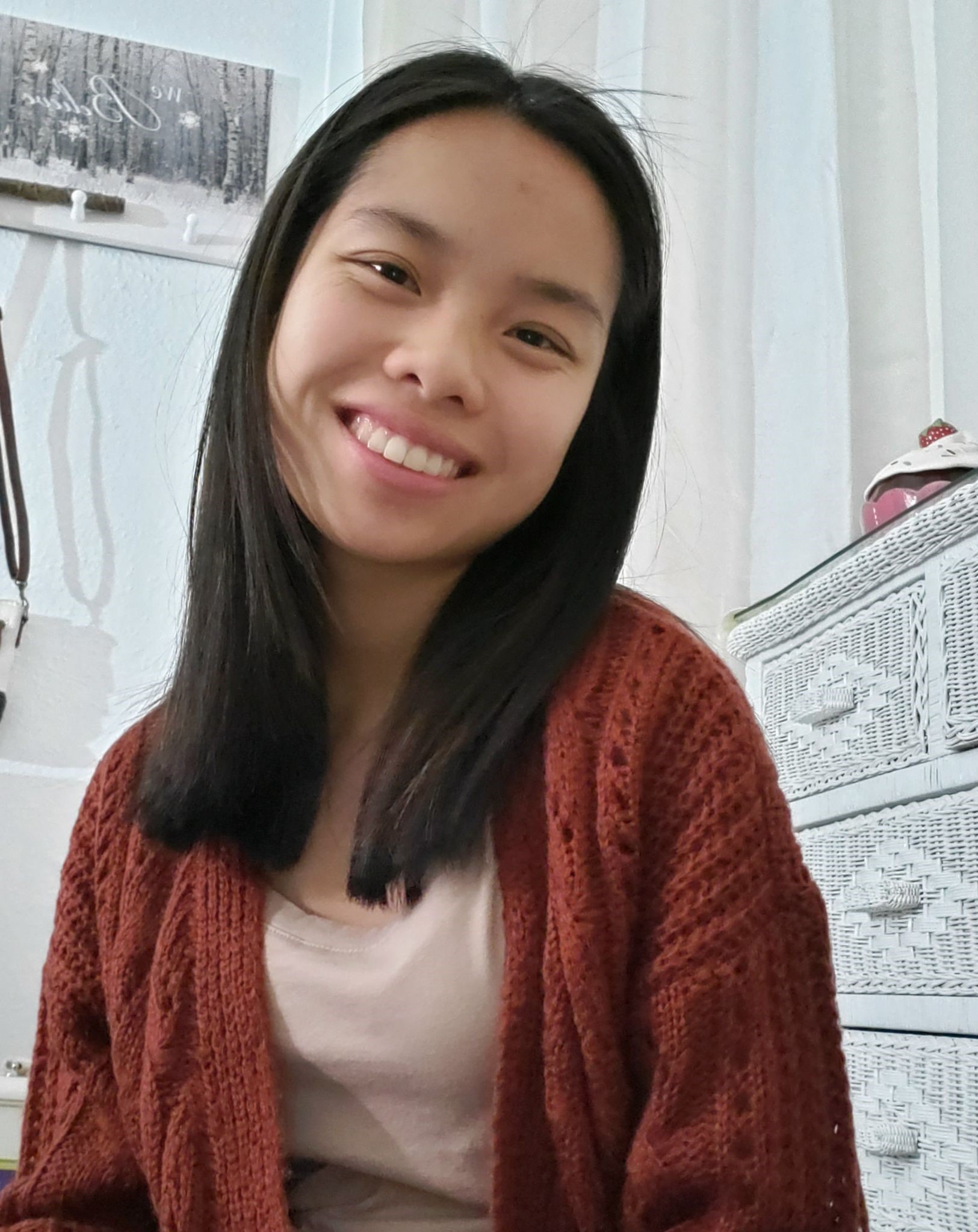 Kaela Lindsay, '21
Psychology Major
What is Asian American and Pacific Islander Heritage Month and when is it celebrated?
Asian American and Pacific Islander Heritage Month (AAPIH) is nationally celebrated in May, but due to classes ending in early May, Stockton University celebrates AAPIH Month in April.
AAPIH Month hopes to celebrate and advocate for the Asian American and Pacific Islander community. Especially with the recent hate crimes against Asian Americans, it is more important than ever to raise awareness, condemn the violence and promote unity and safety to those affected. Likewise, Pacific Islander culture has also faced hardships and are often forgotten, with most of the focus and attention being made on Asian culture.
What events are planned at Stockton this year?
I am currently busy moderating a speaker series called, "AAPI Voices." This series hopes to highlight and showcase the personal and professional experiences of those who identify as Asian American or Pacific Islander. Additionally, the series aims to create unity and provide awareness and advocacy through self-reflection and deep discussions in four areas that affect the AAPI: mental health, culture, history and social issues and stereotypes.
What do you wish people knew about the AAPI community or AAPIH Month?
Through "AAPI Voices," I have learned more about Pacific Island culture; I have realized how imperialism of Western and other Eastern countries affected the acknowledgement and unique, individual Pacific Islander culture. I was moved by the presenters and how they were explaining that their Pacific Islander culture and traditions have been disappearing because other cultures are claiming Pacific Islander culture as their own. The AAPI Voices series continues with events April 28 and May 5.
I truly believe that AAPI Heritage Celebration needs to also acknowledge more of the Pacific Islander culture; this means that we need more who belong and identify to the Pacific Islander community to share more of their rich history.
Is there anything else you would like readers to know?
I believe that we need to educate, advocate and empower AAPI communities and individuals on issues that relate to their own cultures, but also those that do not belong to these communities. We need to be culturally relative and not stereotype races, ethnicities and cultures, by either assuming our own culture is better or assuming we know other cultures and their experiences.
AAPIH Month Events
Phoenix Night Market
Held April 9, the annual Phoenix Night Market organized by the Asian Student Alliance kicked off this month. This year the virtual event included performances from general members, friends and organizations like Dynasty Alliance. We appreciate everyone who participated, or just had fun watching!
Outdoor Film Series (April 28)
Traditional American movies have dominated the United States cinemas for many years, alienating the public from experiencing movies written and directed by talented Asian and Pacific Islander people. In recent years, movies such as Crazy Rich Asians and Parasite have entered mainstream media and have even gone as far as winning awards. In honor of Asian American and Pacific Islander Heritage, students requested an event incorporating foods from their culture, which led to the Outdoor Film Series. With the help of Stephanie Clineman, Atlantic City Operations, AAPIH events include movie nights featuring Steamboy and Crazy Rich Asians, hosted in the Atlantic City Garden Quad. These movies are free and open to the Stockton Community.
A Conversation with Chanel Miller (April 30)
Chanel Miller is a writer and artist. Her memoir, Know My Name, was a New York Times bestseller, a New York Times Book Review Notable Book, and a winner of the National Book Critics Circle Award, the Dayton Literary Peace Prize, the Ridenhour Book Prize, and the California Book Award. It was also the best book of the year in Time, The Washington Post, Chicago Tribune, NPR, and People, among others. She was named one of the Forbes 30 Under 30 and a Time Next 100 honoree, and was a Glamour Woman of the Year honoree under her pseudonym Emily Doe. Join us. Register here.
National Speaker Diana Chao (May 6)
Active Minds' National Speaker Diana Chao is coming to Stockton University to host a virtual event at 4:30 p.m., May 6. Chao is a first-generation Chinese-American from Los Angeles currently studying geosciences, history and diplomacy at Princeton University. She was diagnosed with bipolar disorder at age 13 and is a suicide attempt survivor and suicide loss survivor. In her darkest moments, she discovered healing through writing. Adopting the motto, "writing is humanity distilled into ink," Chao shares with audiences aspects of minority mental health from what it was like growing up below the poverty line with parents who didn't speak English to the power that even the smallest acts of kindness have had on her life. More information will be shared at Osprey Hub.
East Coast Asian American Student Union (May 21-23)
In the past 40 years, East Coast Asian American Student Union (ECAASU) has unified students from across the nation to partake in a conference that provides educational and gratifying experiences. ECAASU strives to inspire, educate, and empower individuals interested in API/A (Asian, Asian American, Pacific Islander and Pacific Islander American) issues. This year, ECAASU has chosen Montclair State University and Stockton University to host the 2021 ECAASU Conference. The conference will be hosted for the first time virtually with pre- and post-events for registered attendees! The event is May 21-23
Information submitted by students Amy Ouyang, Chris Lipari Pazienza, Morgan Pfau and Natalie Tan.