Student Highlight

Andrew Simoes '25
Historical Studies Major and Music Minor
Spring 2023
What brought you to Stockton?
I was looking for more affordable options and I didn't want to go out of state. I was looking for a school that would allow me to come out with the least amount of debt possible, and Stockton was that choice. Also, [people I knew] who went to Stockton always had good things to say about it.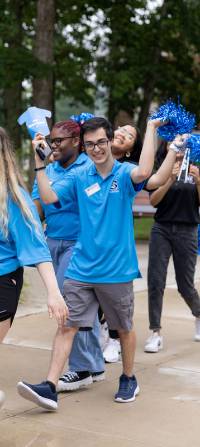 What is your major/minor?
Historical studies major with a concentration in Education and a minor in Music Studies.
What inspired you to pursue your fields of study?
I've always liked history; it was one of the subjects I excelled in during high school. My grandfather was a big inspiration for that as he was a history buff. He ignited the original spark in history and I ran with it from there.
What do you love most about historical studies?
I love reading books and I actually like writing history papers. [I enjoy] delving into topics, especially if there's a topic I don't know a lot about. For example, in my first semester, we could have picked any topic to focus on. I chose to focus on Otto van Bismarck, which is a topic I know very little about and because of that, I've gained more knowledge and I've actually gone on to do further research on the subject.
Where do you see yourself going with your degrees? What do you see for the future with your ARHU degrees?
The hope is to teach high school history. Then, as I get more experience teaching, the goal is to eventually get my Ph.D. in both Education and History.
How are your ARHU experiences preparing you for the path that you are on?
With ARHU, we work with a variety of topics, (music, arts, etc.) and because of that, I've gained more experience with diverse groups of individuals. This is preparing me to teach and meet any challenge that arises with teaching.
What do you love most about ARHU?
The professors. Some of my professors have been amazing; from the overall experience, I've had to the coursework. With ARHU it's more free-flowing; the program structure is not as rigid, therefore, there are more opportunities to explore within your field of study.
Which groups are you involved in at Stockton?
TALONS and the Student Transitions Program have really defined who I am as a person, as well as Newman, the Roman Catholic Club on campus. Additionally, the Stockton Oratorio Society.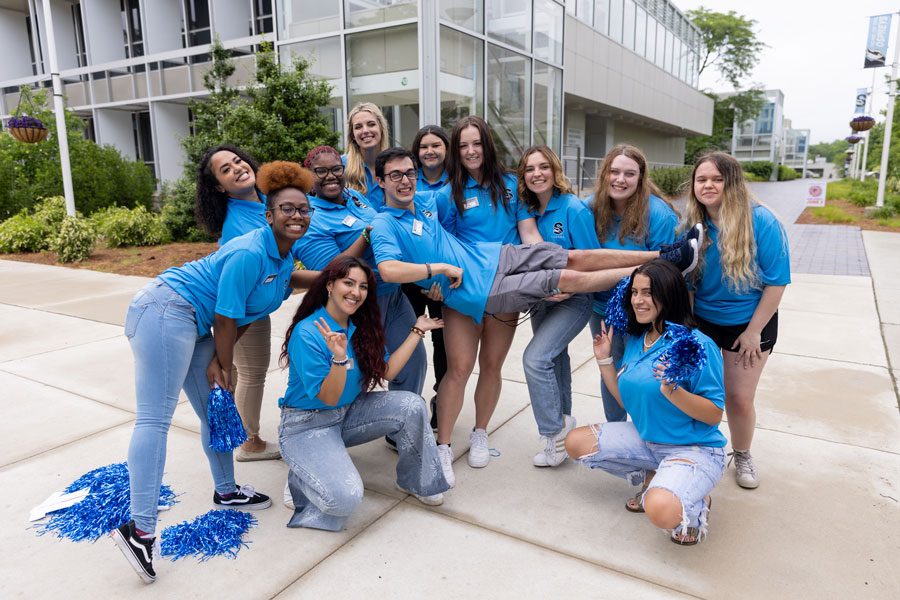 How is your involvement in the opportunities at Stockton preparing you for your career outside of Stockton?
TALONS has introduced me to working with students and since most First-Year students are recent high school graduates, it has given me experience with the age level I want to teach. That has prepared me to run a classroom, present, and speak in front of students. It's also taught me that some days are going to be amazing and other days not so much.
Anything else you'd like to share?
A lot of people always say to me, "How do you do everything and find time for course work?" There is so much to do in college and there's so much to get involved with, but you also have to make time for yourself. It's very important to do the things that you love too. If I don't find something that I enjoy doing, (especially with my heavy course work,) then I'm not going to have an enjoyable experience.