American Studies Alumnus Profile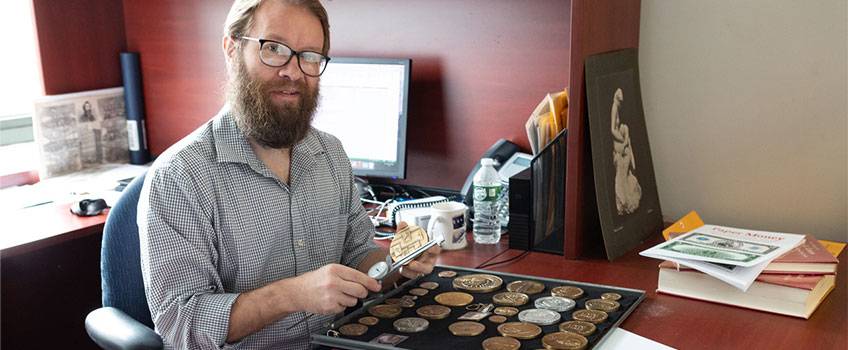 Jesse Kraft '14
B.A. in Historical Studies & M.A. in American Studies
Tell us about your current position as Assistant Curator of American Numismatics at the American Numismatic Society.
As Assistant Curator of American Numismatics, I am responsible for the collection of coins, tokens, medals, and paper currency from the Americas—basically any form of currency produced in either North or South America from pre-Columbian era to the present day. This constitutes roughly 120,000 objects. I also attend coin conventions across the country and welcome visitors on a regular basis.
Why did you choose Stockton University?
Initially, I had chosen Stockton University due to its convenient location to my home. As a non-conventional student, raising two children, this was very important to me. However, I soon realized that Stockton University had all that I needed in an education, and more. On top of the gorgeous surroundings that Stockton has to offer, the wide variety of courses and brilliant professors offered more than I could have asked for in my local public university.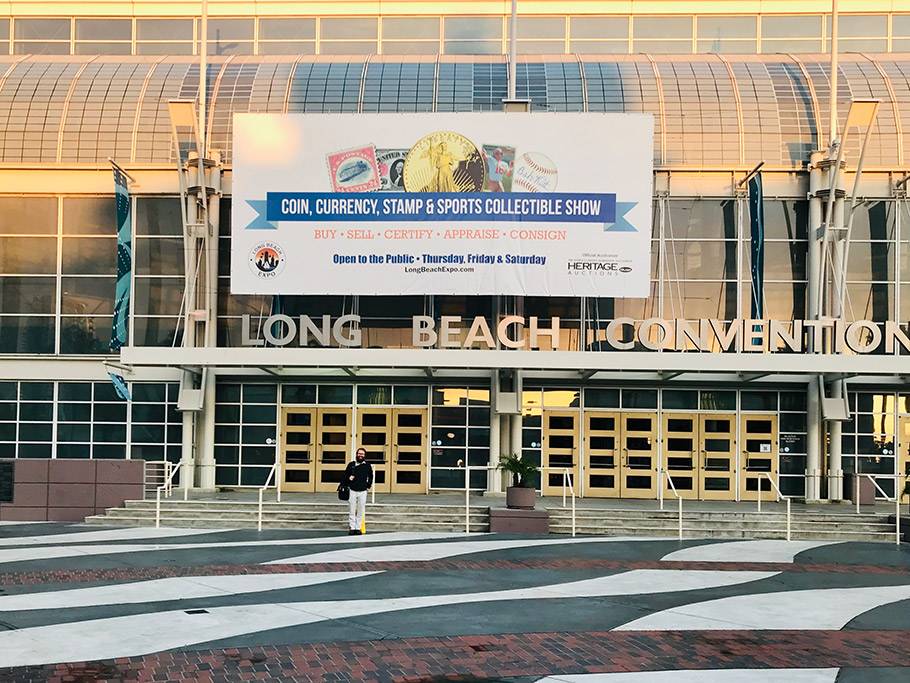 Why did you choose the Master of Arts in American Studies Program?
After I graduated from Stockton with a B.A. in History, the Master of Arts in American Studies Program was a natural next step. Since I had already focused in American History, the American Studies Program not only allowed me to continue on that path, but also allowed for the opportunity to add an interdisciplinary approach to my studies. This proved indispensable in giving me a cutting edge over other students who could only place their studies in an historical context and who didn't view their object of study under wider lenses of American society and literature.
What first inspired your interest in coins?
I consider myself lucky. I was first introduced to coins as a hobby at a very young age; from a chance viewing of an episode of Dennis the Menace television show that featured the coin collection of Dennis's neighbor, Mr. Wilson. Recognizing that each of the coins in my parents' pocket change had different dates, I found this intriguing and simply began to try and collect one from each year. Fortunately, my parents harbored my interest and purchased what I now know are important books on the subject, which really opened my eyes to what numismatics is.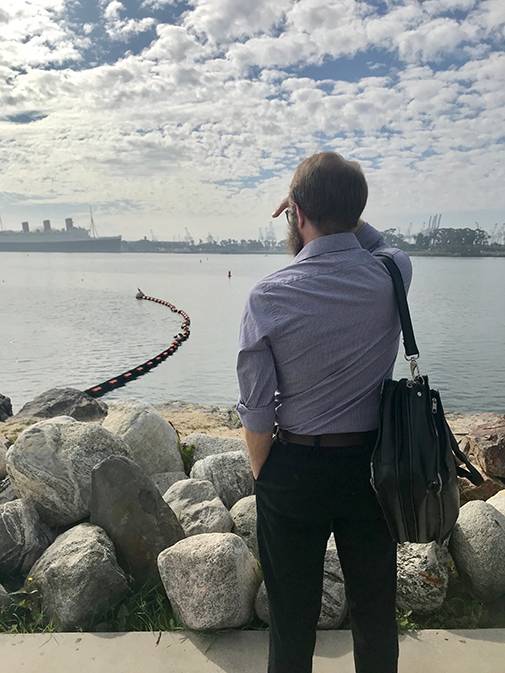 What opportunities did you have at Stockton?
At Stockton, I had the opportunity to pursue what I wished. I was able to apply most of the assignments that I received to my interest in numismatics. With such an interdisciplinary approach to a Master's-level program, I was able to find ways to apply my interests to such diverse topics as Latin American Literature. Additionally, while most students saw the Capstone Projects as hurdles, I viewed each of them as opportunities. As a result, I wrote a thesis, studied abroad, took an independent study, and worked as an intern. The internship, which happened to be at the American Numismatic Society, proved crucial for my future career.
How did the American Studies program prepare you for your career?
The American Studies Program prepared me for my career by allowing me to think outside of the box. Not only did it provide me with a toolbox of interdisciplinary approaches to my work, but it also showed me that not everything that a student needs to succeed can be found in a classroom. It also showed me the value in networking. As an undergraduate, most students do not have the opportunity for networking, but as a Master's-level student attending a variety of American Studies conventions, I know that the next handshake could lead to any certain number of avenues for collaboration and opportunity.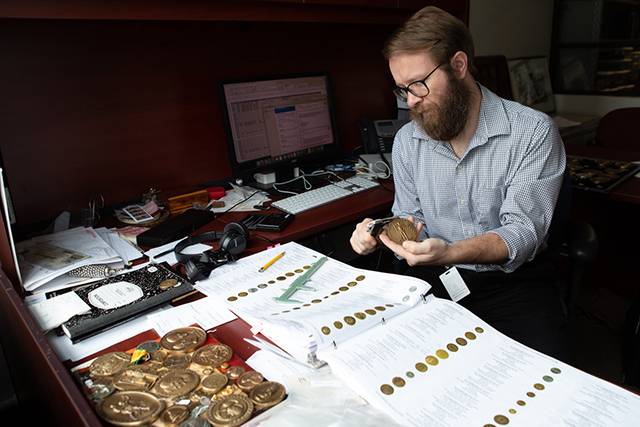 What are your proudest accomplishments?
I am proud to have studied with the first cohort of students who passed through the American Studies Program. Together, we established the American Studies Society (AMST), organized the first study abroad trip to Scotland, brought in several keynote speakers, and formed a special bond between us that I hope still exists within the American Studies program to this day. Personally, simply completing the program to become the first in my family to attain a Master's degree was extremely important, and without the American Studies Program I would not have been able to move on to earn a Ph.D. I owe a lot to the American Studies Program as a whole and to each of the professors individually.