Staff Spotlight
Michael Cagno
Executive Director of The Noyes Arts Garage
Fall 2022
Tell us about your background and how you got started in the arts.
I have a bachelor's degree in fine arts from Rowan University, and in 2000 received my master's degree in museum management from Seton Hall University.

While I was working on my master's degree for three years, the town adjacent to where I grew up, called Millville, was going through the process of redeveloping the downtown and using the arts as a catalyst for revitalization. I was on the initial Board of Directors for a new arts center that was going to be funded by the city. That turned into a position as the first executive director for the center.
What brought you to Stockton University?
I was brought on [to the Noyes Museum,] the museum was facing significant challenges; one of them was economic, and therefore, brand identity, and I thought it would be a good idea to leverage our relationship with the university, (at the time, the college.) It started as a very informal way of providing opportunities, whether it be exhibits or programs. I then went to the previous president, President Saatkamp, and said, it would be great to partner more, since there was this trend happening of small independent boutique museums partnering and eventually merging with universities. Then, President Kesselman thought it would be a great idea to merge it – the university and the museum.
Describe your role as the Executive Director.
What I like about what I do, in a university of this size, is that I get to have my hands in a little bit of everything. So, I curate the exhibits, work with partners internally within the university and externally, and play a strong part in developing programmatic activities. Probably my favorite part is working with the community and the students, because they have a lot of energy. I think I learn more from them than anything else, especially keeping up with contemporary ideas.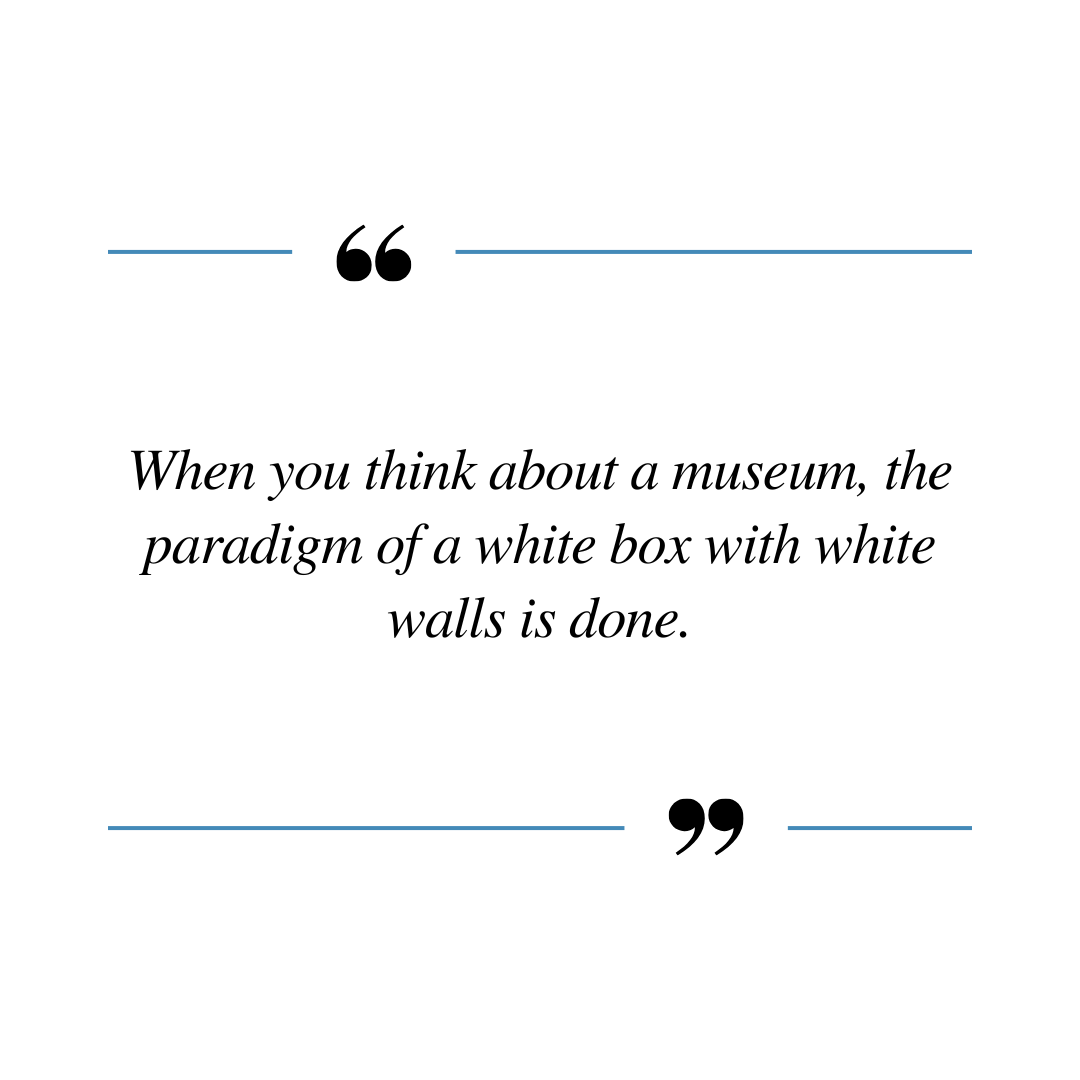 What does it mean to curate an exhibit?
Our focus at the museum is two things when it comes to curation. One is the collection. I manage the art collection; we have over 3,000 pieces, primarily New Jersey artists. Our latest initiative has been to focus on getting more diversity in the collection: more women artists, minority artists. Another goal is to provide exhibit opportunities for local emerging artists, and then on the other side, for artists who are established on a global basis.
How many exhibits do you produce each year and where are the sites located?
We do about 24 exhibits a year between all of our sites. We have the Arts Garage in AC and Kramer Hall in Hammonton, and we've done exhibits with the library and gallery on the Galloway campus. We have our collection and rotating exhibits at the Manahawkin location, rotating exhibits at the Seaview Resort, and we rotate artwork in collections at the AtlantiCare facility in Atlantic City and Shore Medical Center.
What inspires future collections/exhibits at the Arts Garage?
It's a balancing act. Looking at: what are things that are "hot topics?" I'm constantly looking back and thinking about what we haven't done at all and what we haven't done in a while.
I'm working on an exhibit now for 2023, and the focus is climate change. We've done climate change, but we're adding another twist to it, there's a lot more energy going into resiliency and flooding issues and mitigation, and that widens the net to incorporate new programming that we hadn't done. That allows us to go deeper into collaborations with the university as well as the community.
What do you love most about working at the Arts Garage?
There's not one day that's the same, that's for sure! I guess what I like the most, besides the community and the student aspect, is my staff. All the success that we've had is because I've had a very talented, cultivating staff many of whom have been alum from Stockton.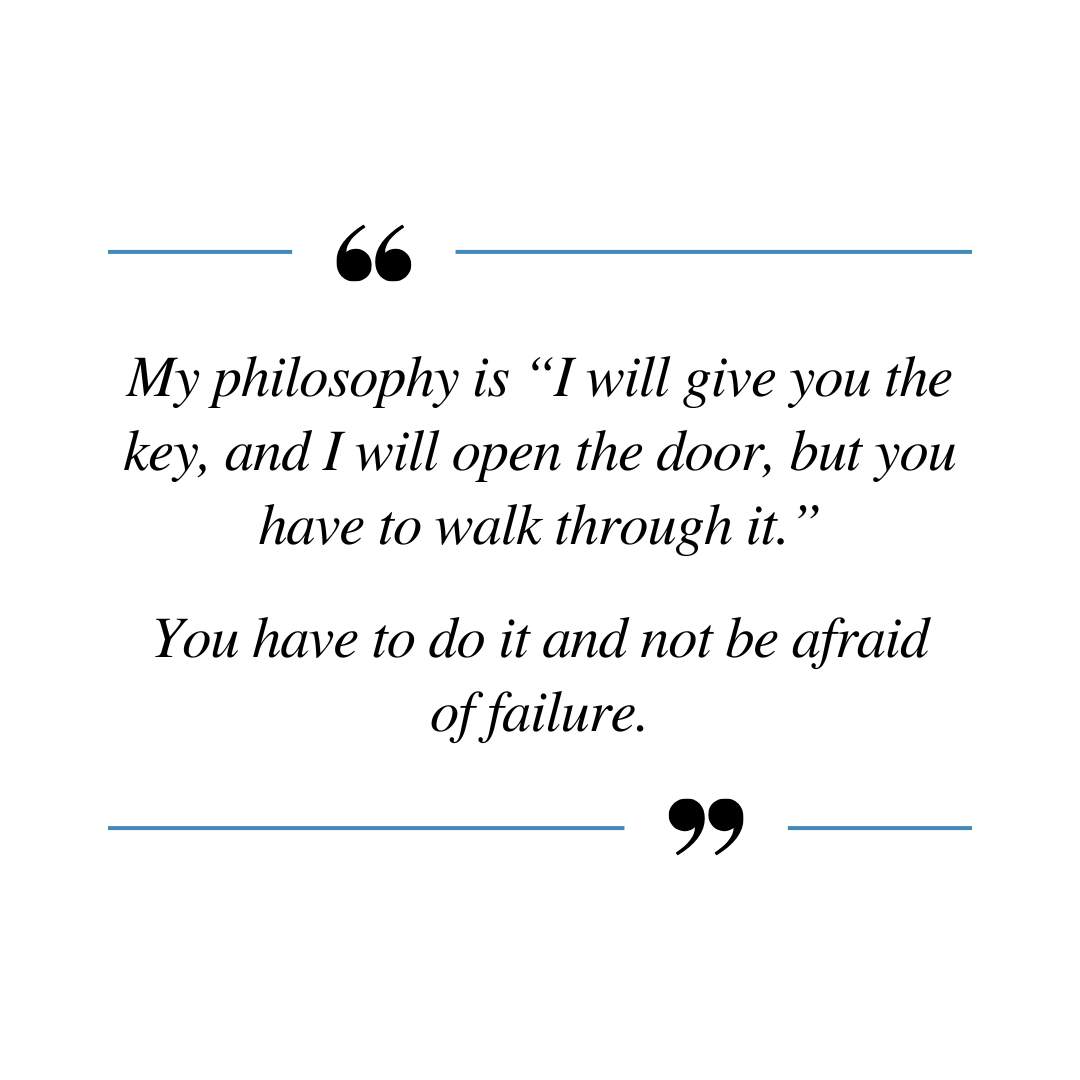 How can students get involved in future projects at the Arts Garage?
Students can get involved in a number of ways, and we've learned over the years with Covid that it does not necessarily have to be on-site. We offer internships and student worker opportunities, which we've had in the past, do a community project. We've hosted a variety of different clubs for exhibits and programs. We've had graduate students, marketing students, history students, literature students. So it provides a funnel system to capture students and bring them into the real work of designing, fabricating, installation, and running programs.
What opportunities does The Arts Garage provide for students to explore their own creative outlets?
At a lot of bigger museums, if you do an internship or you get involved, you're stuffing envelopes or getting the director coffee. At The Arts Garage, you're us – whether you're an intern, a student worker, or a volunteer, to me you're a staff member and a team member.
My philosophy is "I will give you the key, and I will open the door, but you have to walk through it." You have to do it and not be afraid of failure.
Is there anything else you'd like to share?
When you think about a museum, the paradigm of a white box with white walls is done.
In Hammonton, we are very active with the arts district and with the other arts institutions over there in partnering to develop a cool downtown, which then provides Kramer Hall an environment for our students.
And then in Atlantic City, we're involved – so we go to the people; if the people don't come to us, we go to the people. We are involved in a lot of initiatives in Atlantic City, from food security initiatives to safety.
We are very involved in collaborations and leveraging relationships to make it a better, stronger community.