Learning

Stockton University offers a high quality, innovative education. The University's commitment to providing an environment of excellence is evident across its 41 undergraduate and 16 advanced degree programs, and educational opportunities available to the region.
Enrollment Continues to Increase
Stockton welcomed its largest freshman class ever in September 2017, with 1,569 new students, a 32 percent increase from 1,190 freshmen in fall 2016.
The total enrollment at Stockton in fall 2017 was 9,216, the first time enrollment exceeded 9,000.
New Academic Programs announced for FY19
Stockton announced seven new academic programs that will be introduced Fall 2018: Doctor of Nursing Practice (DNP); M.A. in Counseling; B.A. in Civic Leadership and Community Engagement; B.A. in Liberal Arts STEAM Education Concentration; Minor in Migration Studies; Minor in Cannabis Studies; B.S.B.A. in Business with a concentration in Business Analytics.
Educational Opportunity Fund Expands to Atlantic City
More local students will have the opportunity to participate in Stockton University's Educational Opportunity Fund program under a new EOF-AC program approved by the state EOF Board in December 2017. The state-funded grant program provides financial assistance and support services to college students from educationally and economically disadvantaged backgrounds. Similar to the Galloway campus program, the new Stockton University Atlantic City-based program focuses on experiential learning opportunities for students, including civic engagement internships, service-learning, community service and project-based learning opportunities.
Stockton University, Atlantic Cape Community College Announce New Transfer Partnership
Stockton University President Harvey Kesselman and Atlantic Cape Community College President Barbara Gaba on Sept. 29, 2017 announced a new partnership that will help students make a smooth transition from the two-year-college to a four-year bachelor's degree program. The Stockton University at Atlantic Cape program enhances existing agreements, and will provide students with more opportunities to earn both associate and bachelor's degrees.
Office of Continuing Studies Receives Grant Awards
Stockton's Office of Continuing Studies received a total of $1,580,294 in funding from the Atlantic County Workforce Development Board for three program initiatives, which focus on offering marginalized and displaced workers the skills needed to re-enter the workforce; job placement and retention services; and education, training and job placement services to out-of-school youth.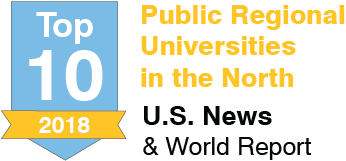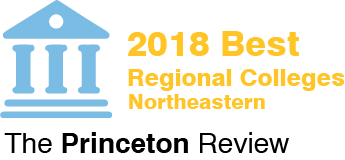 The Sara & Sam Schoffer Holocaust Resource Center
Representatives of the Yad Vashem International School for Holocaust Studies in Jerusalem brought their extensive knowledge and resources to Stockton in July 2017 during their first summer workshop held in the United States. The Sara & Sam Schoffer Holocaust Resource Center was selected to host the two-day seminars featuring survivors who shared their stories and books they have written. About 60 area teachers participated.
Research Opportunities
This past year, two experiments designed by Stockton students launched to space during two different missions as part of Student Spaceflight Experiments Program (SSEP).
An experiment designed by Danielle Ertz and Valkyrie Falciani with faculty mentor Tara Luke, successfully launched in August 2017, from Cape Canaveral, Fla., on the SpaceX-CRS-12 as part of Mission 11. The students and Luke, who developed an experiment that studies fungus as a potential force for improving agriculture in space, were in Florida to watch the launch.
An experiment designed by Christina Tallone, a Health Sciences major, and Daniel Schneider, a Biochemistry major, with faculty mentor Pamela Cohn, launched to the International Space Station in June 2018 as part of Mission 12.