The World as a Classroom
The World as a Classroom
Stockton University's reach extends around the globe.
by Diane D'Amico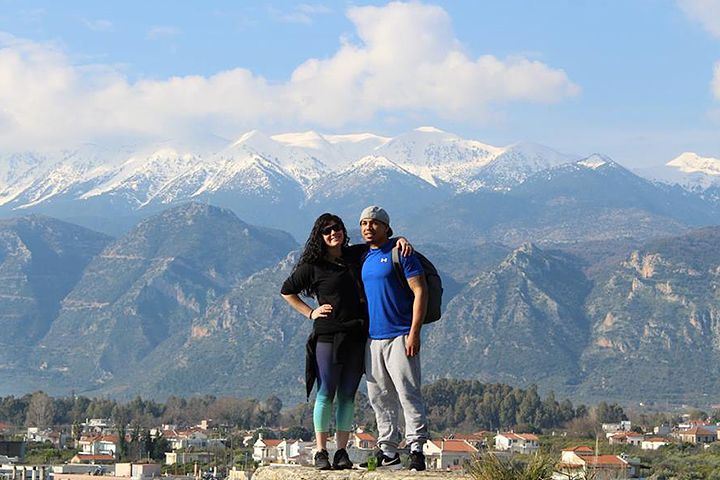 Stockton students may come mostly from New Jersey, but the University's reach extends around the globe. From sending students abroad on study tours to welcoming foreign students to our unique Pinelands campus, Stockton's mission to develop engaged citizens who can adapt to a multi-cultural world is put into action every day. The following are just a few examples.
---
Stockton Welcomes Teachers from Panama
In January, Stockton said "bienvenidos" to 21 teachers from Panama who arrived as part of an agreement with the Panamanian government through their Bilingue Initiative.
The teachers will spend eight weeks at Stockton improving their English and learning how to teach English to their students and infuse technology into the classroom.
Stockton President Harvey Kesselman and wife Lynne traveled to Panama over the summer to sign the agreement and visit the Universidad Latina de Panama, where Stockton may also develop an exchange program.
"This program is critical to the growth of the economy of Panama," said provost Lori Vermeulen. She said Stockton wants to play an active role in helping the country meet its 10,000-teacher goal.
"Knowing English will make them more competitive in the labor market and business," Panamanian teacher Mayra Espinosa said through a translator.
Pictured below: On Jan. 19, Stockton hosted a welcome luncheon for the first cohort of teachers. After a series of remarks, presentation of gifts and lunch that included fried plantains, churros and a homemade Panamanian dessert, teachers Yarelis Gonzalez and Olmedo Ortega performed a traditional dance.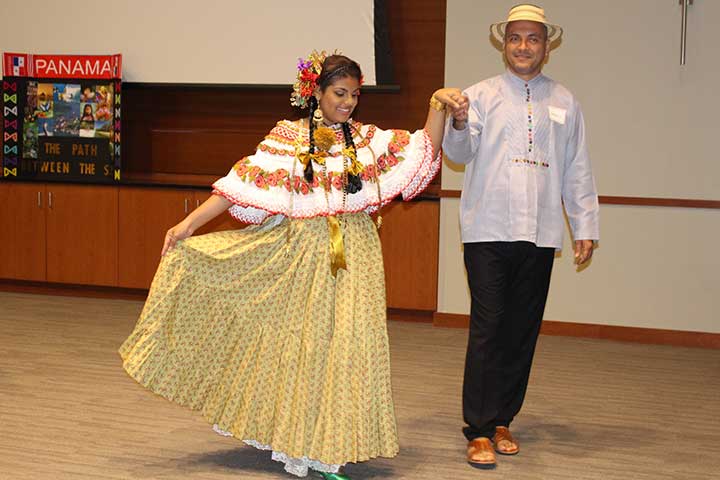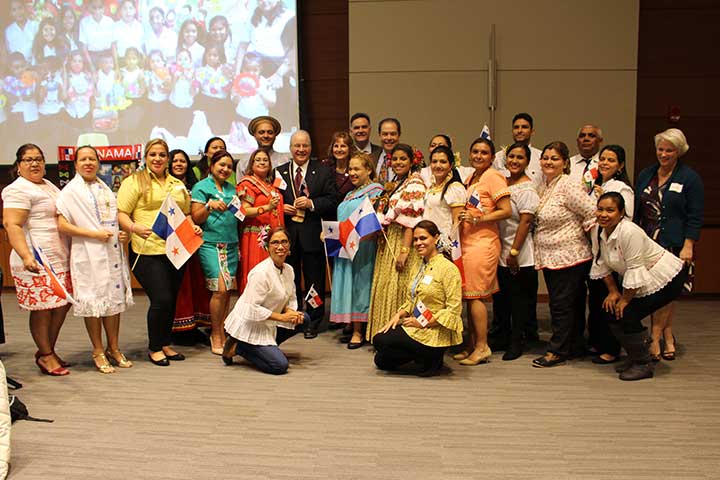 ---
Model UN Takes On the World
Stockton's Model UN International team went to Rome in 2014, Japan in 2016, Galapagos in January 2018 (pictured below) and is now planning for China in November 2018.
The trips give students from around the world the opportunity to learn about and from each other. Each trip combines educational and cultural tours with Model UN sessions where team members present papers. The six Stockton students who represented China in Galapagos received a Distinguished Delegation Award and several students earned individual awards.
Model UN was started at Stockton by Associate Professor of Political Science Tina Zappile, who also teaches a class on the UN Experience. The team of some 30 students come from a variety of majors to research and discuss the myriad topics addressed by the United Nations.
The teams also attend national conferences, including one in Washington, D.C, in November 2017. Their next trip is to New York City in March 2018, where some students will be partnered with students from the Japan Model United Nations.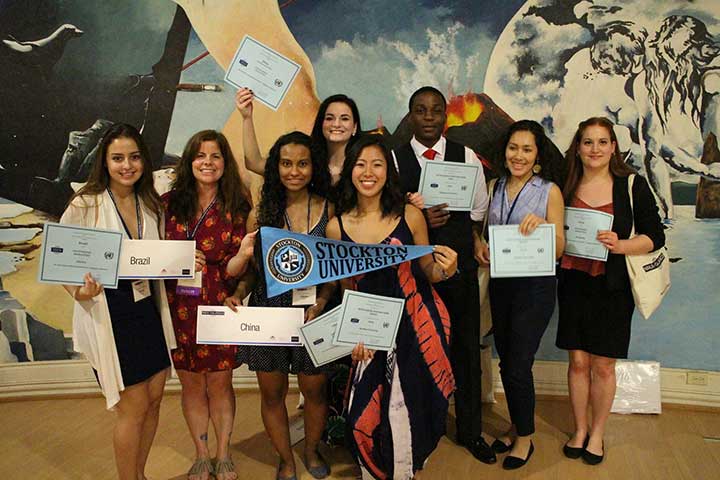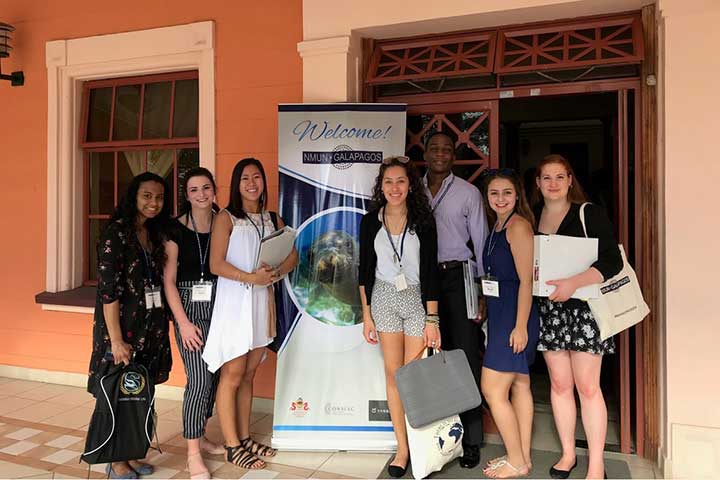 ---
Teachers Tour Schools in Taiwan
Ten students and faculty of Stockton University's School of Education got an eye-opening view of education in Taiwan during a seven-day tour in December 2017 that included school visits and an academic conference arranged by Stockton Professor of Mathematics Chia-Lin Wu.
The visit included a tour of a residential school for special education students, a private middle school and a public elementary/middle school. Three Stockton student teachers, Emily Maher, Alexis DiMercurio and Christina Patella, taught a math class to Taiwanese students in English, which students begin learning at a young age.
The group also visited a Buddhist temple, a windfarm and local businesses.
Taiwan placed fourth place in a global math education ranking by the Organization for Economic Cooperation and Development (OECD), based on international test scores.
Claudine Keenan, dean of the School of Education, said the Taiwanese schools were very teacher-centered and had a high rate of parental involvement. Both the school day and year are much longer than in American schools.
Plans are in the works for a small delegation of Taiwanese students and faculty to visit Stockton in November.
"We brought back what we hope will be the beginning of a partnership that will last for many years," Keenan said.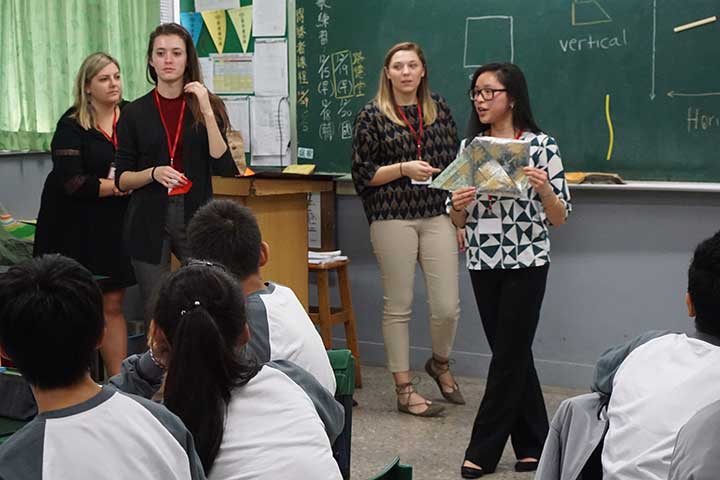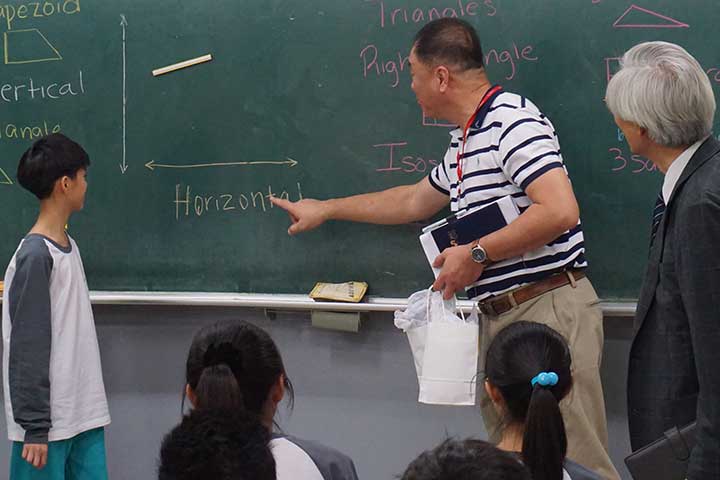 ---
Soldiers Study in Greece
Student veterans bring a unique perspective to Stockton. A course developed specifically for them in 2017 combined the study of Homer's Odyssey and the Trojan War with a trip to the legendary Greek king Odysseus' home country, Greece.
Eighteen students participated in "To Ithaca: A Soldier's Journey Home," which was coordinated by David Roessel, professor of Greek Language and Literature, and the Stockton Office of Military & Veteran Services. The trip was made possible through the support of the Dean C. and Zoe S. Pappas Interdisciplinary Center for Hellenic Studies, the 2020 Global Engagement Committee, and the President's Office at Stockton.
The trip allowed students to relate their own military experiences and the challenges of transitioning back to civilian life to the trials of Odysseus.
"By creating a course specifically for veterans, the students can feel comfortable sharing their ideas and thoughts without fear of possible judgment," said Jason Babin, director of Stockton's Office of Military & Veteran Services.
This spring, 19 students will travel to Greece from March 8-21.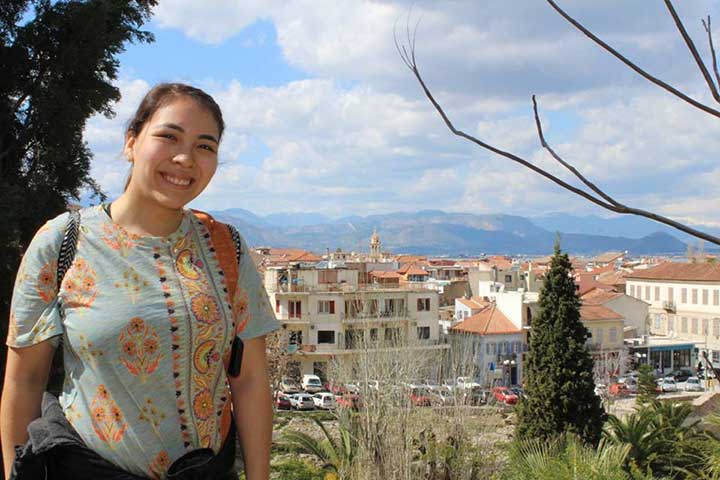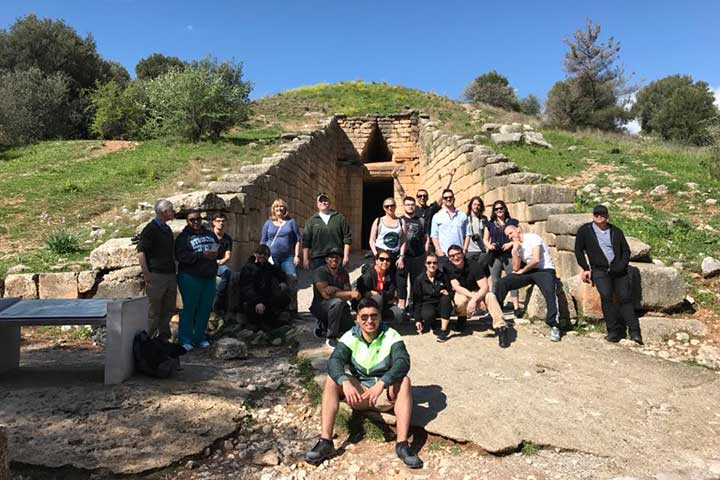 ---
Fighting Genocide is Personal & Global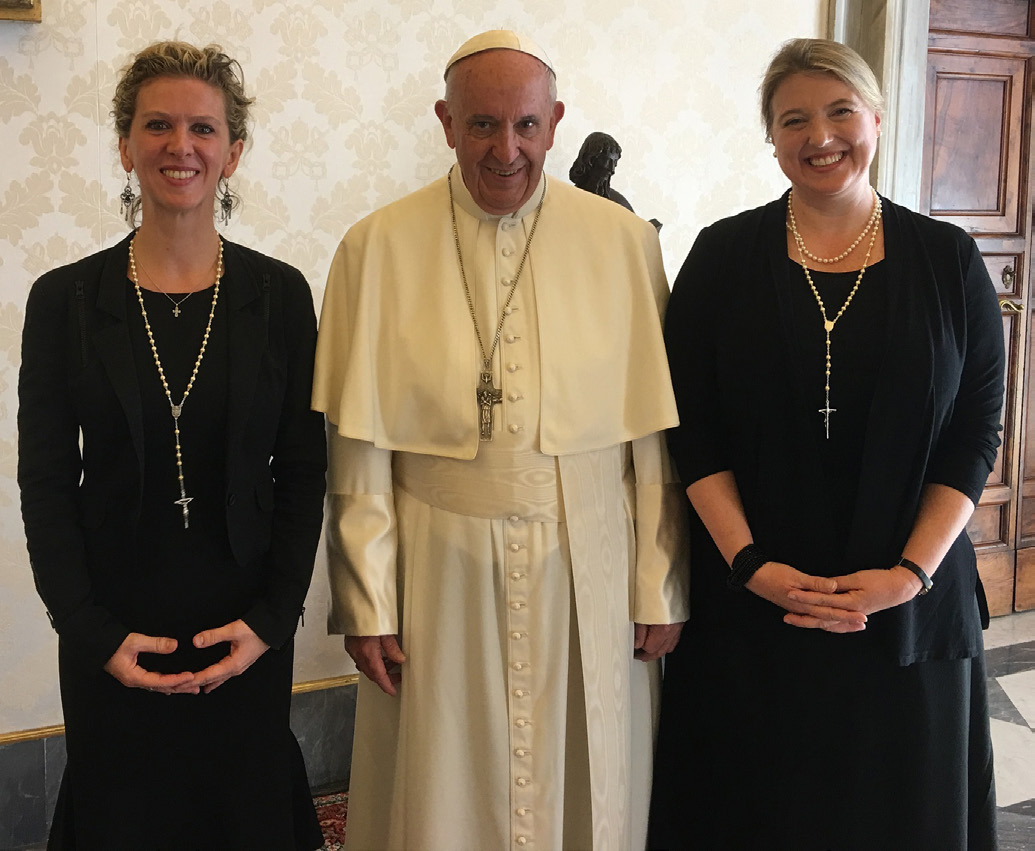 Alice Nzomukunda, a former second vice president of Burundi, never set foot on the Stockton University campus. But as a student in Stockton's online Genocide Prevention Certificate program she is having an impact in her home country.
Recently named vice president of the Burundi National Counsel for National Unity and Reconciliation, Nzomokunda will be working to direct the country toward a more peaceful future, said Stockton Associate Professor Elisa von Joeden-Forgey, who directs the program, which has also included participants from Iraq, Rwanda and Latin America.
As the Dr. Marsha Raticoff Grossman Associate Professor of Holocaust and Genocide Studies, Forgey addresses not just atrocities of the past, but those that continue around the world today. She has spoken three times at the United Nations on topics ranging from defending religious freedom to the war against women in crisis situations. In May 2017, Forgey met with Pope Francis at the Vatican to discuss religious persecution and genocide (pictured right).
Forgey helped start and continues to support the TeenSpirit Iraq English School for teens who want to learn English. The Iraq Project for Genocide Prevention, taught online to students in the country, battles ISIS with education and information.