Leaders of Engagement
Leaders of Engagement
Learn more about this year's Community Engagement Award recipients.
by Susan Allen '09, '14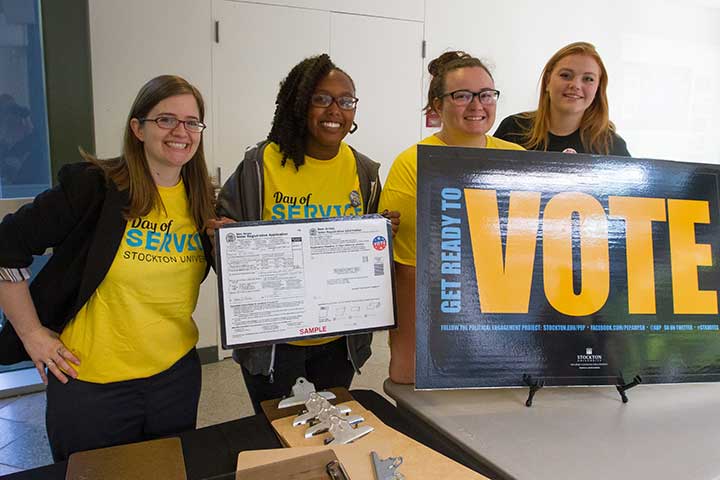 Five members of the Stockton University community and a student organization were recognized as the 2018 Community Engagement Award recipients at this year's MLK Day of Service on Jan. 15. Read their stories below.
---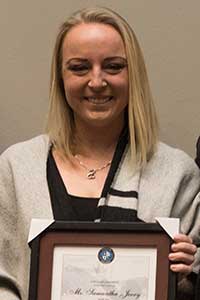 Samantha Jerry: 2018 Alumni Community Engagement Award Recipient
During her time at Stockton, Samantha Jerry '17 was a member and officer of Delta Zeta and left a lasting impact by volunteering, getting involved and giving back.
Now, she helps run an animal rescue, Jersey Shore Animal Foundation, to help abused, abandoned and homeless animals find their forever homes.
"It is through my time volunteering where I have learned how a small act of kindness can change someone's day, their week, or their life. I owe Stockton, my advisers, professors and parents for pushing me to be the person I am today so that I can be the change that I wish to see in the world," Jerry said.
---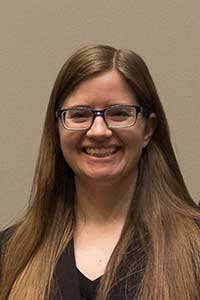 Jessie K. Finch: 2018 Faculty Community Engagement Award Recipient
Jessie Finch, assistant professor of Sociology, studies migration, deviance, social psychology and health. Finch is also deeply involved in community engaged learning and service.
Finch's work has been published in peer-reviewed journals such as Teaching Sociology and Sociological Spectrum and she has received grants from the National Science Foundation. She is the co-editor of Migrant Deaths in the Arizona Desert from the University of Arizona Press (2016). She teaches courses on research methods, popular culture, deviance and happiness. She has a Ph.D. and M.A. in Sociology from the University of Arizona and a B.A. in Sociology and Music from the University of Tulsa.
---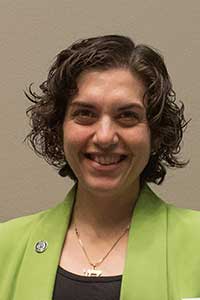 Haley Baum: 2018 Staff Community Engagement Award Recipient
Haley Baum has been a member of the Stockton community since 2011, previously serving in the role of assistant director of Student Development and now currently as associate director of Residential Life where she provides leadership to the Atlantic City housing operation. Baum is passionate about working with student leaders and loves seeing the progression of a student's experience over their time on campus. Helping another person find their voice, or their passion in life is what drives her work and motivates her daily. Aside from her main role on campus, Baum serves as an adjunct faculty member in the School of Education, the staff adviser to Sigma Sigma Sigma sorority and co-adviser to Relay for Life.
Baum's research focuses on students' moral development and communication surrounding campus crime, safety and the Clery Act. Specifically, she works to educate and inform about sexual assault on campus and believes that it is everyone's role and responsibility to make our campus communities safe for everyone.
---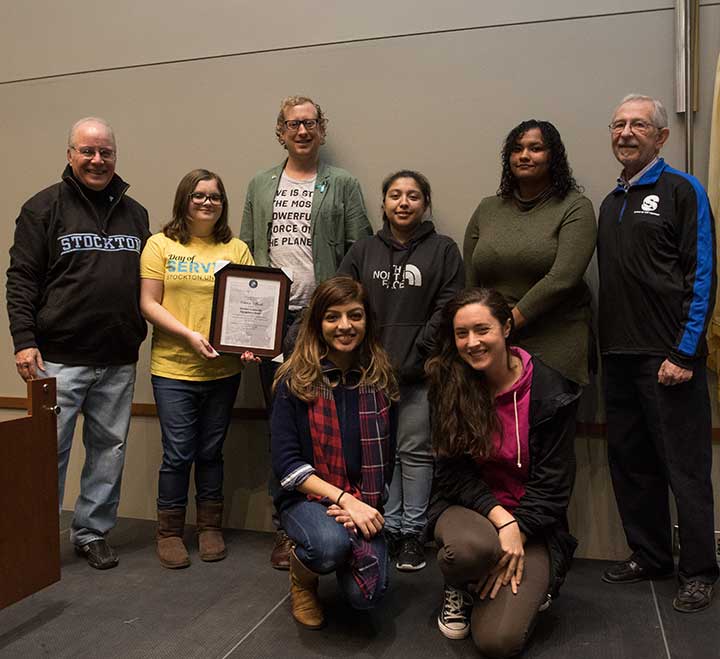 Active Minds: 2018 Student Organization Community Engagement Award Recipient
Active Minds and staff adviser Nathan Morell, assistant director of Counseling Services, received the 2018 Student Organization Community Engagement Award. In his own words, Morell captures the essence of the Active Minds engagement: "It has been an absolute joy to watch mental health come from the stigmatized dark corners of an obscure hall on campus, seldom seen or discussed, to center stage at administration meetings, all within five years. Some days it all feels like a wonderful dream, and I am filled with so much hope and gratitude that it becomes overwhelming. Kindness, compassion, awareness and most importantly love have taken hold of our university and can be seen in the simple kindness offered to people who are struggling, as we all struggle in our own ways. Our community has embraced the belief that we are perfectly imperfect works in progress, dedicated to the living practice of connection, meaning and kindness. We have been able to bring the dream of a mental health stigma free zone to life here at Stockton. It breaks my heart that the Active Minds story has been born out of the death by suicide of Brian Malmon, yet, from his death, birth was given to an organization that I have witnessed connect, empower and save the lives of so many people in desperate need of love and support."
"We have been able to bring the dream of a mental health stigma free zone to life here at Stockton.— Nathan Morell, staff adviser of Active Minds
---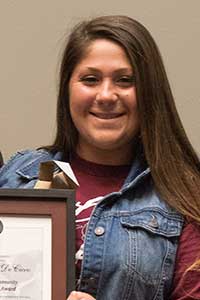 Olivia DeCicco: 2018 Undergraduate Community Engagement Award Recipient
Sophomore Olivia DeCicco received the 2018 Undergraduate Community Engagement Award. DeCicco is part of the Delta Zeta sorority and holds the position of community service chair. She knew the minute she joined Delta Zeta that she wanted to be more involved and get her sisters involved with the community. She is grateful for the love and support that has helped her to get where she is now.
"I️ want Delta Zeta to be recognized as a sorority that enjoys giving back and encourages freshmen to get involved," said DeCicco, who plans to continue holding the position as community service chair this spring semester.
---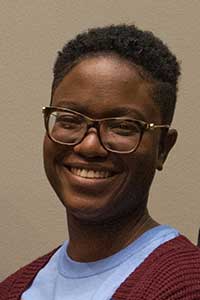 Jodie Davis: 2018 Undergraduate Community Engagement Award Recipient
Jodie Davis, a senior Public Health major with a Biochemistry minor, received the 2018 Undergraduate Community Engagement Award. Davis has worked with the Office of Service-Learning for the past two years. As a first generation student, Davis focuses on taking advantage of all the opportunities she can to help her in her professional and personal development.
She served as MLK Day of Service student coordinator and has been a part of the planning team for two years. This past summer, Davis was the recipient of the United Planet Student Fellowship to serve eight weeks in Ghana working with local medical facilities, aiding in day-to-day projects with members of those hospitals. She is also a Bonner Leader working closely with food insecurity populations in Atlantic County related to her Distinguished Undergraduate Board of Trustee research fellowship project as well as Stockton's Newman Civic Fellow with National Campus Compact. Davis started her time with Stockton after transferring from New Jersey City University; she worked closely with service projects in Atlantic City from homework help tutoring programs to planning successful Hunger & Homelessness Awareness weeks and hosting Oxfam Dinners to participating in the SNAP ED Challenge.