University News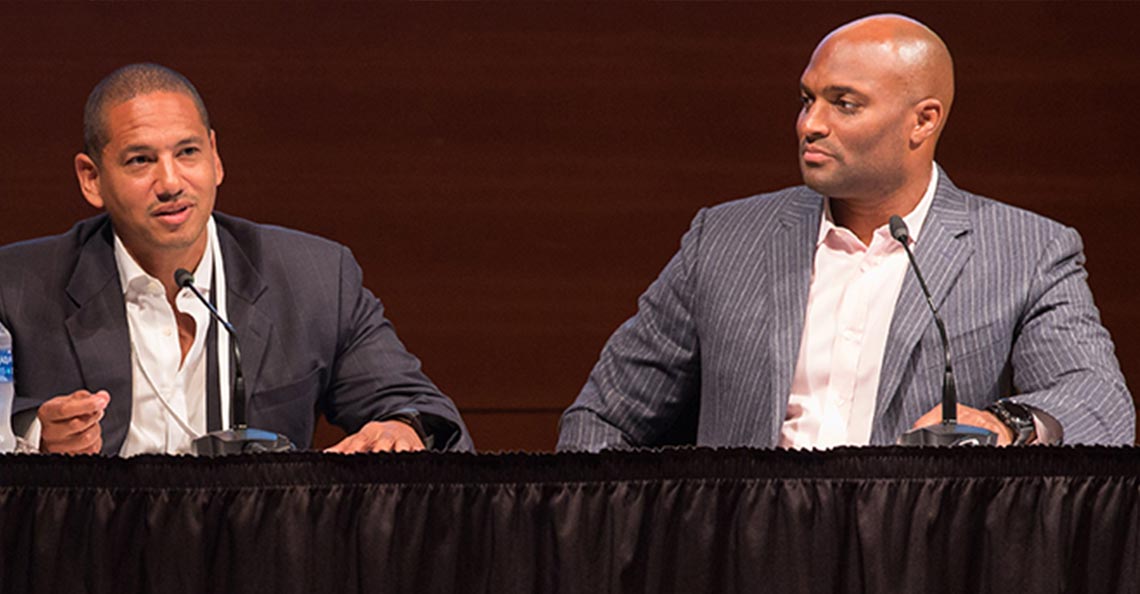 More than 200 Attend First Cannabis Expo
From a state senator, to a former N.Y. Giants football player and a host of students, more than 200 people interested in the future of the cannabis industry came to the Stockton University Campus Center Sept. 13 for the first N.J. Cannabis Career Fair and Business Expo.
Keynote speaker state Sen. Troy Singleton told participants that advocates and supporters of legalizing recreational marijuana in New Jersey must make their voices heard quickly if action is to be taken on legislation this year.
Stockton offers a minor and an online continuing education certificate in Cannabis Studies.
---
Moscovici Explores Science of Wine in Australia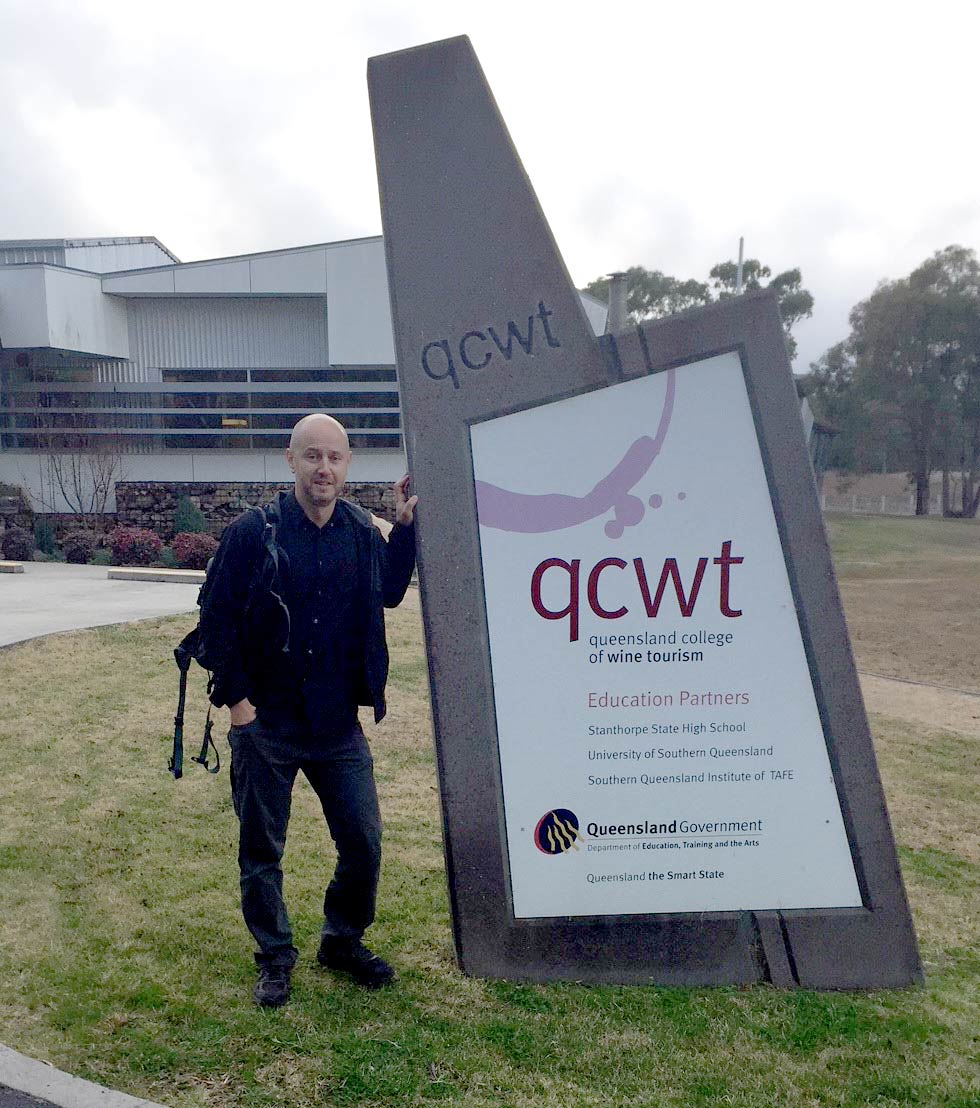 Daniel Moscovici (pictured), associate professor of Environmental Science and Geology, received a Fulbright Scholarship this summer at the University of Southern Queensland (USQ) in Toowoomba, Australia, where he looked at the science and sustainability of wine. There is a lot more behind that glass of red or white on your dinner table than you may realize.
During his time at USQ, Moscovici met with many faculty members at the university to find ways to incorporate sustainability into their teachings. He also developed and recorded two lectures which the university will be able to use in their online courses indefinitely. Moscovici helped expand curriculums for USQ's WIne Science major, Master of Sustainability in Science and specializations in Sustainable Development.
---
Author Shares Insight on U.S. Supreme Court
U.S. Supreme Court Justice John Roberts is very aware of his role in preserving the independence of the court, author, journalist and CNN legal analyst Joan Biskupic said at the annual Constitution Day lecture Sept. 17 at Stockton University.
Biskupic, whose most recent book is "The Chief: The Life and Turbulent Times of Chief Justice John Roberts," told an overflow crowd in the Campus Center Event Room that a review of Roberts' votes reflect his concern that the court not look partisan.
"We are going to see more of him trying to preserve the reputation of the court, and not just do what is expected," Biskupic said.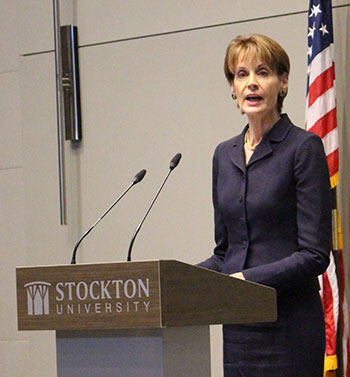 Read the latest news from Stockton online and follow us on Facebook, Twitter, YouTube, Instagram and Snapchat.