Sites of Interest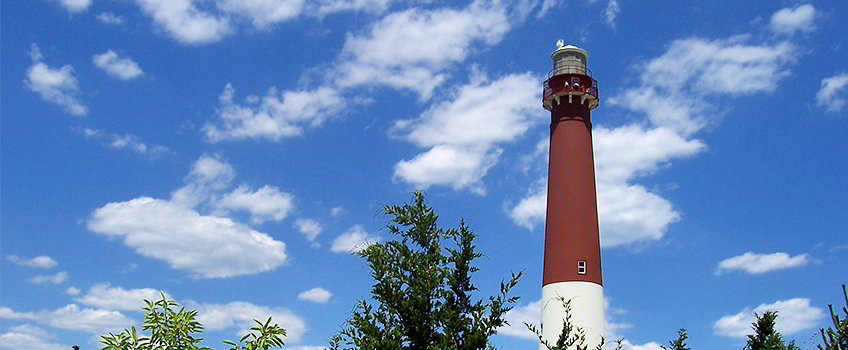 Here please find our growing list of websites and blogs about different historical and cultural aspects of South Jersey.
This site gives a brief history of the town of Absecon, including a timeline, a history of Howlett Hall (current location of the historical society), photographs, and historical links.
Moderated by a member of the Bass River and Tuckerton historical societies, this blog focuses on "old and new happenings around New Greta and vicinity." The blogger posts frequently (Nov. 2008-present); subjects include past people, buildings, sites, businesses of the area, and are presented with the aid of photographs, documents, videos, letters, conversations, and stories.
Maintained by the same moderator as above, and supported by The Great John Mathis Foundation and the History Committee of the Bass River Library, this site is "devoted to the History of Bass River Township, New Jersey and the surrounding communities." Their page on historical resources contains back issues of the Bass River Gazette, exerpts from local history books found in the Bass Rivery Community library, transcriptions of Civil War documents, transcriptions of scanned versions of general local history documents, exerpts from Leah Blackman's 1880 "History of Little Egg Harbor Township" and other writings, maps from the 19th and early 20th centuries, misc. historical lists (e.g. obsolete occupations, illnesses), and articles from the Batsto Citizens Gazette. Their genealogy page features cemetery location maps, photographs, and burial lists; census data; scanned pages of family Bibles, family genealogies; transcriptions of old wills; and vital statistics. Another page lists other South Jersey historical websites.
The Bayshore Center at Bivalve is a non-profit organization whose mission is to motivate people to take care of the history, the culture and the environment of New Jersey's Bayshore region through education, preservation and example. BCB operates the authentically restored 1928 oyster schooner A.J. MEERWALD, New Jersey's official Tall Ship, as a hands-on sailing classroom throughout the region; and offers shore-based programs and events at her home port in Cumberland County, NJ. The Bayshore Center is housed in the restored historic oyster shipping sheds on the scenic Maurice River in Bivalve and includes the Delaware Bay Museum and Folklife Center, the Oyster Cracker Cafe, an art gallery, gift shop, boat shop, meeting spaces and Bayshore Center offices. Visit the Bayshore Center website for further information and a schedule of upcoming events.
This site features photographs (with descriptions) from the past and present of various Beach Haven locations.
"The main focus of this site is on the history, genealogy and culture of South Jersey, with special emphasis on the Mullica River region and Washington Township in Burlington County." The site features information on birth, death, marriage, census, and cemetery records; brief histories of all the towns in South Jersey, photographs of people and places, old advertisements and maps; histories of local families; information on "infamous crimes" commited in South Jersey in the last 200 years; links to other websites of interest; and a page on bits of South Jersey history that do not fall into any specific category.
The website is dedicated to sharing the "history of Ocean County, New Jersey as told through stories and photographs shared by those who have lived here both past and present."
This website is a comprehensive guide to Salem County for visitors. The site offers information about the county's history and government (including articles on specific time periods and subjects, e.g. The Colonial Period, Women in History), agritourism, events and walking tour maps, parks and recreation, local artists and authors, upcoming events, and a business directory.
This site features a general history of Elk Township, with separate histories and photographs of its individual towns.
This site is dedicated to the history of the Wildwoods, and features articles on the towns' histories, the railroad, the Prohibition Era, fishing, the boardwalk, the George Redding Bridge, and the "Doo-Wop" Era.
A cartography website featuring NJ historical maps (many of which are images from Rutgers Special Collections) dated from 1639 to 1979. Specific maps on the Revolutionary War, Historical Railroads, Forests and State Parks, Canals, and the Changing Landscape of New Jersey (by county) are included.
This Atlantic County Government history page offers overviews of topics such as "Famous People in Atlantic County History," "Story of te Peace Pilgrim — Born Mildred Lisette Norman, Egg Harbor City, NJ, 1908," and 'Atlantic County's First Boardwalk — June, 1870," as well as a bibliography of historical texts about the county.
This History of Lakewood website, a project undertaken by a history professor at Georgian Court University, lets the user "navigate through time" on ten "journeys" to various historical sites within the town, and provides descriptions and pictures of each spot location.
A history page created by the Borough of Newfield, featuring a brief history of the borough and a photo gallery.
This page on Internment.net provides lists of cemetery grave records by county (taken down by volunteers), as well as NJ genealogy links.
A "database and photographic inventory containing more than a thousand of the 18th & 19th century churches in the state," added to each month. Churches are listed by county. The site also contains a glossary of architectural terms, reviews on Mid-Atlantic (and, more broadly, American) religious and architectural history books, a list of past articles on specific topics, and a database on NJ architects and builders. The founder of New Jersey Churchscape is the author of numerous books on historical religious architecture in NJ.
This site is dedicated to telling the mysterious and forgotten stories of the history of NJ (e.g. "Captain Kidd on the Raritan Bay," "the Iron Grave"). A new story is featured each month. The site also contains answered questions about different topics related to New Jersey history.
This page features a list of past and present names of New Jersey towns.
This website contains detailed and well-researched articles on the Pine Barrens (e.g. "The Jersey Taverns"), historical and geological maps, forums (on topics such as "Ghost Towns and Forgotten Places" and "Nature and the Environment"), and an extensive photo gallery.
A website about the Pine Barrens Byway, recently designated a State Scenic Byway by the New Jersey Department of Transportation.
This website boasts over 100 pages on the Pine Barrens, covering topics such as music of the Pines, lost towns, cranberry recipes, and more.
An online listing of Revolutionary War Patriot graves to be found in Atlantic, Burlington, and Ocean counties, with maps and a bibliography.
This site is the online component of Stockton College Professor Wendel White's project, Small Towns, Black Lives, on historically African American communities in South Jersey. The site includes representations of his photographs, text, panoramic images, and a video.
An archive of South Jersey Magazine's history articles (e.g. "A Brief History of Camden," "Greenwich: To Tea or Not to Tea," "The Legacy of Hezekiah Bradley Smith," "New Jersey Natives: The Lenni-Lenape," "Joe Mulliner: South Jersey's Robin Hood")
Provides links to South Jersey Arts and Culture Organizations.
A site dedicated to the history, genealogy, and culture of South Jersey, particularly the Mullica River region and Washington Township. Website contains information on censuses, birth, death, and marriage records, family names, towns and localities, New Jersey crime, as well as photographs, news, and miscellaneous articles (e.g. Bible transcriptions, a list of South Jersey storms).
Blurbs and pictures about Jersey Shore history (e.g. "Young's Pier Fire – 1912," "The Stockton Hotel, Cape May, NJ").
This website is the result of a historical preservation project undertaken by a Vineland. The site features transcriptions of oral histories of veterans and prominent citizens, write-ups of Vineland landmarks, and links to local organizations and cultural events.
Weird NJ is a travel guide and magazine to weird or unique places not found on state maps. Mark Sceurman and Mark Moran, publishers of Weird N.J., search for and document the "local unwritten history and modern folklore" of NJ. On their site you can find stories (divided into categories such as "Bizarre Beasts," "Roads Less Travelled," and "Weirdness in the Woods"), video clips, a photo gallery, a Hall of Shame (for infamous New Jerseyans), a store, and links to other "Weird" sites.
On this government website for the Borough of Westville, the "Gateway to South Jersey," can be found a histories of, for example, Westville industries, schools, and community organizations.
This website is devoted to the "History of South Jersey and its roots in the Quaker colony of West Jersey (1674 to 1702)." This site features many (and conflicting) definitions of South Jersey, population data, a graph on railroad development in the area, a chronology, information on slavery and voting, maps, and links and a bibliography.
This blog is a "Cornucopia of Historical Miscellany Primarily Dealing with, but not Limited to, West New Jersey." Articles on South Jersey topics (e.g. the history of public water distribution in Burlington County, an operational guide to a gristmill) are detailed and well-researched.