SoJourn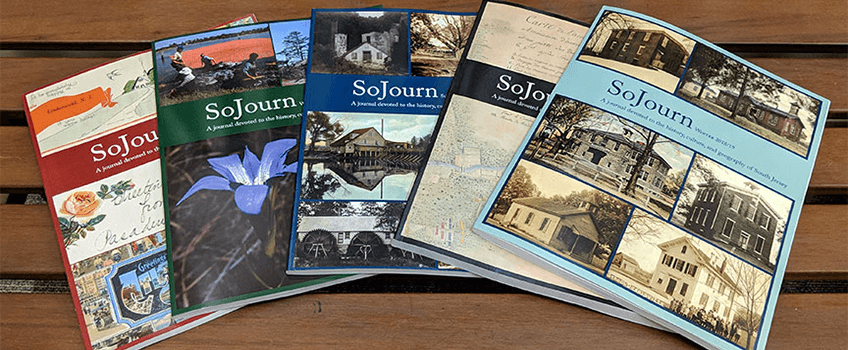 SoJourn is our journal devoted to the history, culture, and geography of South Jersey. All issues are available.
Purchase copies at the Stockton Campus Center Bookstore, Second Time Books in Mt. Laurel, the AtlantiCare Regional Medical Center gift shop, and Amazon. Price for standard editions is $18.00; expanded issues are $24. All proceeds support the publication of further South Jersey-related titles.
SoJourn is a collaborative effort. Local historians contribute the articles; Stockton students edit, design the layout, and set type; SJCHC oversees the publication.
Articles by Issue:
SJCHC / School of Arts & Humanities
Stockton University
101 Vera King Farris Dr.
Galloway, NJ 08205

Or write Thomas.Kinsella@stockton.edu