SoJourn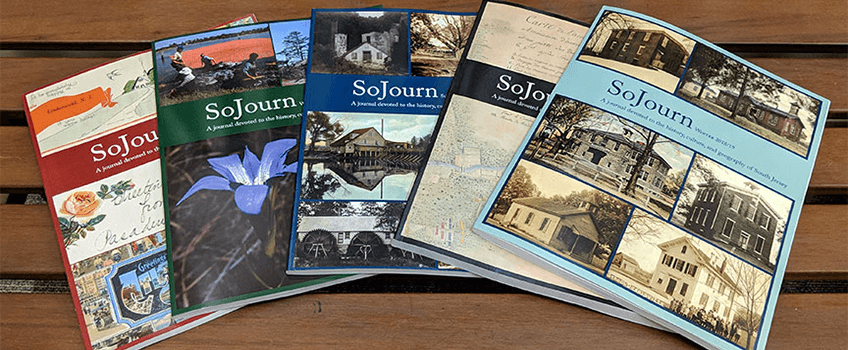 SoJourn — Several issues of our twice-yearly journal devoted to the history, culture, and geography of South Jersey are available.
It is available at the Stockton Campus Center Bookstore, Second Time Books in Mt. Laurel, the AtlantiCare Regional Medical Center gift shop, the Visitors Center at Smithville, which is part of the Burlington County park system, the Pine Barrens Store next to the Shamong Diner on Route 206 and Amazon. It will be available in other bookstores and establishments soon. Price is $10.00. All proceeds go to the SJCHC publication fund.
SoJourn is a collaborative effort. Local historians contribute the articles; Stockton students edit, set type, and design the layout; SJCHC oversees the publication.
Articles by Issue:
SJCHC / School of Arts & Humanities
Stockton University
101 Vera King Farris Dr.
Galloway, NJ 08205

Or write Thomas.Kinsella@stockton.edu