Why I Vaxxed Up
Why I Vaxxed Up is a series of stories from our Stockton community members sharing why they chose to get vaccinated, how they overcame fears and how it feels to exit the pandemic.
From feeling it was their civic duty to simply wanting to hug their extended family members, their reasons were varied and poignant.
The Ospreys navigated uncertain times together, but physically distanced. Now, as we vax up, our community is reuniting in person one shot at a time. Share your vaccination story.

Submit Your Vaccination Status

To request a medical or religious exemption, submit the COVID-19 immunization exemption form to the Office of Student Health Services.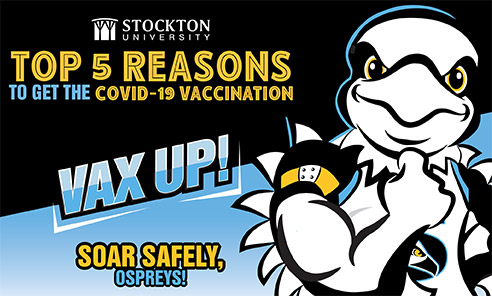 5. Want the full campus experience in fall? Getting Vaccinated Helps Ensure This.
4. Two words: No. Masks.
3. Want overnight guests in your dorm room? Get Vaccinated.
2. Protect youself, your friends, your fellow Ospreys, and your loved ones. It's That Simple.
1. You could win free tuition or housing for the fall 2021 semester!*
* Submit your vaccination proof by 5:00 p.m. on August 1 for a chance to win free housing or tuition for the fall. You'll also be eligible for weekly prize drawings.
(If you have already submitted your vaccination proof, thank you and good luck!)
Stories from our Stockton community: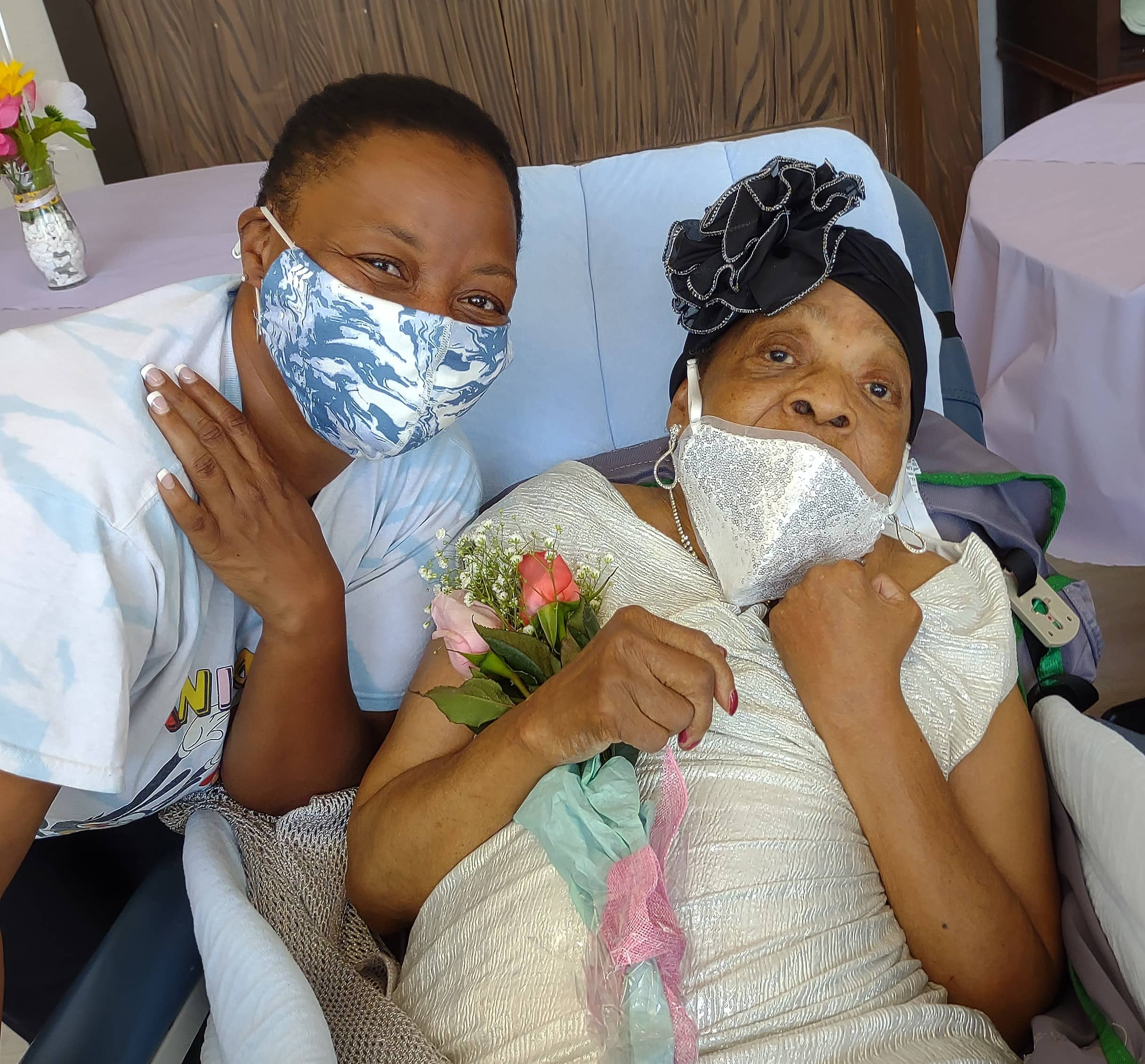 Pictured is Renee Tolliver and her mom, Joan Walker, at the resident fashion show at Complete Care at Linwood.
I got vaccinated to be close to my mom who is in a nursing facility. I honestly hadn't planned to, but physically being away from her during the pandemic was one of the hardest things ever. Once the facility opened for visits, being vaccinated not only allowed me in-person visits, it gave me the ability to provide my mom with some of the personal care that we were both missing such as feeding her and braiding her hair. Sometimes we don't realize the importance of being close to our loved ones until we are forced to be away from them. I am my mom's only child and would get vaccinated ten times if it meant I could be closer to her."
---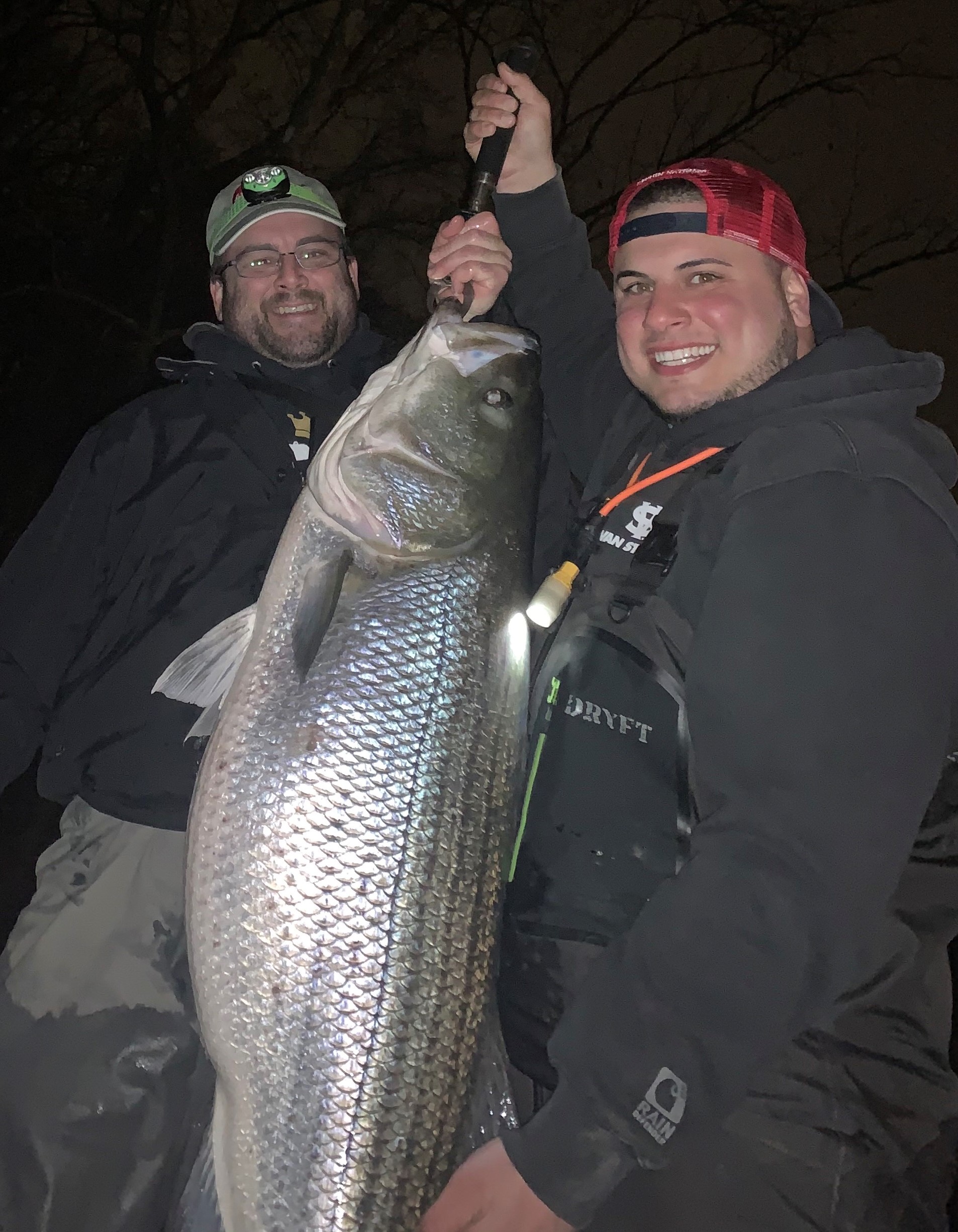 Adam Aguiar, left, holds a 50-pound striped bass he caught this season while fishing with fellow angler Shawn DeVincenzo. He also guided his colleague and friend, Nate Hartman, to his personal best striper, a 26 pounder!
Adam Aguiar got vaccinated for his grandmother, to safely return to in-person teaching and so he could get back to the Atlantic City beaches with his students to teach fishing. There's one other reason that he explains below.
I am a striped bass angler. My passion for this is what inspired my GNM course, Ecology and Saltwater Fishing. This calling, so to speak, structured my life's path in fact in many ways. March and April are the months in which true trophy striped bass can be caught. Though I am not in a demographic very vulnerable to COVID-19 mortality, I realized that getting the virus would, at minimum, take me out of commision from fishing. I did not, and could not, have that happen in the middle of the bass run."
---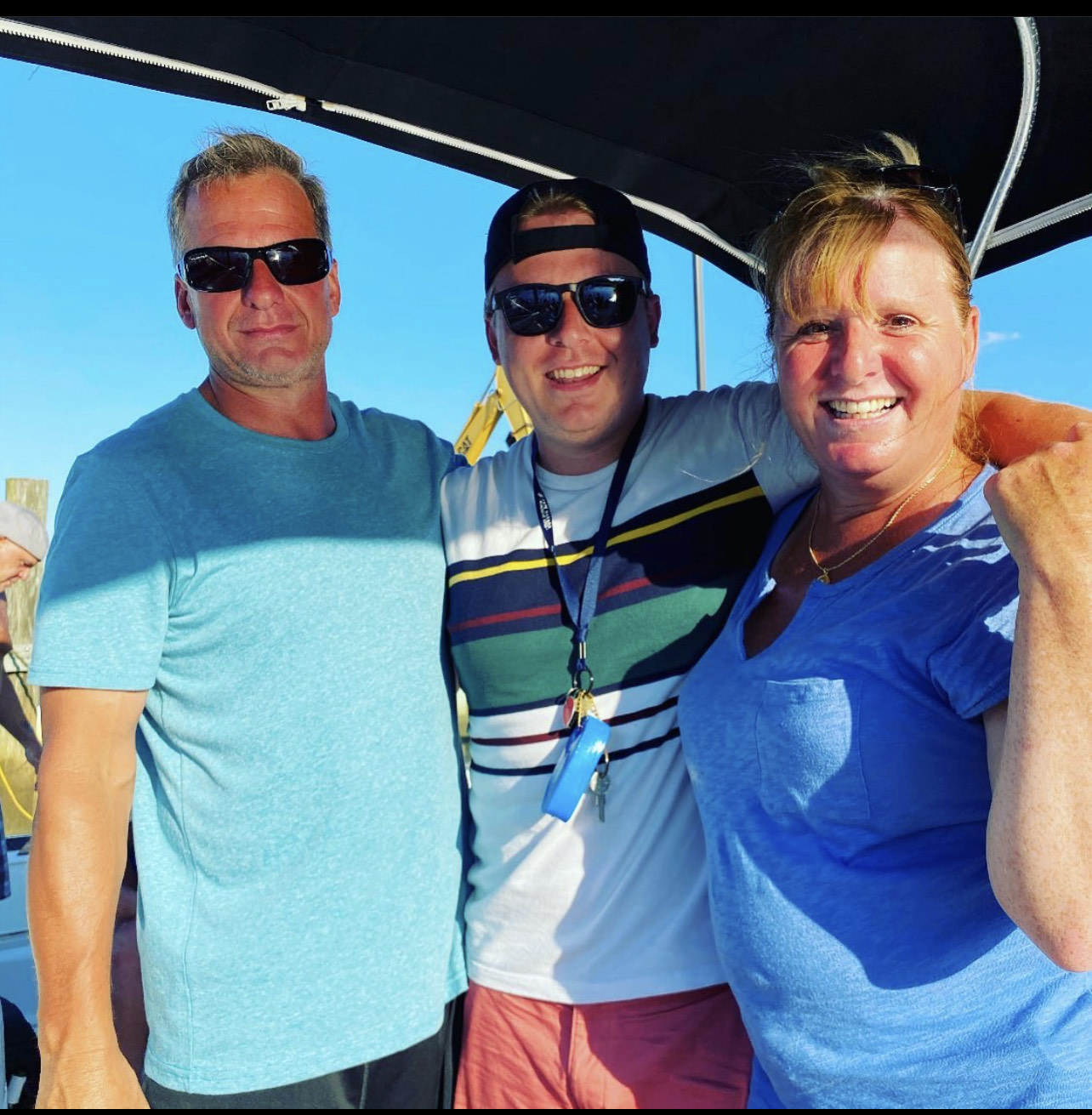 Pictured is Sean Carpenter with his father, Scott, and his late mother, Tara.
Like most others out there I was afraid and hesitant of the COVID-19 vaccine. Sadly, I regret to inform the university as to why I got my COVID-19 vaccine. During the month of April I had found out both of my parents were diagnosed with a positive COVID-19 test. My parents and I are inseparable. They're my best friends. Hearing this news absolutely devastated me. My mom's health continued to decline and she lost her final battle with COVID-19 on May 4, 2021. One of my mother's final wishes was that her children get vaccinated. That following day I fulfilled my mother's promise. I got my COVID-19 vaccine. I did it not only for my mother, but for myself and my loved ones. I stopped being selfish and I made it a point to say that if I can prevent another family from going through what I have gone through getting the vaccine is worth it. Without question. COVID-19 has changed my life forever. It put me through one of the toughest times of my life. My mother's battle and my finals felt like the world was on my shoulders. I thank Stockton University and my extremely caring and understanding professors every day. Without the accommodations being provided by the University and my professors I feel like I never would've made it. I take my mom's courage and fight with me everyday and use it to the best of my abilities. My mom would be so happy to see how far I've come. My graduation will be a very emotional day. I know she will be looking down on me smiling."
---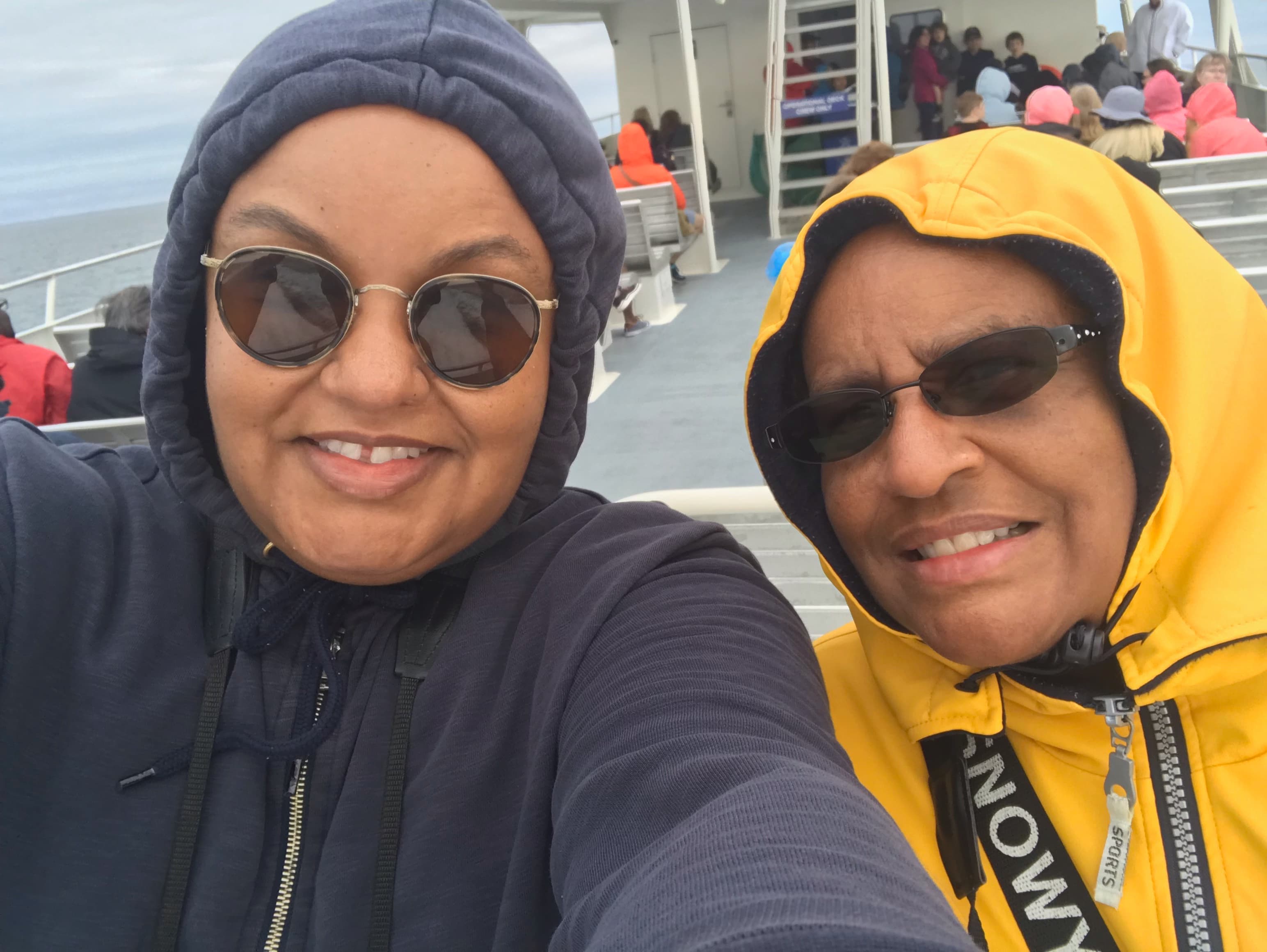 Since getting vaccinated, Valerie Hayes, pictured on the right, went whale watching in Cape Cod with her daughter, Angelene.
I'm one who gets vaccinated. I'd rather deal with a vaccination than a flu or some of the other horrible things that one can get. I also have a daughter who lives with me and who works in the health care profession so it was important for her to get vaccinated, and I couldn't wait until I got vaccinated. I didn't have any fear once I learned about it, and I know it's very different from other kinds of vaccinations, but so is COVID very different from what we have seen before. I listen to the science."
---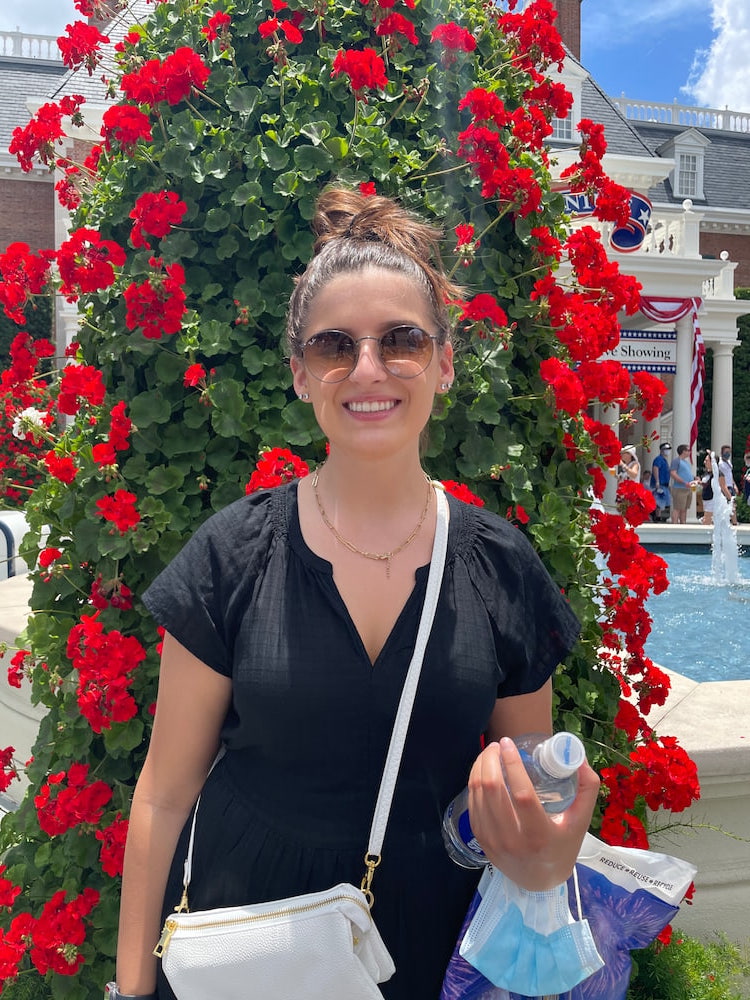 I decided to 'vax up' a few months after it was going around due to the fact that I just wanted to continue living my life with no restrictions.

I do believe science has come a far way and this opportunity was such an incredible opportunity I simply couldn't turn down. As soon as I got vaccinated I went to Disney a week later with my mom and it seemed to be the most normal we've seen in a while.

I am so thankful for the opportunity to be vaccinated and share my story as to why I am."
---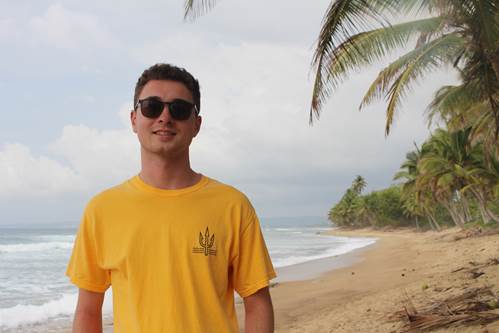 After seeing the hardships many friends and family were facing in order to keep their neighbors safe, I knew I wanted to do my part and get vaccinated.

The members of our campus community work way too hard to not be able to enjoy seeing one another in the hallway, participate in events like University Weekend, gather in the Campus Center Coffee House, and even enjoy our local beaches. To safely enjoy campus life with my friends, classmates, and fraternity brothers, I was very proud to receive the vaccine. Being able to return to normal life so far has been amazing, and I look forward to what my senior year on campus brings this fall."
---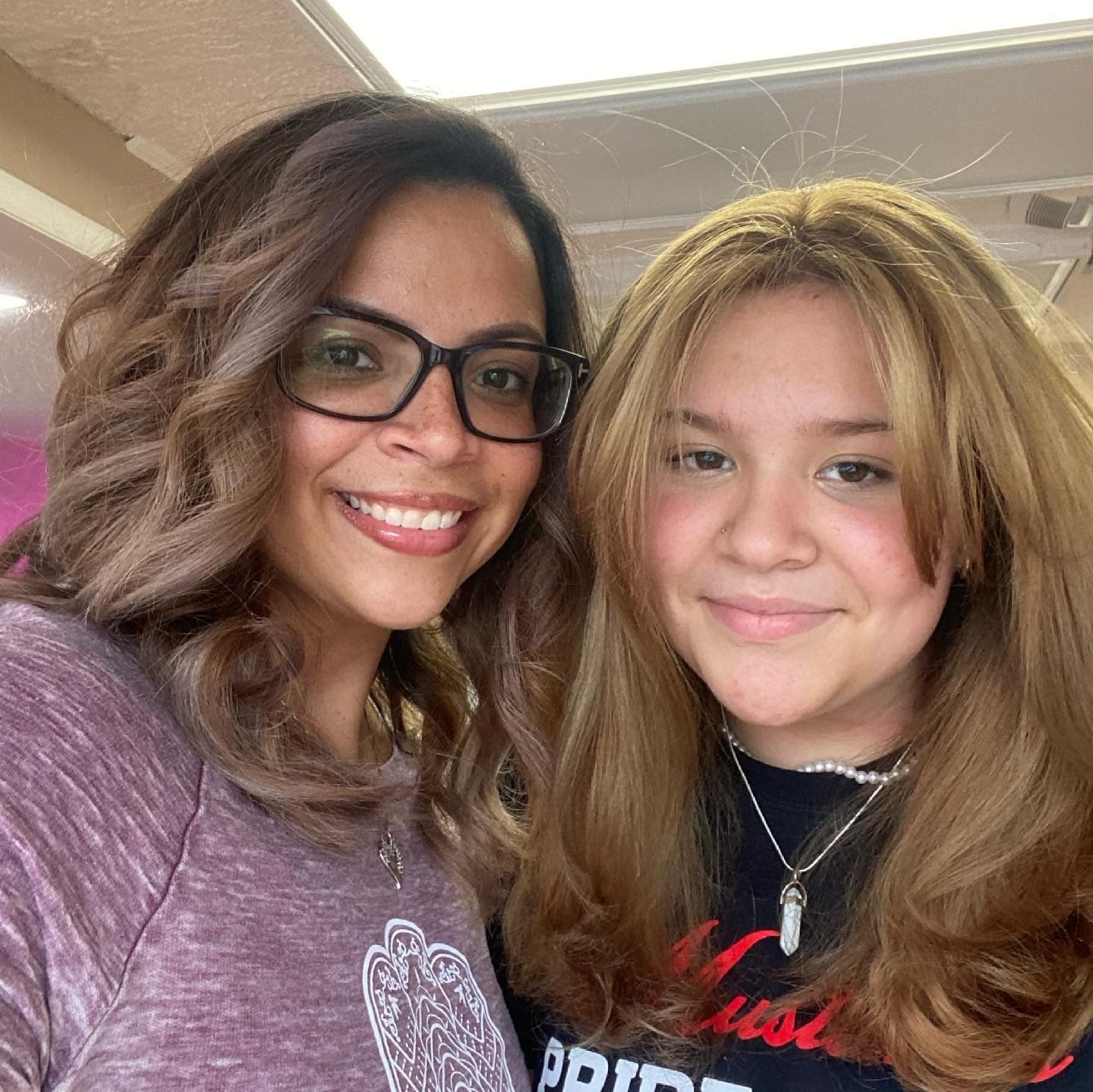 Heizel Prince and her daughter Layla
When it was difficult to make vaccine appointments early on, Heizel Prince reached out to assist friends. Word spread fast, and people began reaching out to her as a resource. "I was just happy to help all those who wanted an appointment," she said.
I helped anyone who wanted a vaccine appointment (about 30 individuals), and I decided to get vaccinated because I wanted to make sure my loved ones were protected; especially my daughter. At the time the vaccine became available to me, my daughter was not eligible as she is only 13. Thankfully she is fully vaccinated now!"
---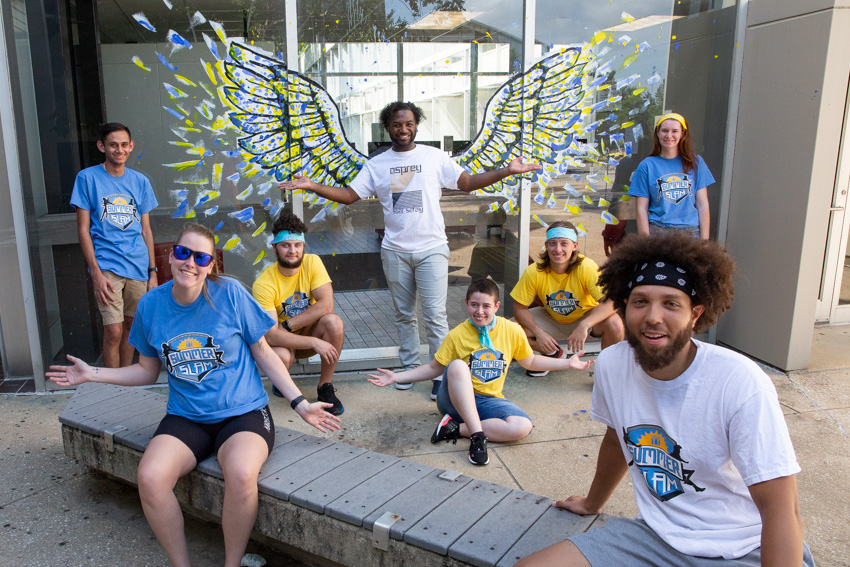 Marques Johnson and current students are excited to welcome new Ospreys.
I chose to get the vaccine because I thought it was the most responsible thing to do, not just for me, but for all those around me. I saw how the pandemic affected our students, so being able to get the vaccine and knowing it was getting us one step closer to being quote unquote back to normal, was important to me. To see all of the students here today at New Student Orientation and to see the smiles on their faces--because I haven't seen their smiles in so long--that is why I got vaxxed."
---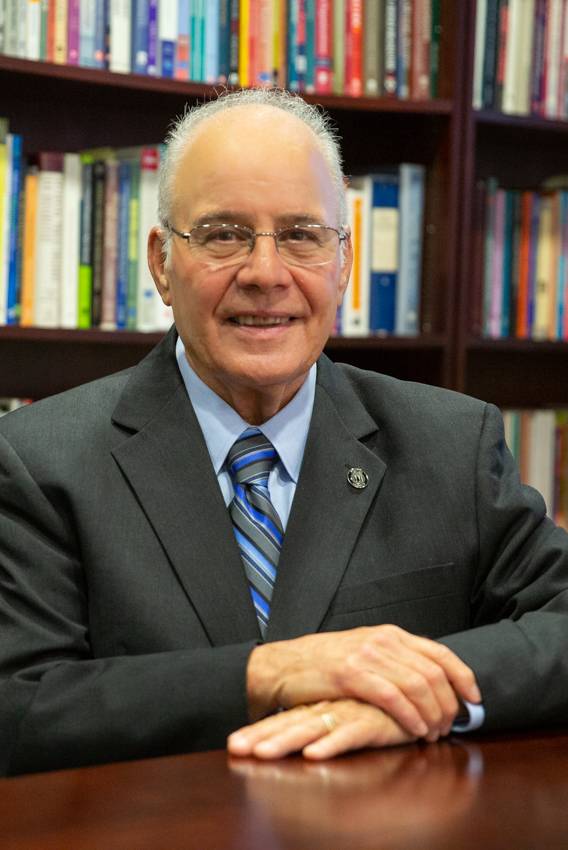 Both my wife and I were vaccinated the same day. It was Jan. 20, the soonest we could possibly get it. We did it for a number of reasons.

Both Lynne and I are at risk in different ways, so we wanted to make sure we were safe, but more importantly we felt there was a social responsibility, particularly as the president and first lady of a university to be the first to take it, that it was safe.

Remember, you are not only protecting yourself by getting the vaccine, but you're also protecting others. And I think we all have a moral obligation to do that.

We housed the AtlantiCare hospital personnel at the Chris Gaupp site because we wanted to do everything we could as an institution of higher education to help promote safety and security. In addition, we offered to be a mega-site here.

To those who have not taken it yet, I strongly encourage you to do so because it really is a relief. Please care about others as much as you care about yourselves and get vaccinated."
---

I got vaccinated in March and April, as soon as I was eligible. No side effects, unless you count joy and relief.

To me getting vaccinated felt like a civic duty—like voting or looking out for an elderly neighbor.

I am so happy that we will be returning to more in-person classes this fall, and it will be great to have students and faculty back in the Tutoring Center. I look forward to using zoom as a verb again and seeing my students' faces and hearing their voices without asking them to unmute.

As for Gracie, my dog and faithful companion, she has all her shots, too—for the greater good."
---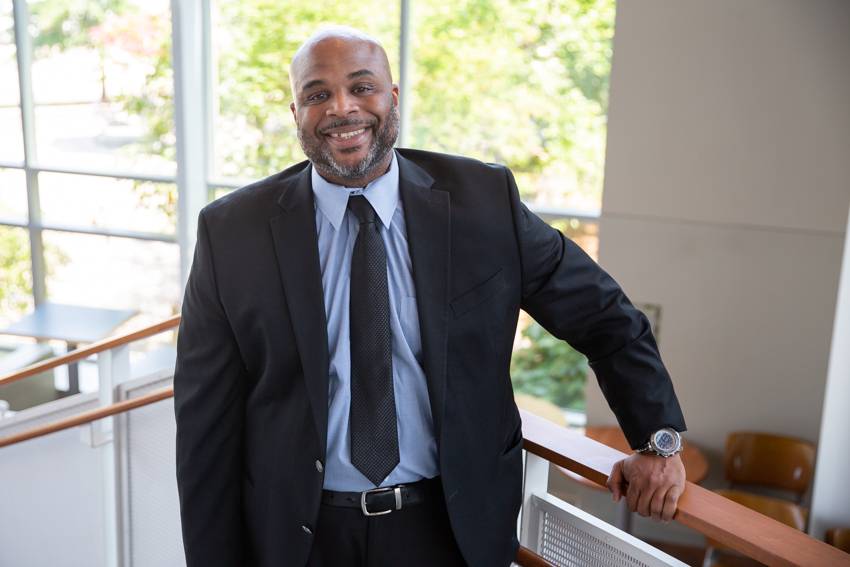 The COVID-19 pandemic has impacted the health and wellbeing of our global community. It has limited our ability to connect with our families, friends, students and colleagues.

Our students need and deserve the rich, transformative educational experience that can only occur in an in-person, safe, healthy learning environment.

I got vaccinated as soon as I had the opportunity to help us get back to thriving in the vibrant communities that we need, love and value.

I can't wait to see my family, friends, students and colleagues again this Fall."
---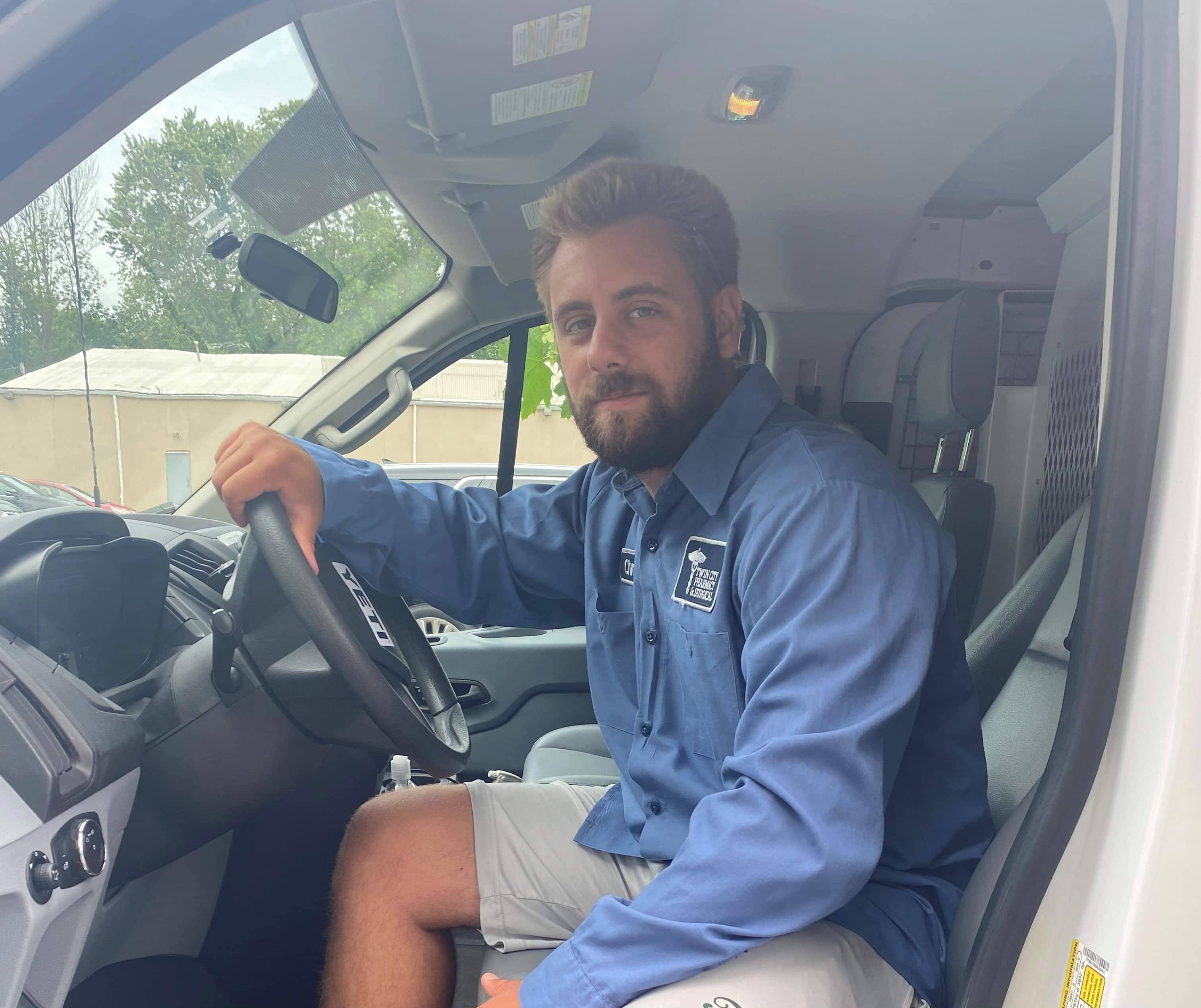 I was hesitant to get the vaccine at first. But I realized it was important to protect not only myself but people around me.

My job required me to come in contact with material that previously belonged to people infected with COVID-19, and that was the driving factor. My job was to clean and help deliver hospice equipment and medications needed by those who were infected with COVID-19. Being on the front lines opened my eyes to how gruesome conditions were.

I saw it as my responsibility to get the vaccine so that I can comfortably be with my friends and family. Through it all, I saw the vaccine as the light at the end of the tunnel. Getting the vaccine seemed like the right decision for me. My hope was to lessen the impact that the virus has on all of us."
---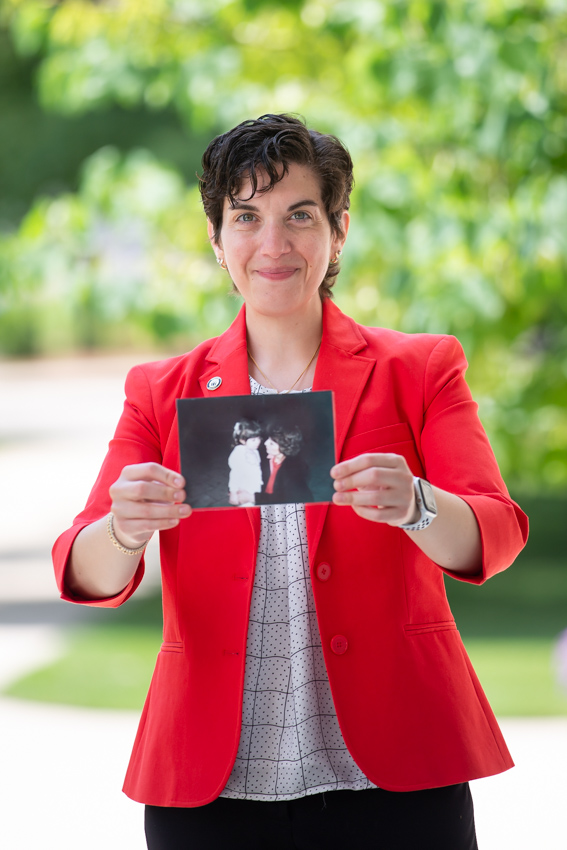 Haley Baum holds a photo of her and her grandmother.
To me getting vaccinated was never a question.

My inspiration in everything I do and my absolute favorite person is my 88-year-old grandmother, Ursula. We are both immune compromised. I got vaccinated to protect her and of course give her as many hugs as possible!

I have been lucky to be a part of the team working together to combat COVID on campus and in our community. Getting vaccinated was just the next step in our work.

Every day I try to make an impact and teach our students that they are part of something bigger than themselves. In a way, getting vaccinated is an example of leadership -- knowing that your choices not only impact others, but it can make a true difference in the lives of those around you. I got vaccinated because I want to be an example, encouraging those around me to do the right thing and always help in whatever way they can. That is what my grandmother taught me."
---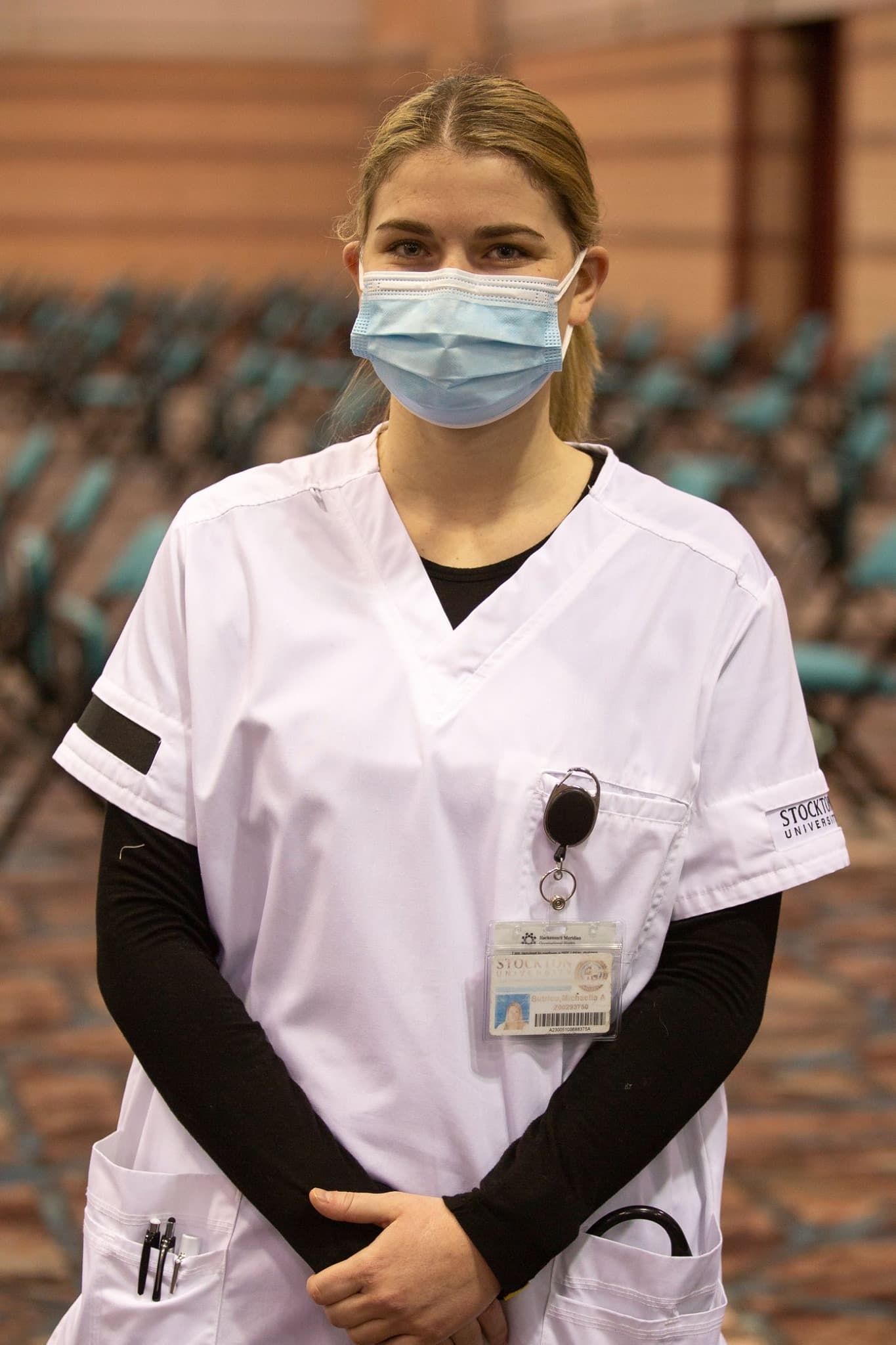 Nursing major Michaella Butrico is a vaccine recipient who also administered COVID-19 vaccines with more than 100 classmates during a clinical experience at the megasite in the Atlantic City Convention Center this spring. We asked her to share her experience administering vaccines.
I chose to get vaccinated because I wanted to keep myself and others safe. I also wanted to be a part of the change to potentially suppress the virus and get things back to normal.

For the people receiving them, they seemed super excited to be a part of it and excited to try and get things hopefully back to normal. There were people who were scared, but right after the shot, they said it was painless."
---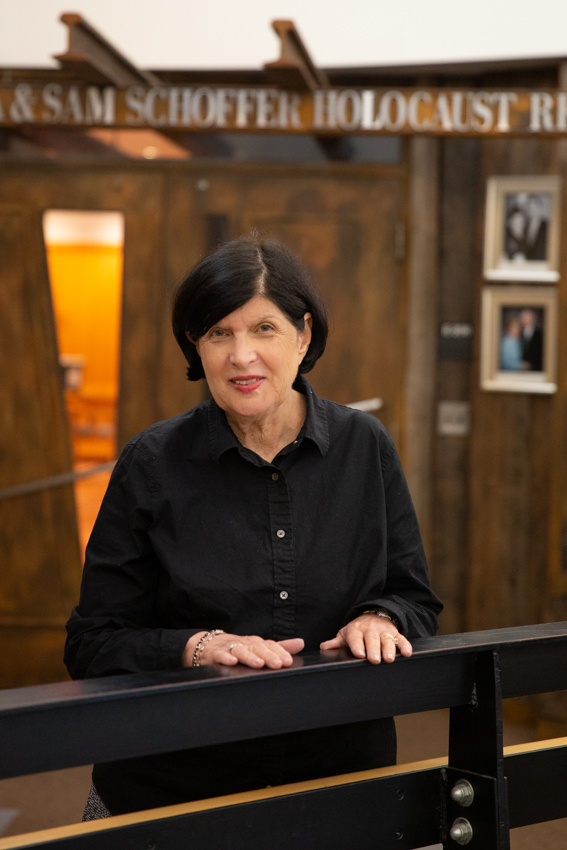 I have gotten vaccinated because number one I want to protect myself and my family. I want to protect my students, my grandchildren and all those I come into contact with. Being vaccinated means we will all be healthy again."
---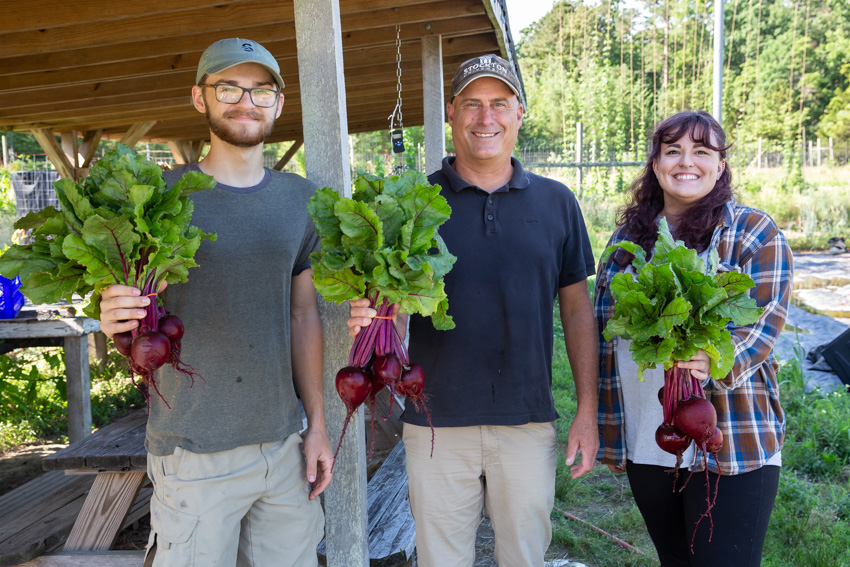 We can beet COVID-19. Pictured are Ron Hutchison with farm interns Jack Swenson and Taylor Groskorth-Flynn, holding beets freshly pulled from the field.
I got the vaccine so that when the fall semester starts I can do keg stands and do it safely," said Ron Hutchison with a chuckle. On a serious note, he shared, "Right after getting the vaccine, I went out to a restaurant outdoors and felt really safe doing it, which was a wonderful experience."