Women's Leadership Council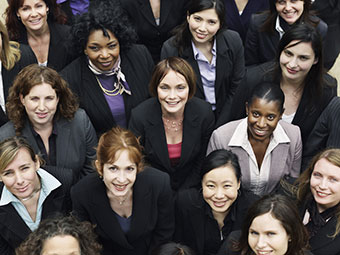 Philanthropy is powerful and women play a very important role in that. In the past 40 years, women have emerged with a bold and visible presence in the world of Philanthropy. Since 1996 women's philanthropy has increased by more than $10 billion. Women now own almost half of the publicly traded stock and by 2025 women are expected to own more than half the wealth in the United States.
Over the past ten years, Women's Leadership Councils have formed across the country. These leadership councils, made up of dedicated female philanthropists, are making a significant impact in their communities. A Women's Leadership Council for Stockton University is a great way for us to mentor young women, create a culture of philanthropy and provide personal and professional enrichment opportunities for women in our region.
More than 56% of our graduates are women and more than 22,000 of them reside in New Jersey. Our female leadership is also strong at Stockton, almost half of our board leadership is female and more than half of our Deans and Assistant Deans are women. There is enthusiastic support for a Women's Leadership Council at Stockton. After months of research, we have recently launched an extensive series of focus groups. Feedback from our students, alumni, faculty, staff and friends will help to shape Stockton's Women's Leadership Council. We are committed to creating a council that speaks to the needs in our region and the greater community.