Activities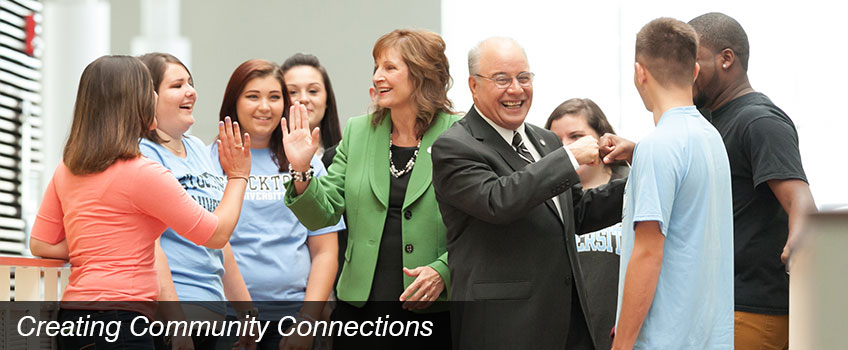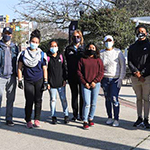 Community Cleanups
In Fall 2020, Lynne Kesselman spearheaded a Community Cleanup event in the Chelsea neighborhood of Atlantic City. Some 50 Stockton University students and employees joined community members and collected 180 bags of trash, five truckloads of bulk trash and 50 lbs. of shredded materials. The cleanup was sponsored by Stockton, the Chelsea Economic Development Corp. and the Chelsea Neighborhood Association.
Contact Lynne Kesselman if you are interested in setting up a cleanup event for your Atlantic City neighborhood.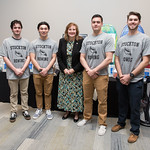 Rowing & Growing with the Ospreys
As a mother of a high school rower, Lynne Kesselman saw the dedication and teamwork of crew teams in the community. The Kesselmans knew Stockton's location and history in Atlantic City offered a great opportunity to recruit talented rowers and develop their skills while offering them a world-class Stockton liberal arts education.
The Rowing and Growing Initiative formed in 2018 to expand the reach and potential of the Stockton crew teams, engage the community and raise critical funding for the programs.
Read More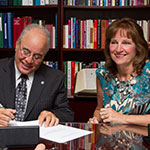 Kesselman Scholarship
In August 2015, Lynne and Harvey Kesselman pledged $25,000 to establish a new scholarship: the Lynne Kesselman '82, M.A. '05 and Harvey Kesselman '79 Endowed Scholarship Fund. In May 2018, the Kesselmans doubled their gift to $50,000. "Attending Stockton was one of the happiest and most exciting times of my life. Education truly is the key to a better society, and we must always encourage others to learn and grow," said Mrs. Kesselman. Stockton also offers a number of other scholarships.
Read More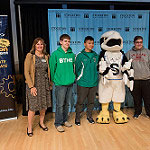 Encouraging Computer Science
Lynne Kesselman was an award-winning Computer Technology educator at Egg Harbor Township High School where she taught classes such as Web Design and Computer Programming (Java/C++). Kesselman is active in the Computer Science Teacher Association's South Jersey chapter and helped organize the Stockton Computer Science Programming Competition for high school students.
Read More
Past Initiatives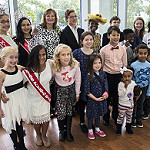 Stockton's Got Talent Show
Lynne Kesselman was the Honorary Chairperson of the Stockton's Got Talent Show, an event that occurred during University Weekend. The sixth annual show was held on Sunday, Oct. 7, 2018 in the Campus Center Theatre. The show featured the entire Stockton University family including our talented faculty and staff and the gifted children of the University family as well.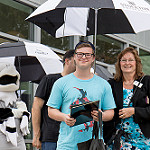 Stockton's Pep Song
In 2016, following the creation of Stockton's Pep Band, Lynne Kesselman chaired the Pep Song Committee and initiated a public song-writing contest to create a Pep Song for the University. "Stockton's sports teams are a great source of pride and having our own Pep Song will be another way for fans to display their Osprey spirit," said Kesselman.
Three finalists had the opportunity for complimentary consultation time to refine their submissions with composer and arranger Ed Vezinho. The winner of the contest was chosen by songwriter and producer Fred Jerkins III.
The winning song, submitted by Jeff Toth, debuted at University Weekend in 2016.