Meet the Staff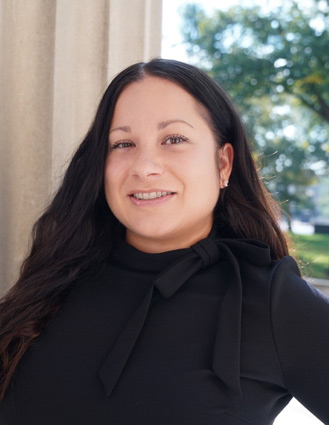 Jovin M. Fernandez
Multicultural Center, Director
Jovin.Fernandez@stockton.edu
609-652-4402
F-000
Ms. Fernandez joined Stockton University as the inaugural director of the Multicultural Center in November 2022 to cultivate counter-spaces to support the engagement, belonging, and development of African-American, Latinx, Asian, and Native American (ALANA) students.
Ms. Fernandez, a Trenton native, first-generation student, and EOF alumna, brings over a decade of experience in higher education spanning Career Services, Admissions, Housing and Residence Life, Student Activities, and College Access. She cares deeply about serving underrepresented and marginalized students to help them develop their confidence, leadership skills and persist through college. She strives to help students find their voice so they can advocate for change and justice on campus and in their communities.
Ms. Fernandez is currently pursuing an Ed.D. in Organizational Leadership from Stockton University and expects to graduate in May 2024. She also holds a master's degree in Organizational Leadership from Rider University and a bachelor's in sociology and criminal justice from Bloomfield College.