Upcoming Events
Stockton University at Manahawkin is pleased to host a variety of educational events. To stay informed about upcoming events, we encourage you to follow us on social media and sign up for our email list.
---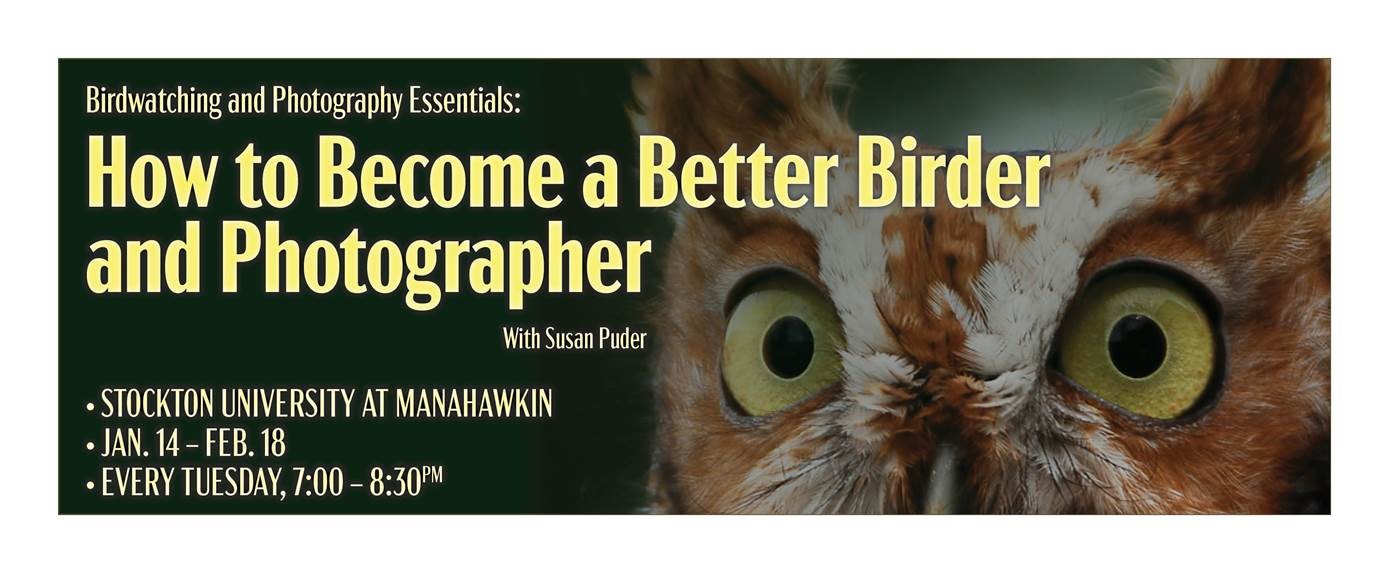 How to Become a Better Birder and Bird Photographer
Tuesdays, January 14th – February 18th, 2020
7:00pm-8:30pm
Join Susan Puder, nature and wildlife photographer with over 30 years' experience and avid birder, as she introduces birding basics and build upon your knowledge of bird identification, spring migration, raptors of NJ, and birding year-round in New Jersey as well as how to take better photographs of birds. This six-week class concludes with a field trip to Forsythe National Wildlife Refuge so participants can practice their new birding and photography skills. This class is designed for people new to birding or want to increase their knowledge for identification and locating birds in New Jersey.
**Seating is limited**
For more information or to register, click here!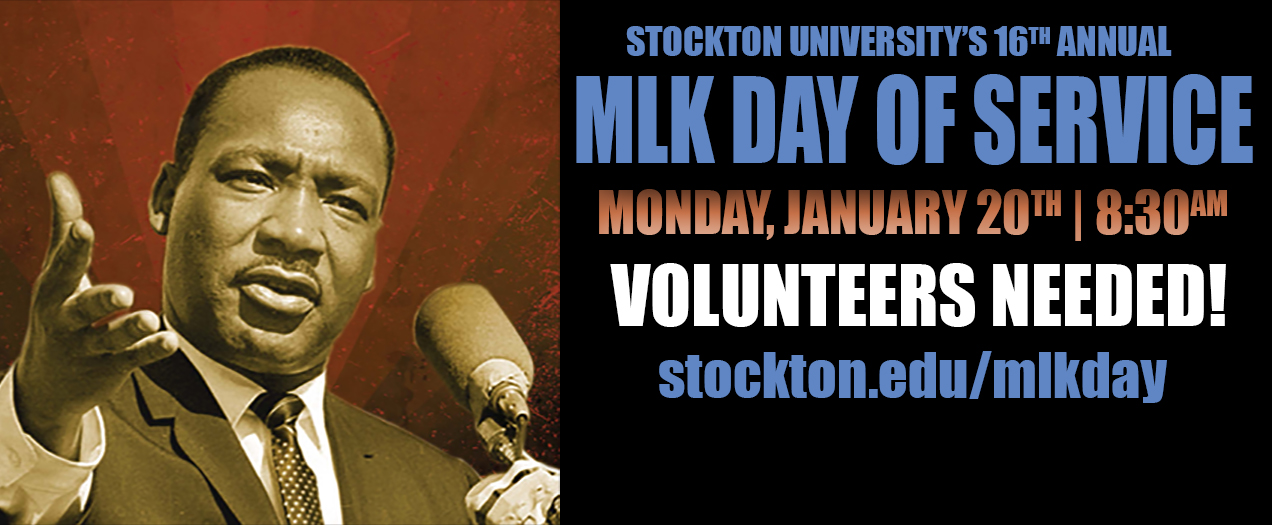 Stockton University's 16th Annual

MLK DAY OF SERVICE


Monday, January 20th, 2020
9:00pm

Please Join Stockton University at Manahawkin at The Tuckerton Seaport.
Spend the day participating in community service and making a positive impact.

-Projects will be indoor/outdoor (weather permitting).
-Projects will include something for everyone such as painting,
organizing, exhibit change prep, and outdoor refurbishments.
-No experience, special skills, or tools are necessary.
-Family members and friends welcome!

For more information or to pre-register, please visit: stockton.edu/mlkday
or call 609-626-6060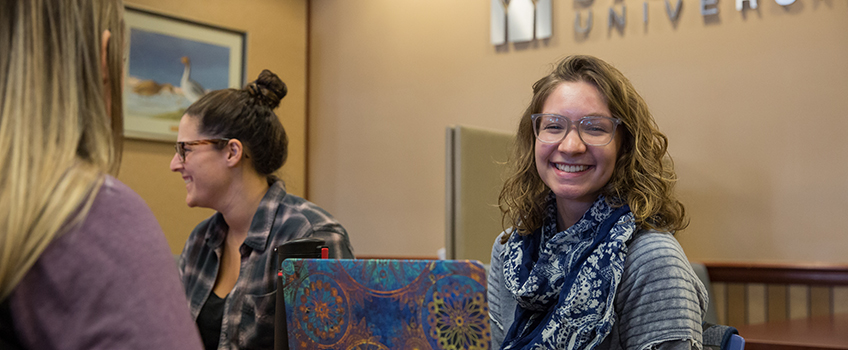 Transfer Admissions Day in Manahawkin


Thursday, February 13th, 2020
10:00am - 3:00pm

Potential transfer students are welcome to visit Stockton at Manahawkin to receive an instant decision from Assistant Director of Admissions Transfer Coordinator James Rodia. Attendees are asked to bring any up-to-date transcripts with them to assist in the instant decision process. Rodia will also be available to answer any questions attendees may have about Stockton or the admissions process.

Questions? Call 609-626-6060

Upcoming Dates: 3/12/20 & 4/15/20
---