Upcoming Events
Stockton University at Manahawkin is pleased to host a variety of educational events. To stay informed about upcoming events, we encourage you to follow us on social media and sign up for our email list.
---
Upcoming Events: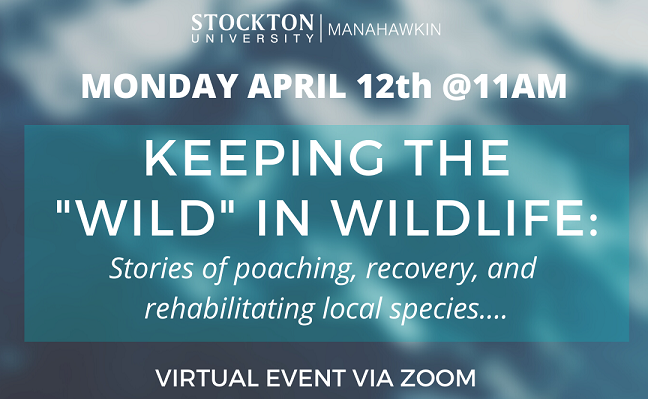 Keeping the "Wild" in Wildlife: Stories of poaching, recovery, and rehabilitating local species...
Past Event: Recording will be added shortly.
Join us with Dr. John Wnek to hear the story of Bayley, a local, wild diamondback terrapin that was taken as part of the illegal pet tradeand what is being done to try to get her back to the wild. The programwill focus on some challenges in rehabilitating wild animals to ensure thatthey can function well when returned to the wild.
Dr. Wnek is a supervisor at the Marine Academy of Technology and Environmental Science, NJ, and adjunct instructor at Stockton University. He is also research coordinator for Project Terrapin and the Save Barnegat Bay Student Grant Program.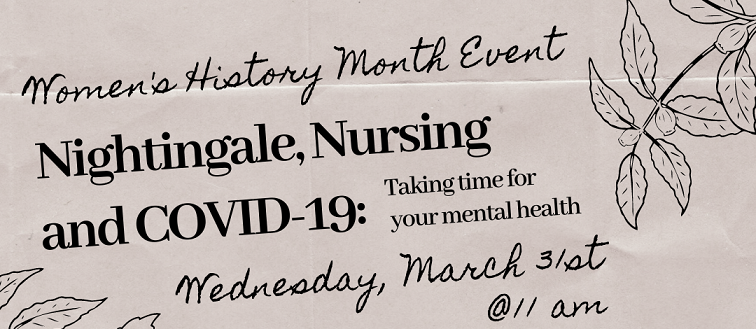 Nightingale, Nursing and Covid-19: Taking Time For Your Mental Health
Past Event: Recording will be added shortly.
The current pandemic will be discussed in relation to the increased rates of depression, anxiety and Florence Nightingale's belief of the importance of keeping both mindand body healthy.Methods to maintain mental healthwill be explored and resources provided.
Presenter: Jacqueline Arnone, PhD, PMHNP-BC is a full-time Assistant Professor of Nursing at Stockton University.Dr. Arnone is also a Psychiatric Mental HealthNurse Practitioner, part-time at Ocean Mental Health Services-Crisis DiversionUnit.Dr. Arnone's interests are in Population Health and Mental Health issues.
Past Events:
"Lifestyle Medicine Approach for Type 2 Diabetes Prevention & Management"

Presented on November 17th @12Noon Via Zoom