Events
---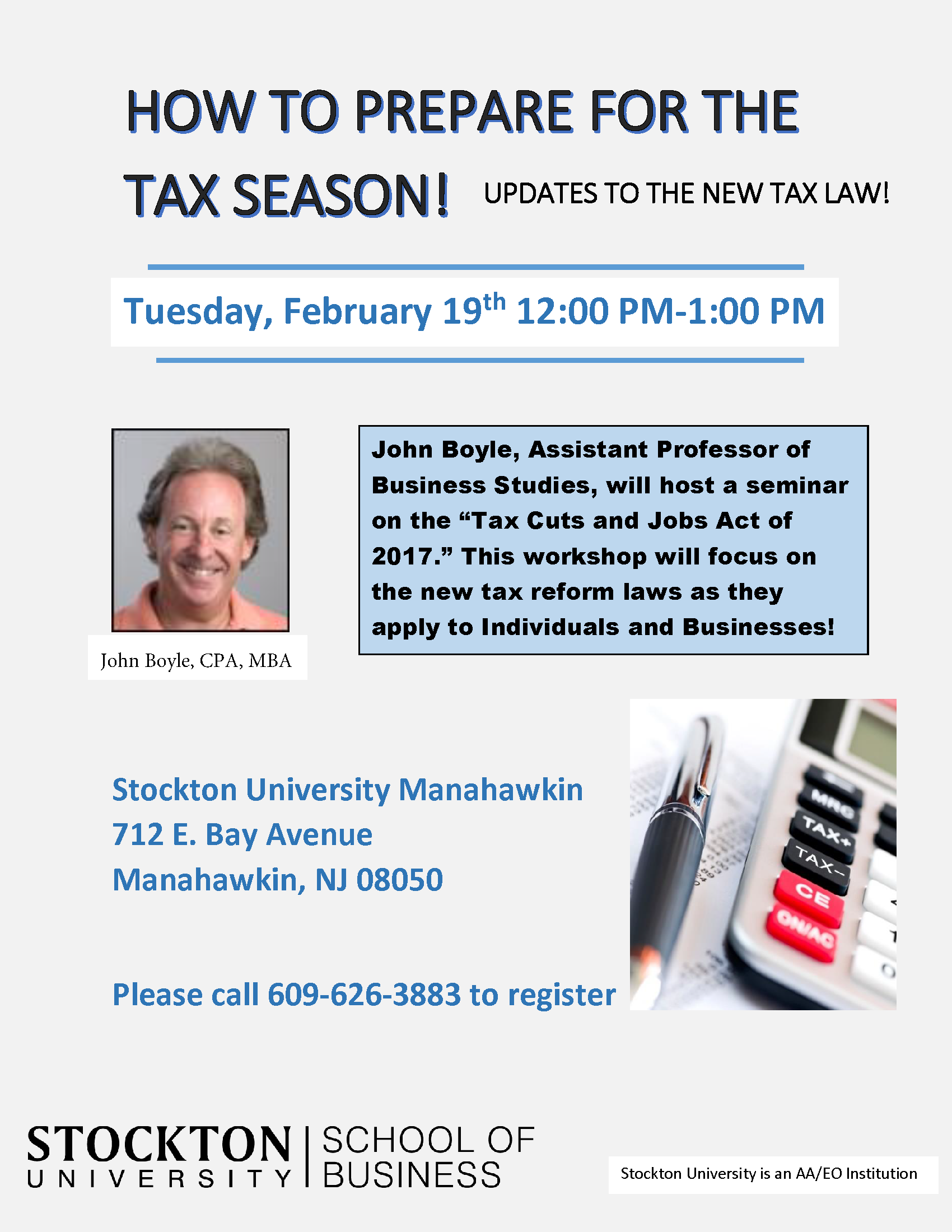 How to prepare for the
Tax Season
Tuesday,
February 19th,
2019
12:00pm-1:00pm

John Boyle, Assistant Professor of Business Studies, will host a seminar on preparing for tax season. Boyle will discuss new ta reform and how it applies to both individuals and businesses.

Please call 609-626-3883 to register.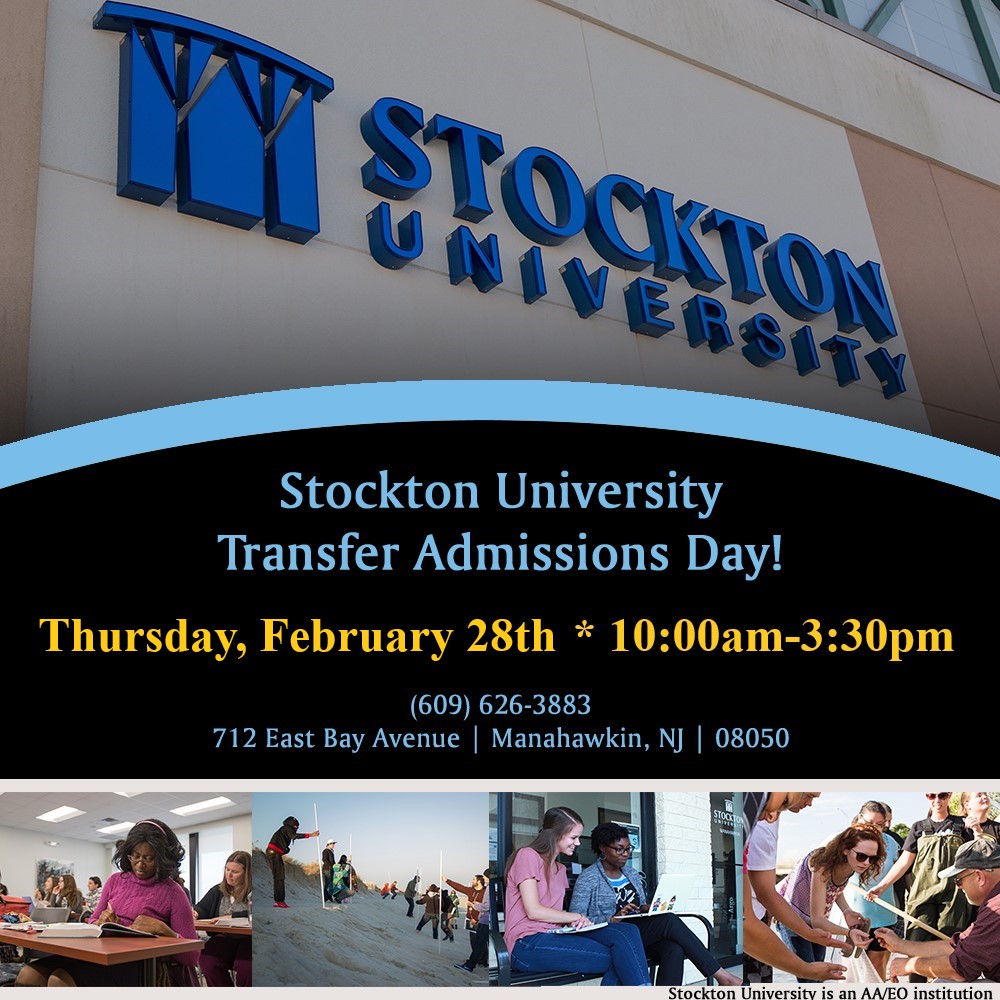 Transfer Admissions Day
Thursday, February 28th,
2019
10:00am-3:30pm

Potential transfer students are welcome to visit Stockton at Manahawkin to receive an instant decision from Assistant Director of Admissions transfer Coordinator James Rodia. Attendees are asked to bring any up-to-date transcripts with them to assist in the instant decision process. Rodia will also be available to answer any questions attendees may have about Stockton or the admissions process.

Questions? Call 609-626-3883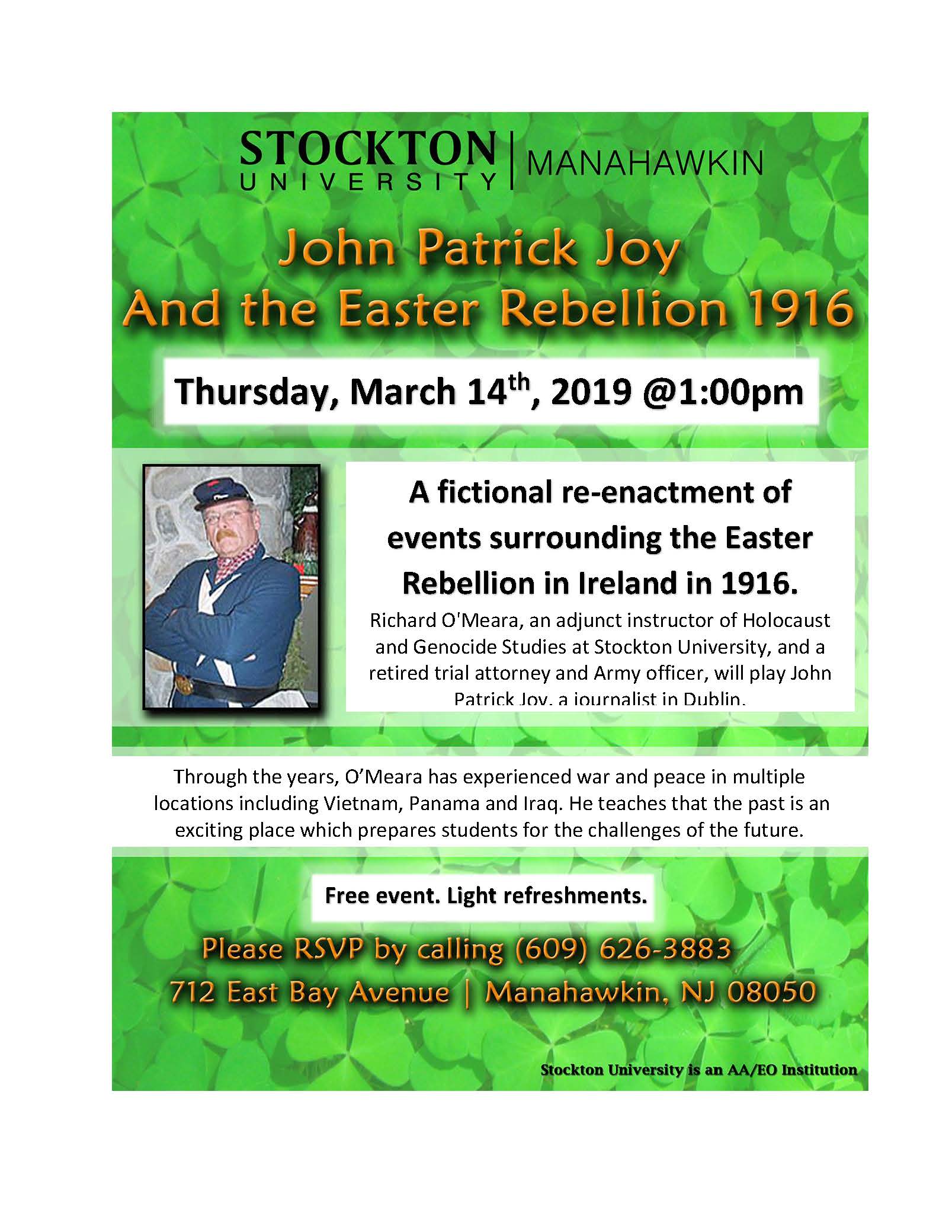 John Patrick Joy and the Easter Rebellion 1916
Thursday, March 14th,
2019
1:00pm-2:00pm

A program featuring a fictional
re-enactment of events surrounding the Easter Rebellion in Ireland in 1916. Richard O'Meara, an adjunct instructor of Holocaust and Genocide Studies at Stockton University, and a retired trial attorney and Army officer, will play John Patrick Joy, a journalist in Dublin.

Please call 609-626-3883 to register.
America and the Holocaust
Friday, April 5th, 2019
1:00pm-2:00pm
History does not always follow a linear path, logic, or common sense. One of the great questions was whether or not America 'abandoned' the Jews before and during the Holocaust and the Second World War…..
This seminar will explore issues and personalities which are important in the argument. New evidence emerges, yet the question remains.
Please call 609-626-3883 to register.