Upcoming Events
Stay Connected!
Join our monthly e-newsletter:
---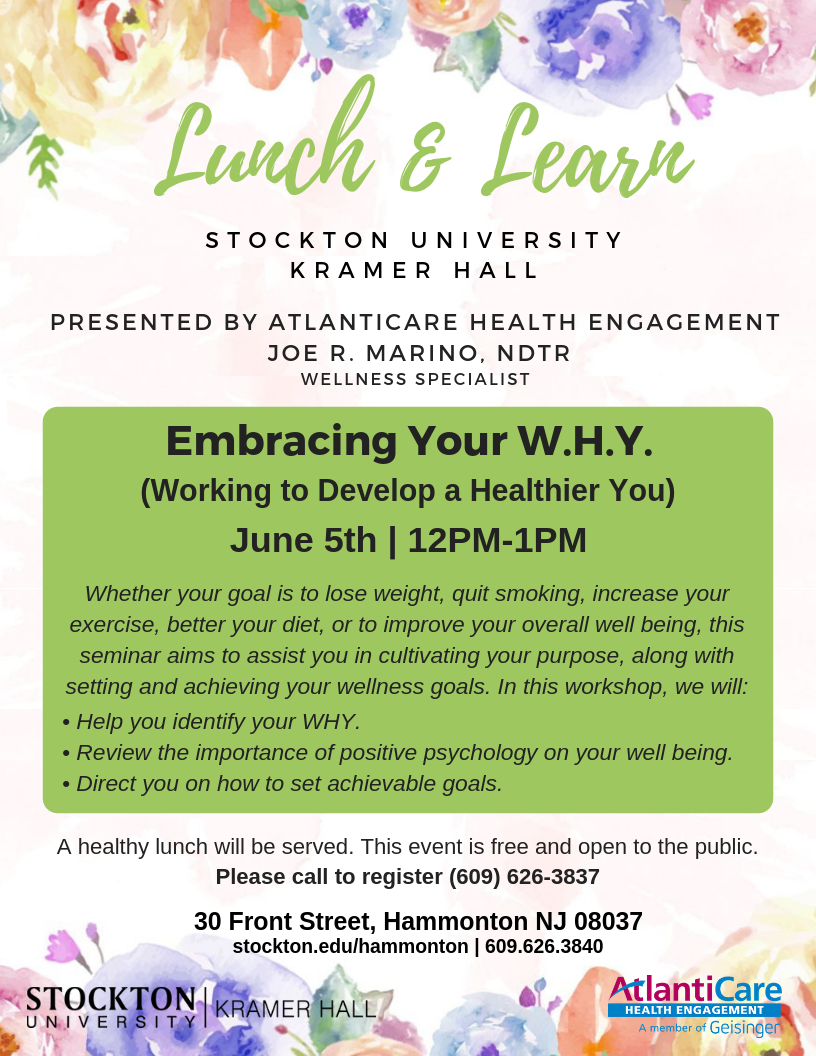 Mental Health Lunch & Learn Series
Embracing Your W.H.Y.
(Working to Develop a Healthier You)
Wednesday, June 5th
12:00PM-1:00PM

In this final presentation of the Mental Health Lunch & Learn Series, Joe Marino, Wellness Specialist from AtlantiCare, will help you identify your WHY, review the importance of positive psychology on your well being, and direct you on how to set achievable goals.
Please register at stocktonhammonton.eventbrite.com
---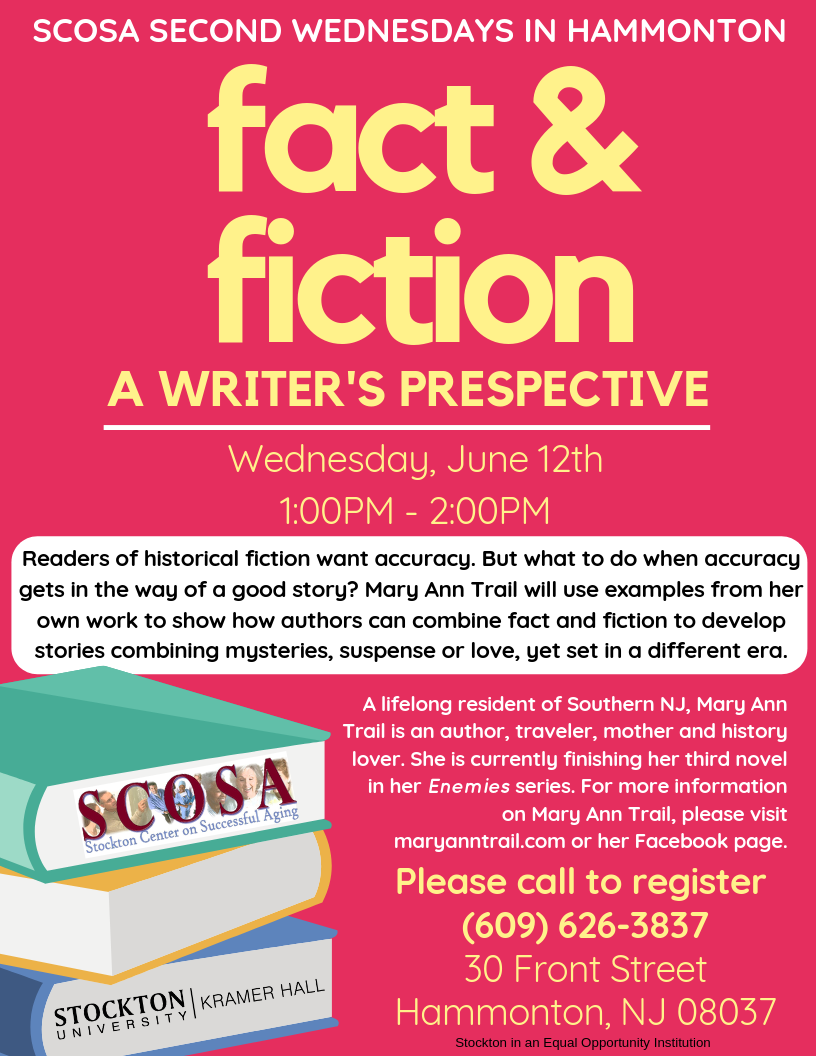 SCOSA Second Wednesday's in Hammonton
Fact & Fiction: A Writer's Prespective
Wednesday, June 12th
1:00PM-2:00PM

Stockton's Center on Successful Aging presents Fact & Fiction: A Writer's Prespective with Mary Ann Trail. She will use examples from her own work to show how authors can combine fact and fiction to develop stories.
Please call to register: 609-626-3837
For more information, please visit Stockton.edu/SCOSA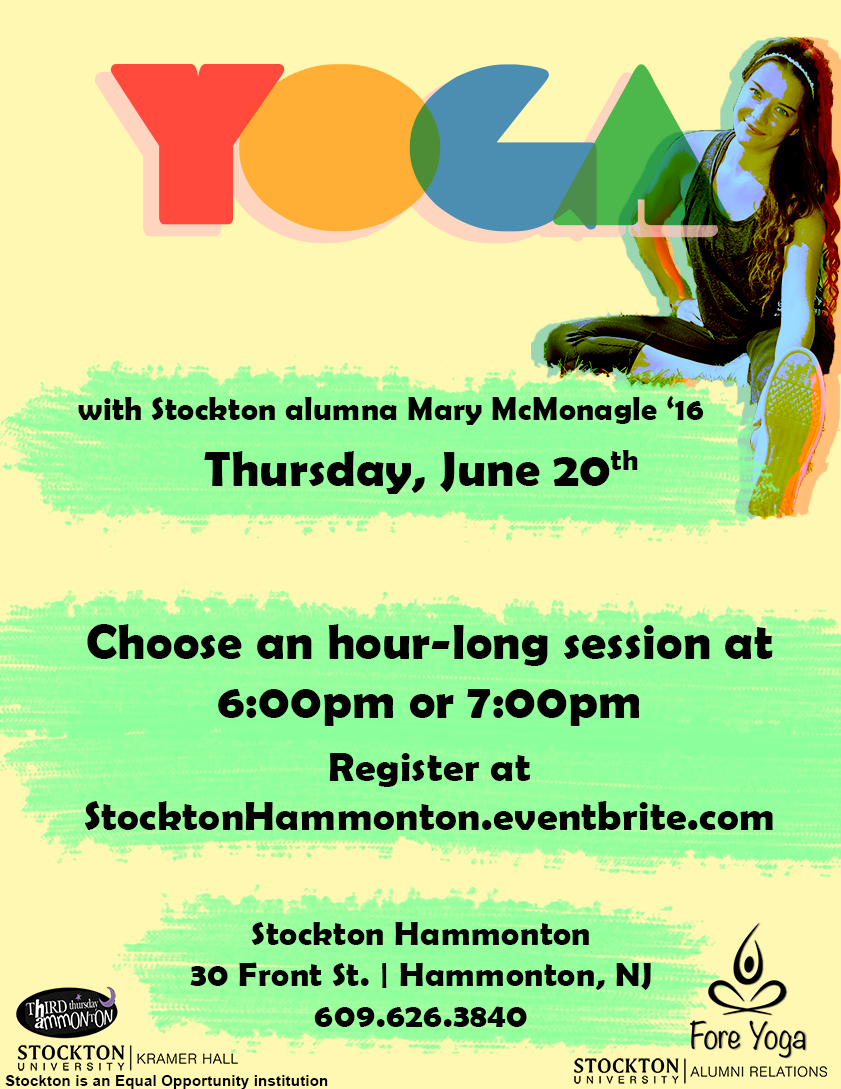 THIRD THURSDAY:
YOGA
Thursday, June 20th
Choose an hour-long session at
6:00PM or 7:00PM
Join Stockton Alum Mary McMonagle, '16, for an hour-long yoga session during our June Third Thursday festivities.
Mary currently runs Fore Yoga, a mobile yoga studio based out of southern New Jersey.
Please register at stocktonhammonton.eventbrite.com
---
---
Ongoing Events: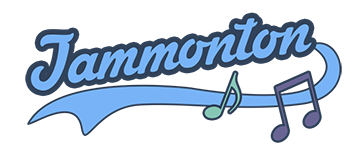 Jammonton: Informal Jam Session
Every Third Thursday, 6PM-8PM
All acoustic instruments and skill levels are welcome! This event is free and open to the public.
---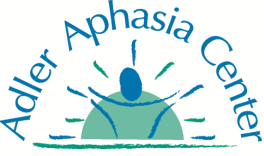 Adler Aphasia Center
The Stockton University Masters of Science in Communication Disorders Program has aligned with Adler Aphasia Center to offer twice-monthly free clinics for those suffering from aphasia, a speech and language disorder. The group will meet on the second and fourth Fridays of each month from 10 a.m. – noon at Stockton University's Kramer Hall, 30 Front St. in downtown Hammonton, N.J.
For more information and to pre-register, contact: Wendy Greenspan at 973-530-3981 or email: wgreenspan@AdlerAphasiaCenter.org
---

Literacy Volunteers Association
Please visit www.lvacapeatlantic.org or call the LVA office at 609-383-3377 for more information about offerings at Kramer Hall in Hammonton.
---