Upcoming Events
Stay Connected!
Join our monthly e-newsletter:
---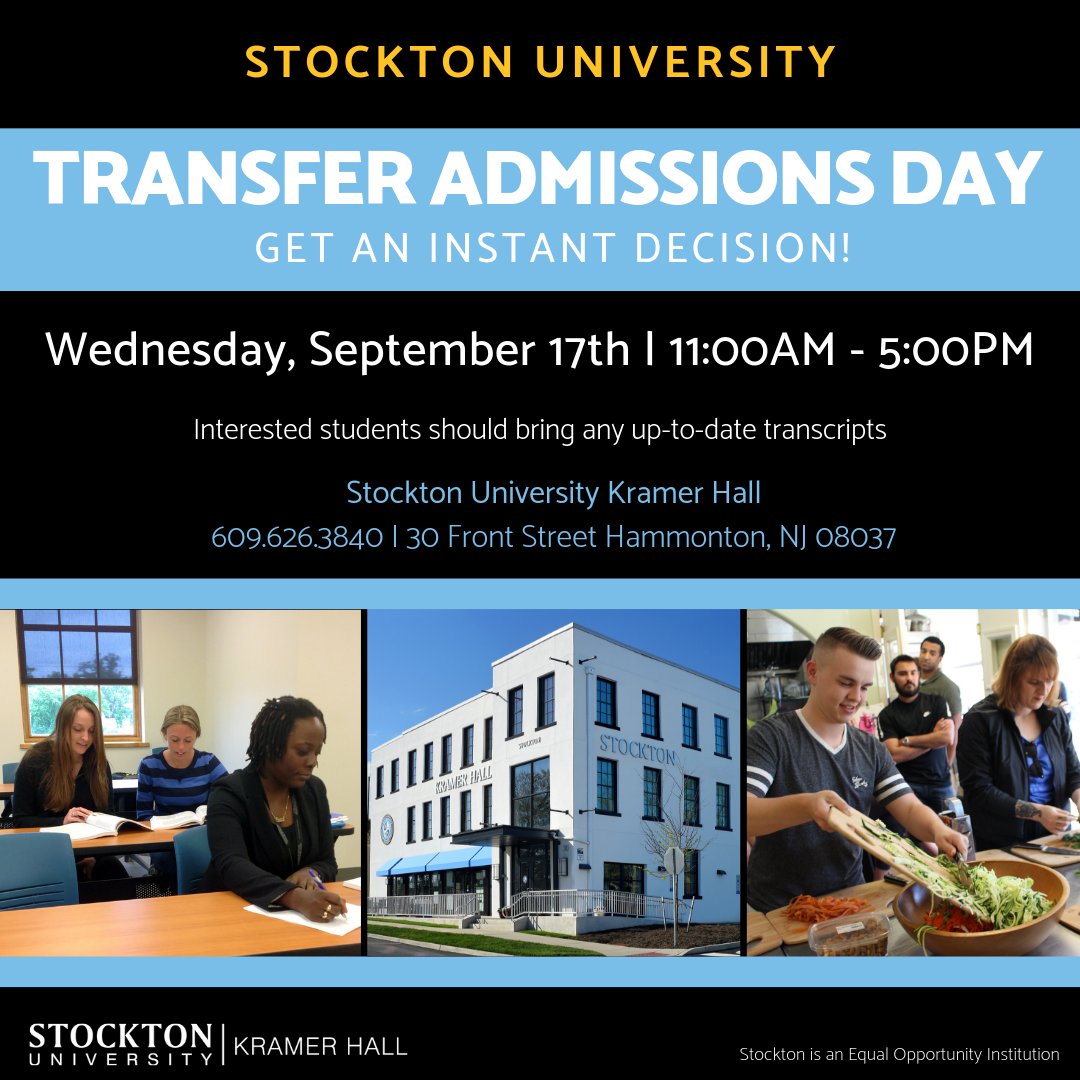 Transfer Admissions Instant Decision Day
Tuesday, September 17th
11:00am-5:00pm
Potential transfer students are welcome to receive an instant decision from Assistant Director of Admissions James Rodia. Attendees are asked to bring any up-to-date transcripts with them to assist in the instant decision process. Rodia will also be available to answer any questions attendees may have about Stockton or the admissions process.
Questions? Call us at 609.626.3840
---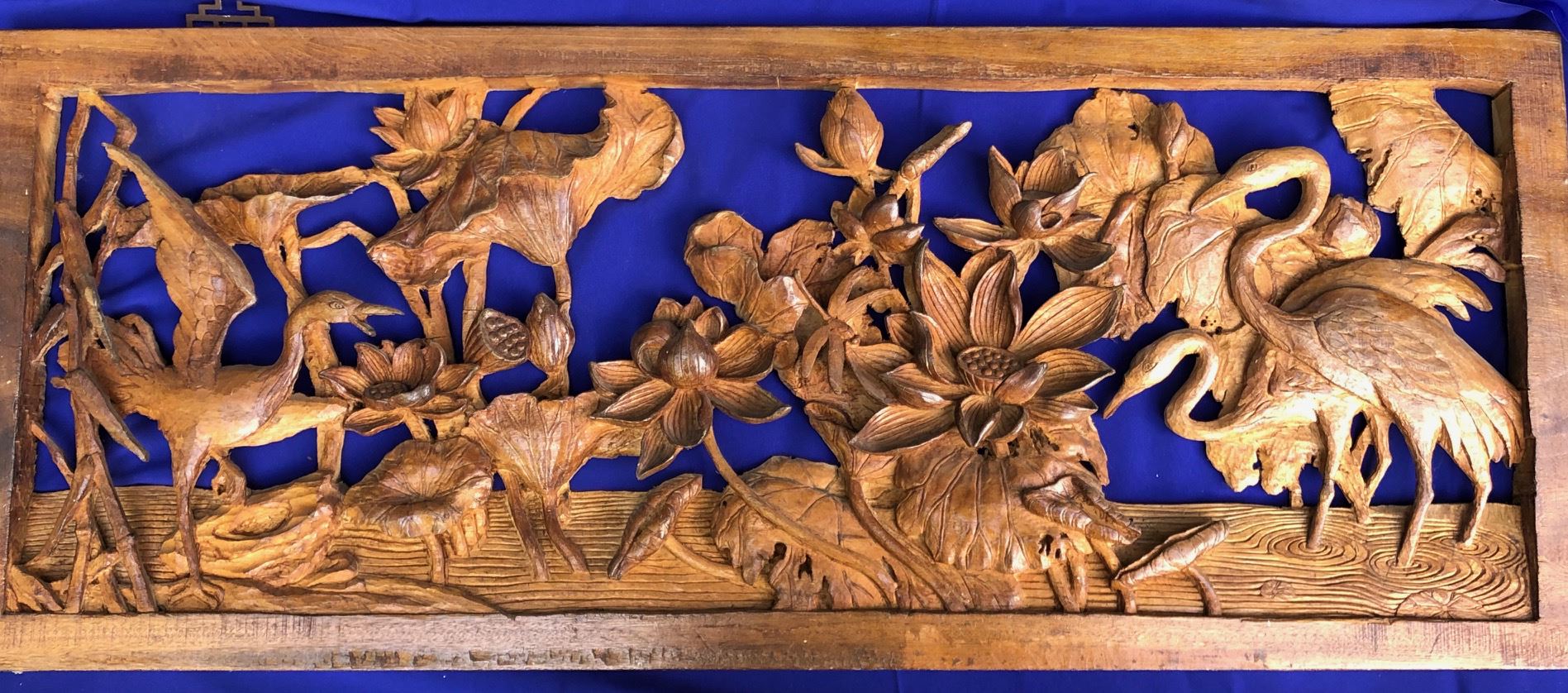 THIRD THURSDAY
Thursday, September 19th
6:00-8:00pm

Join us for the opening reception of Jenson Cheng's work. Cheng is a South Jersey artist who specializes in woodcarvings, brush paintings, pyrography, and brushwork on ceramic.
---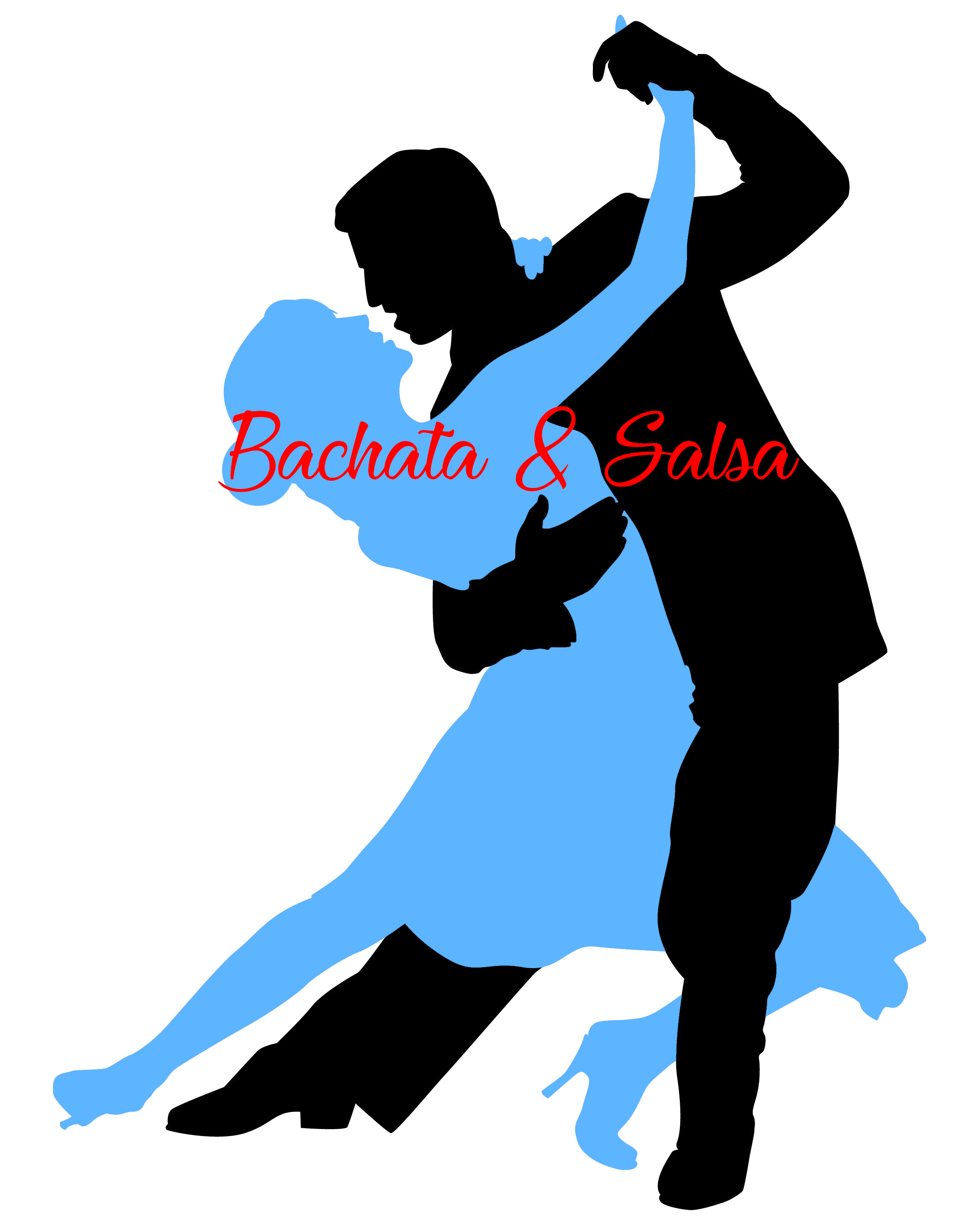 SCOSA event
Beginner's Bachata & Salsa Dance
Friday, September 20th
Bachata: 2:00-3:00pm
Salsa: 3:00-4:00pm
Learn to move & shake it with dance instructor Kim Allen of La Palma dance! This program is open to our older adult community.
---
---
Continuing Studies Courses: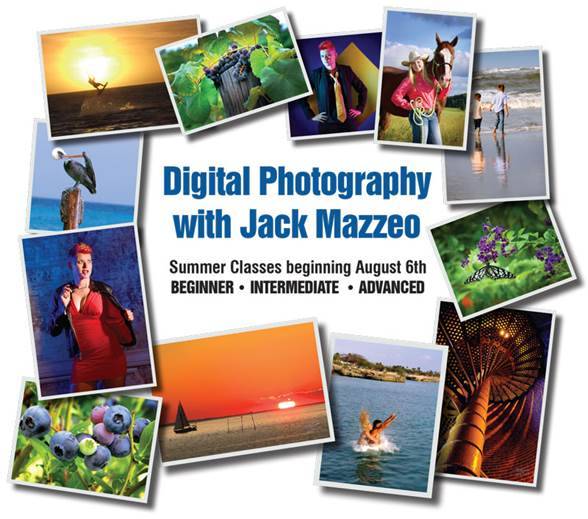 Fall Sessions
Beginner's: September 17, 19, 21 | $149.00
Intermediate: September 24, 26, 28 | $149.00
Advanced: October 1, 3, 5 | $199.00
Jack Mazzeo, Master Photographer, will teach you how to use your digital camera. He has developed a three-part series for each level of student: Beginner, Intermediate and Advanced. Each level consists of two evenings in the classroom and one Saturday morning at Mazzeo Studios. Learn to create photographic images that tell a story, capture a moment, or even promote a product.
Digital camera required.
---
---
Ongoing Events: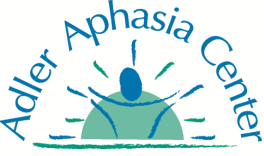 Adler Aphasia Center
The Stockton University Masters of Science in Communication Disorders Program has aligned with Adler Aphasia Center to offer twice-monthly free clinics for those suffering from aphasia, a speech and language disorder. The group will meet on the second and fourth Fridays of each month from 10 a.m. – noon at Stockton University's Kramer Hall, 30 Front St. in downtown Hammonton, N.J.
For more information and to pre-register, contact: Wendy Greenspan at 973-530-3981 or email: wgreenspan@AdlerAphasiaCenter.org
---

Literacy Volunteers Association
Please visit www.lvacapeatlantic.org or call the LVA office at 609-383-3377 for more information about offerings at Kramer Hall in Hammonton.
---