Master of Public Health (MPH)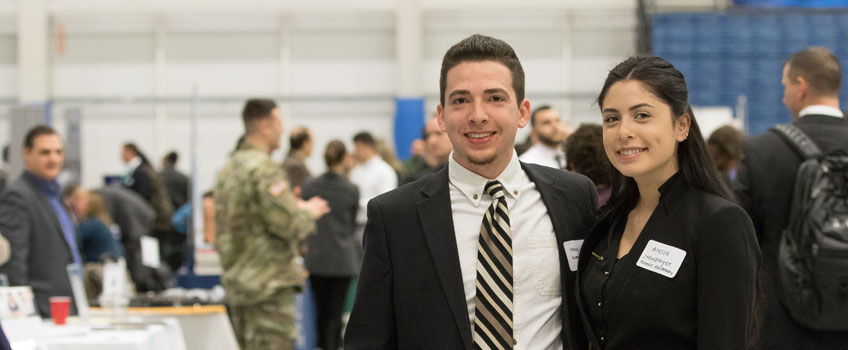 The MPH program is designed to prepare students academically and professionally to become evidence-based practitioners within the interprofessional and collaborative areas in the field of public health.
The foundation of the curriculum is based on the five core competencies of public health: Biostatistics, Public Health Administration, Epidemiology, Environmental Health, and Social and Behavioral Sciences.
---
About the Program
Public health can be best defined as the art and science of preventing disease and promoting quality of life by working with communities, private and public organizations, and society at large. Unlike a clinical model of health care public health focuses on protecting the health of populations, and identifying root causes of societal influences on health, and engaging stakeholders to take the necessary actions to remedy these issues and promote greater wellbeing and vitality of all who are potentially impacted.
Master of Public Health (MPH) program will provide students with the foundational skills, education, research experience and service in varied public health settings including state and county health departments, non-profit agencies, hospital population health departments/offices, wellness centers, and academic institutions.
Accreditation
The MPH program will seek accreditation from the Council on Education for Public Health (CEPH), the nationally recognized body that established the rigorous standards and oversight for public health programs and schools at the undergraduate and graduate levels.
Vision
Our vision is to provide a comprehensive, evidence-based program that will be a source of community health assessment, promotion, and evaluation.
Mission Statement
The mission of the Master of Public Health Program at Stockton University is to infuse equity, social justice, domestic and global perspectives, ethical reasoning and develop next generation practitioners, leaders, and there by empower the communities they serve.
Curriculum
Students enrolled in this 46-credit program will have the opportunity to complete this program in a part-time or full-time status. Each course is worth 3 credits unless otherwise specified.

Intro to Public Health
Biostatistics
Epidemiology (Prerequisites: Biostatistics)
Community Assessment/Planning Evaluation
Community Health Education and Promotion (Prerequisite: Community Assessment/Planning Evaluation)
Environmental/Occupational Health
Economics of Healthcare Delivery
Public Health Systems & Policy (Prerequisite: Economics)
Leadership in Public Health Practice
Research in Public Health Practice
Health Disparities & Health Equity
Global Health
Methodology in Practice/Current Issues
Public Health Emergency Preparedness
Applied Practice Experience (Project 200 hrs)
Integrative Learning Experience (1 Credit)
For course descriptions, please visit The University's Course Catalog.
Fieldwork/Internship
200-Hour Practicum
Students are required by CEPH to complete a minimum of 200 hours of a Public Health Practicum (aka Internship). Students will be eligible to enroll in the Public Health Practicum after they have completed at least 21 credits within the MPH program. Practicum experience can take place in several different settings including:
Community-based organizations
Health care agencies
Academic settings
Non-profit organizations
Governmental and non-governmental agencies
The internship provides real world applications of current issues and practices in public health.
Admissions Criteria
Application Deadline
Fall 2022: Rolling admission (Priority Deadline: July 1)
Spring 2023: November 1, 2022
Prerequisite Requirements
Bachelor's degree from an accredited institution with a cumulative GPA of 3.0 or higher.
Successfully completed at least one undergraduate course in Biology AND one undergraduate course in Statistics and received a grade of B or higher.
Admissions Requirements
Discover Stockton Online Application (you must create a Discover Stockton Account)
Application fee: $50 (non-refundable), submitted with your online application
Graduate application essay
Three current letters of recommendation

Current resume

Official transcripts from all colleges/universities attended (including Stockton) mailed, emailed or dropped off directly to the

Office of Graduate Admissions
Frequently Asked Questions
---