Faculty - Approaches
Global learning should be systematically and purposefully designed throughout a student's academic and life experience,
their major(s) and/or minor(s).
Faculty can make this happen by using these 10 ways to develop global learning in their General Studies and Program courses.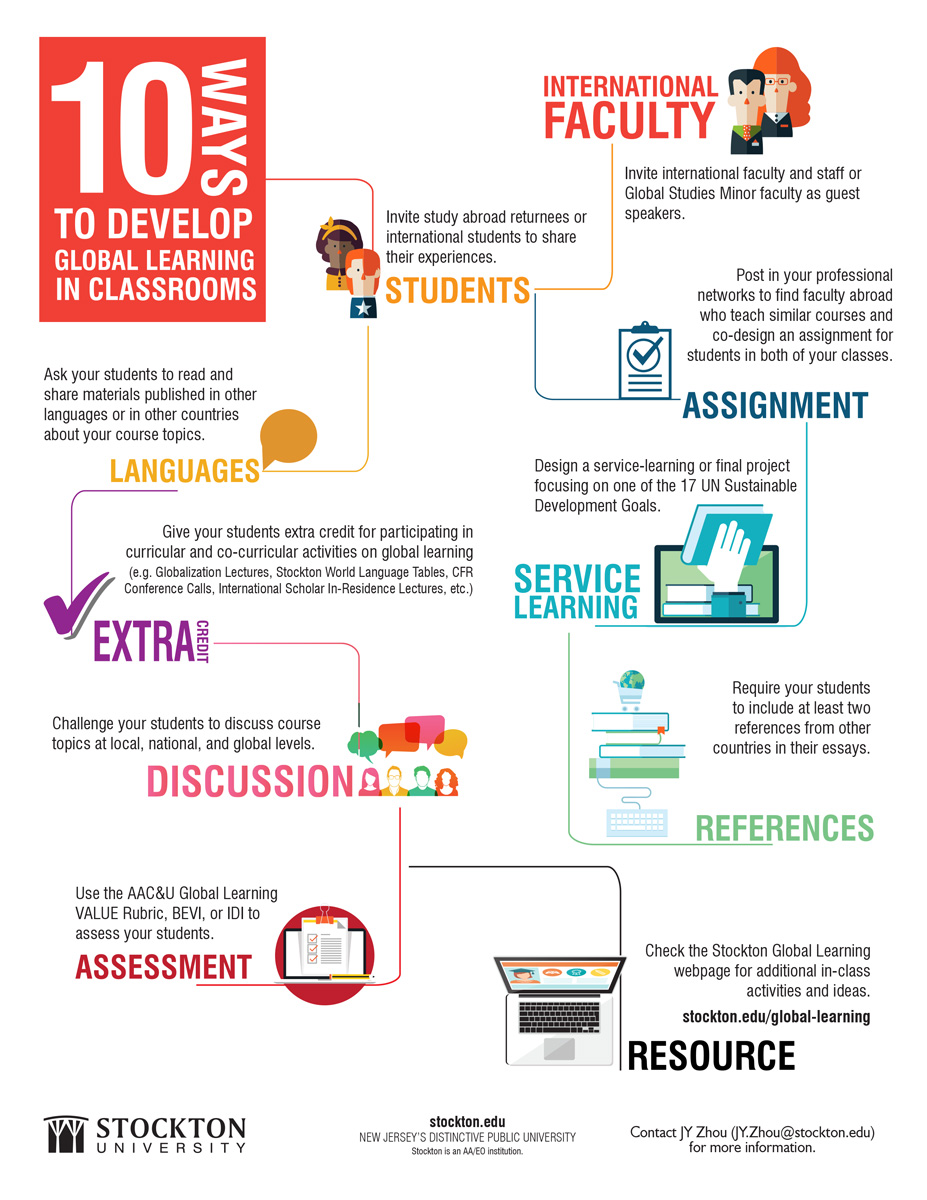 ---
Stockton University has designed and developed four effective collaborative approaches that will lead to authentic and effective global learning because they:
Highlight the interdisciplinary, creative, and innovative nature of global learning,
Emphasize the close connections between faculty, students, and community,
Underline the essential and extensive roles of languages and technology to advance dialogs across disciplines, boundaries, and

borders, and

Provide specific ideas and methods of globalizing the curriculum from revising just one section, an assignment, or an activity of a course to (re)designing a complete course with a global learning focus on course content, instruction strategies, learning outcomes, and assessment.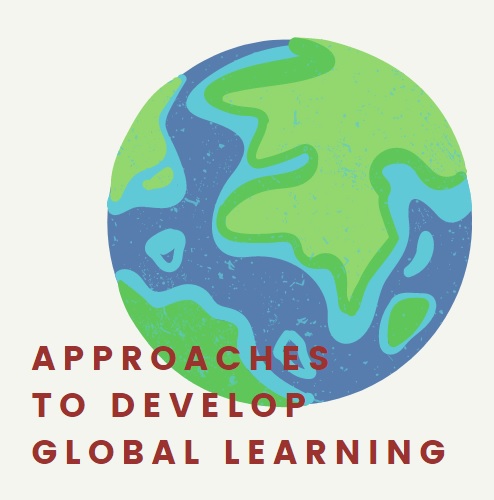 Cultures and Languages Across the Curriculum


Community Engagement and Service-Learning

Collaborative Teaching and Knowledge Transformation
Learn More About These 4 Approaches to Global Learning Below: