Study Tour to the Netherlands and France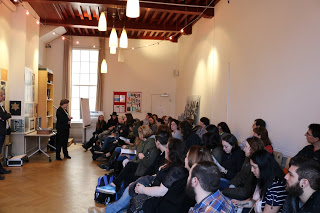 The Sara and Sam Schoffer Holocaust Resource Center wants to thank everyone who helped make the study tour such a success. The students were engaged and energized (despite jet lag and on-the-go fatigue). It is hard to believe that we saw and did so much. Also, we generally had very good luck with the weather, traffic, restaurants, and guides, which enabled us to stay on schedule without major incident, and to maintain very positive morale. I know that I as a dean certainly learned a lot as well. If you have not checked out the blog lately, it is now almost complete, with pictures as well as text:
http://stocktonst17.blogspot.nl/.
Press release:
https://stockton.edu/news/2017/holocaust-study-tour-2017.html