Pulizer Prize Winning Poet Reading
Galloway, N.J. - Pulitzer Prize Winning Poet, Yusef Komunyakaa, will read from his new and collected poems at 6:30 p.m. Thursday, Oct. 25, in the Campus Center Theater.
Komunyakaa is this year's featured Ravenswood's Reader sponsored by The Literature Program and Murphy Writing of Stockton University, and Ravenswood Winery.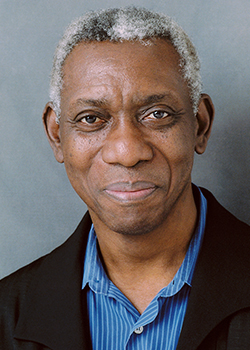 The son of a carpenter, Komunyakaa was first born in Bogalusa, Louisiana in 1947 and served as a correspondent in the Vietnam War where he received a Bronze Star. He earned a BA from the University of Colorado Springs on the GI Bill, and an MFA in creative writing from the University of California-Irvine.
Yusef Komunyakaa's books of poetry include Neon Vernacular for which he received the 1994 Pulitzer Prize for Poetry, Taboo, Warhorses, The Chameleon Couch and The Emperor of Water Clocks. His plays, performance art and libretti have been performed nationally and include Wakonda's Dream, Saturnalia, Testimony, and Gilgamesh: a verse play.
The New York Times Book Review remarked that Komunyakaa's casual juxtaposition of nature and war belied the artistry at work. "Though his tersely-phrased chronicles, like documentary photographs, give us the illusion that we are facing unmediated reality, they rely on a predictable though powerful set of literary conventions. The book works through accretion, not argument; the poems are all in the present tense, which furthers the illusion that we are receiving tokens of a reality untroubled by language."
Komunyakaa other prizes include the Wallace Stevens Award, the Ruth Lilly Poetry Prize, the William Faulkner Prize from the Université de Rennes, the Thomas Forcade Award, the Hanes Poetry Prize, and fellowships from the Fine Arts Work Center in Provincetown, the Louisiana Arts Council, and the National Endowment for the Arts. He has served as Chancellor of the Academy of American Poets and has taught at numerous institutions including University of New Orleans, Indiana University and Princeton. Currently he serves as Distinguished Senior Poet in New York University's graduate creative writing program.
Admission is $10 for the general public, $5 for seniors and $3 for students.
# # #
Contact:
Diane D'Amico
Director of News and Media Relations
Galloway, N.J. 08205
Diane.DAmico@stockton.edu
609-652-4593
609-412-8069
stockton.edu/media