'Without Papers'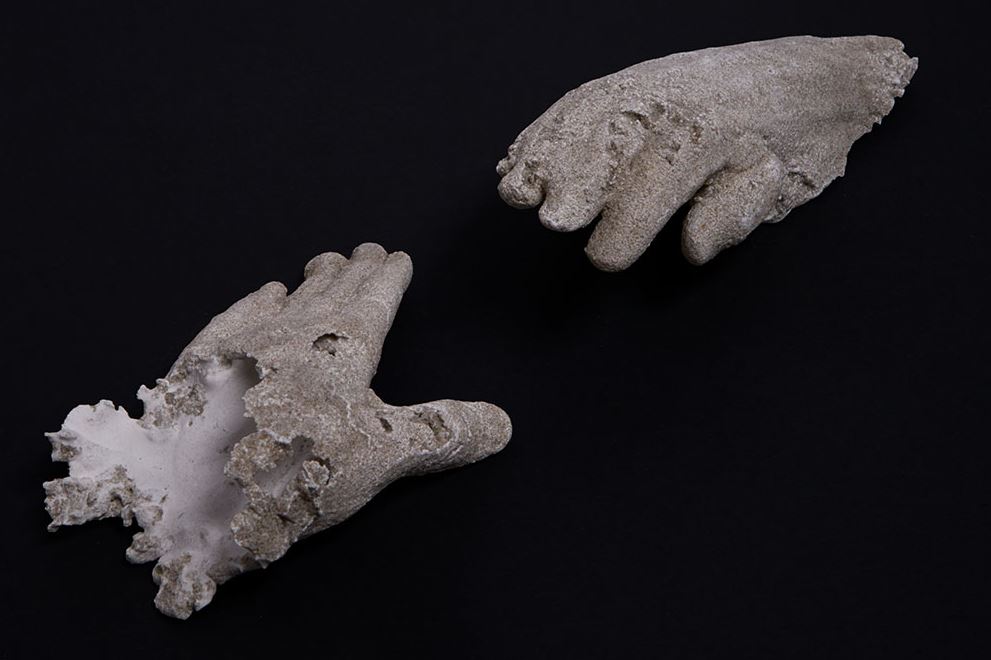 Who: Noyes Museum of Art of Stockton University; Kramer Hall
What: Noyes Art Gallery, Kramer Hall exhibition opening reception; Third Thursday
When: 5:30 p.m. Thursday, Jan. 18, 2018
Where: Kramer Hall, 30 Front Street Hammonton, N.J. 08037
Event Description: Stockton University's KramerHall and the Noyes Museum of Art of Stockton University will host the Opening Reception of "Without Papers," the migratory art of Jim Dessicino, for Hammonton's January Third Thursday. Jim Dessicino will give a talk from 5:30 – 6:30 p.m. and the reception will continue from 6:30– 8:00 p.m. "Without Papers" will be open to the public at the Noyes Gallery of Art at KramerHall from Jan. 15- March 25, 2018.
About the Artist: Jim Dessicino is a sculptor who uses the human figure to explore the sociopolitical. His sculptures often examine the relationship between art and national identity. He currently teaches at the University of the Arts, Philadelphia. Dessicino received the Faith in Form Award from the AIA Interfaith Forum on Religion, Art and Architecture in 2016 with his friend and collaborator Eòin Burke. In 2015, Dessicino was an artist in residence at La Chateau de La Napoule in southern France. He worked as a studio assistant to Titus Kaphar from 2010 – 2012 and led tours of the Vatican Museums from 2007 – 2009.

Dessicino's quest to discover his family's history has resonance in this day and age when our stories are so often fragmented and lost in the process of immigration and migration. The exhibition Without Papers is dedicated to the memory of his grandmother, Alfreda Dessicino, who was reluctant to tell him anything about his roots because she did not want him to move away to Italy. In 2016, upon moving into her former home, Dessicino felt as if his whole identity changed after discovering her letters, linking his ancestry to specific towns and people in Italy.

This exhibition is part of a collaborative effort between KramerHall, the Noyes Museum of Art, and the South Jersey Culture and History Center, to raise awareness of South Jersey's long-standing cultural diversity, which was cultivated through waves of emigration and migration.
Cost: Free and open to the public. Light refreshments will be served.
How to Register: Please visit https://dessicino.eventbrite.com to register.
Contact:
Diane D'Amico
Director of News and Media Relations
Galloway, N.J. 08205
Diane.D'Amico@stockton.edu
609-652-4593
stockton.edu/media