Rediscover Sound
Who: Kramer Hall; Scott Wilson Hearing Aids
What: "Rediscover Sound: Understanding and Overcoming Hearing Loss" Lunch & Learn
When: 12 p.m., Wednesday, Feb. 21, 2018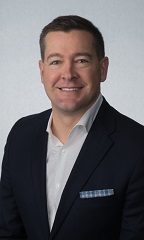 Where: Kramer Hall, 30 Front Street Hammonton, N.J. 08037
Event Description: Hearing loss can be caused by many different factors. Understanding and identifying hearing loss is the start to a better quality of life. Stockton University and Scott Wilson Hearing Aids will host a new Lunch & Learn program "Rediscover Sound: Understanding and Overcoming Hearing Loss" featuring James Basso, a Resound Product Specialist.
Basso will be speaking about hearing loss and the best options available for getting back the part of life someone suffering from hearing loss could be missing.
Cost: Free and open to the public. Light refreshments will be served.
How to Register: Please visit https://discoversound.eventbrite.com to register.
Contact:
Diane D'Amico
Director of News and Media Relations
Galloway, N.J. 08205
Diane.D'Amico@stockton.edu
609-652-4593
stockton.edu/media