How to Prepare for Tax Season: Updates to the New Tax Law
Start Date - End Date (Event Not Live Yet)
Galloway, N.J. – A workshop on tax law updates for businesses and individuals at 2 p.m. Friday, March 2, at Stockton University at Manahawkin, 712 East Bay Avenue.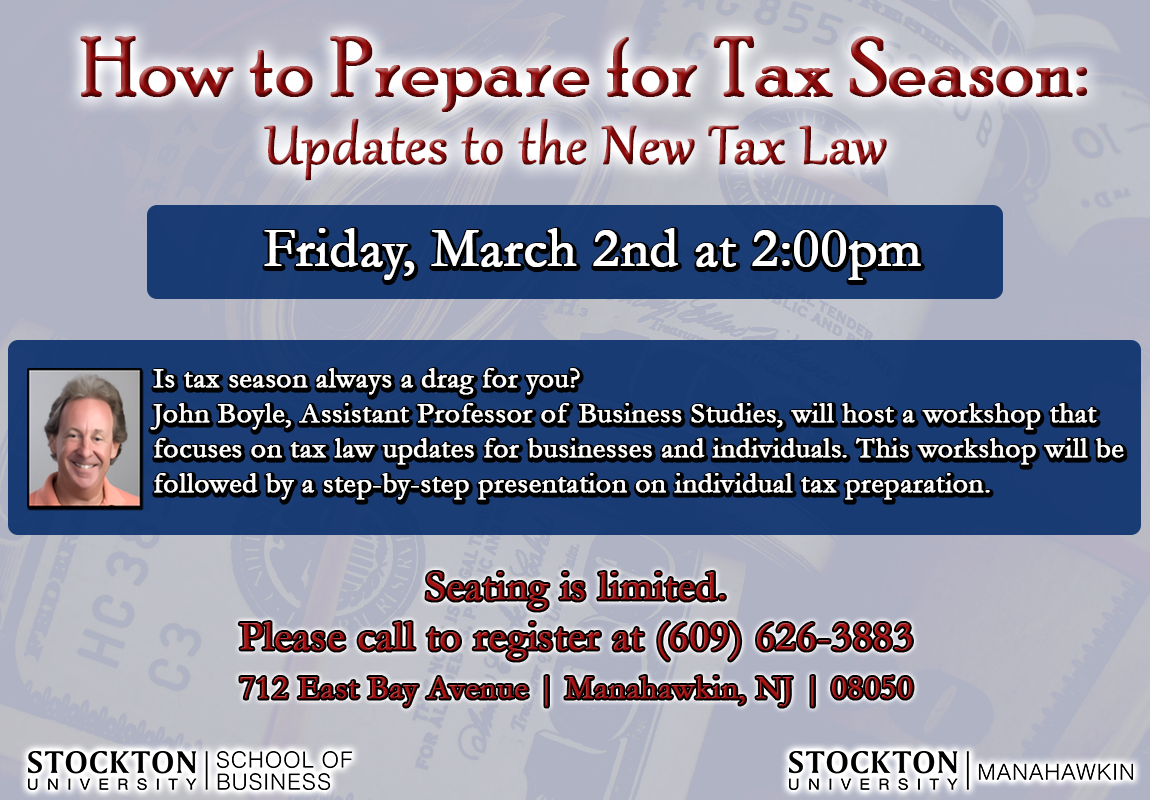 This workshop, titled "How to Prepare for Tax Season: Updates to the New Tax Law," will be led by John Boyle, assistant professor of Business Studies at Stockton University. The workshop will include a step-by-step presentation on individual tax preparation.
This event is free and open to the public. Space is limited. Please call 609-626-3883 to register.
# # #
Contact:
Diane D'Amico
Director of News and Media Relations
Galloway, N.J. 08205
Diane.D'Amico@stockton.edu
609-652-4593
stockton.edu/media