How to Prepare for Tax Season: Updates to the New Tax Law
Galloway, N.J. – A workshop on tax law updates for businesses and individuals will take place at 2 p.m. Friday, March 2, at Stockton University at Manahawkin, 712 East Bay Avenue.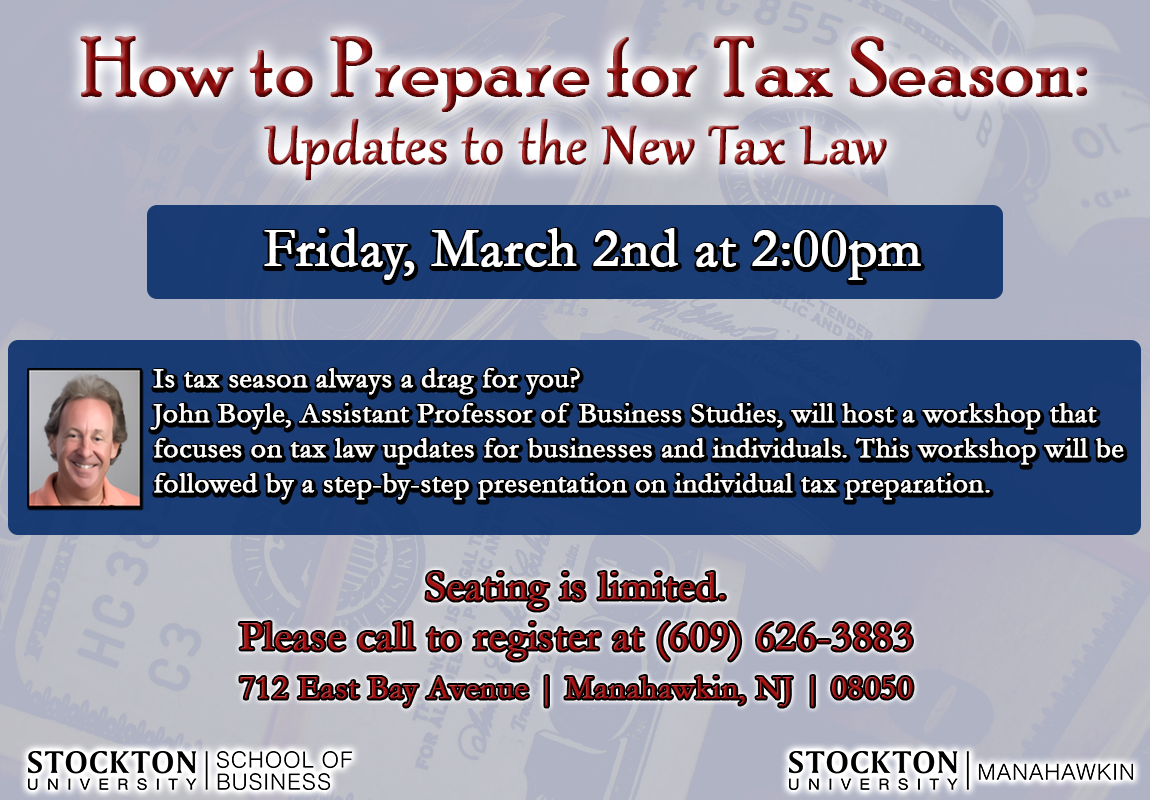 John Boyle, Assistant Professor of Business Studies, will be discussing the Tax Cuts and Jobs Act of 2017. This workshop will include a step-by-step presentation on individual tax preparation.
This event is free and open to the public. Space is limited. Please call 609-626-3883 to register.
# # #
Contact:
Diane D'Amico
Director of News and Media Relations
Galloway, N.J. 08205
Diane.D'Amico@stockton.edu
609-652-4593
stockton.edu/media